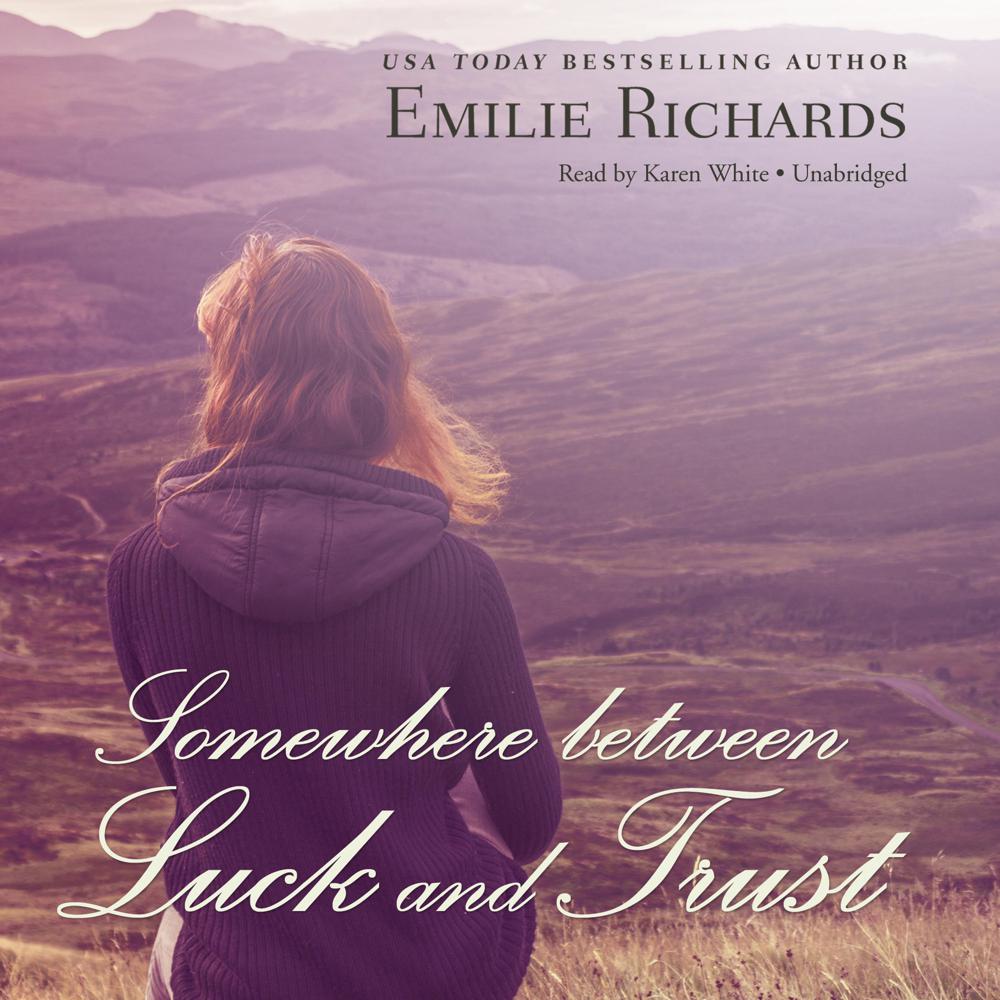 Narrated By: Karen White
Duration: 15 hours and 4 minutes
What to expect
Where luck meets trust, miracles can happen.
Cristy Haviland served eight months in prison, where she gave birth to the child of the man who put her there and might yet destroy her. Now she's free again, but what does that mean? As smart as she is, a learning disability has kept her from learning to read—and that's the least of her hurdles.
Georgia Ferguson, a talented educator, receives a mysterious charm bracelet that may help her find the mother who abandoned her at birth. Does she want to follow the clues? And if she does, can reticent Georgia reach out for help along the way?
Both women are at a crossroads where unlikely unions can be formed, where two very different women might bridge the gap between generations and education and together make tough choices.
Somewhere between the townships called Luck and Trust, at a mountain cabin known as the Goddess House, two very different women may even, if they dare, find common ground and friendship.
Genre
Fiction: general and literary, Fiction: general and literary, Fiction: general and literary
Listen to a sample
"A rich, deeply moving Southern-fried novel that speaks to you heart and soul, mixing mystery, romance, and Lowcountry fiction in one empowering read. Her perfectly cast narrative enlightens, entertains, and educates as it flows smoothly throughout the tale. Her unforgettable, enigmatic, fully developed characters will bring joy and fear."
"The complex juxtaposition of finding identity, mystery, suspense, and detailed descriptions of the charming countryside, as well as the development of Cristy and Georgia, makes Somewhere between Luck and Trust a pleasant read…Ms. Richards' plausible scenarios and credible, compassionate, and even heartless characters all contribute to an enticing plot and intriguing storyline."