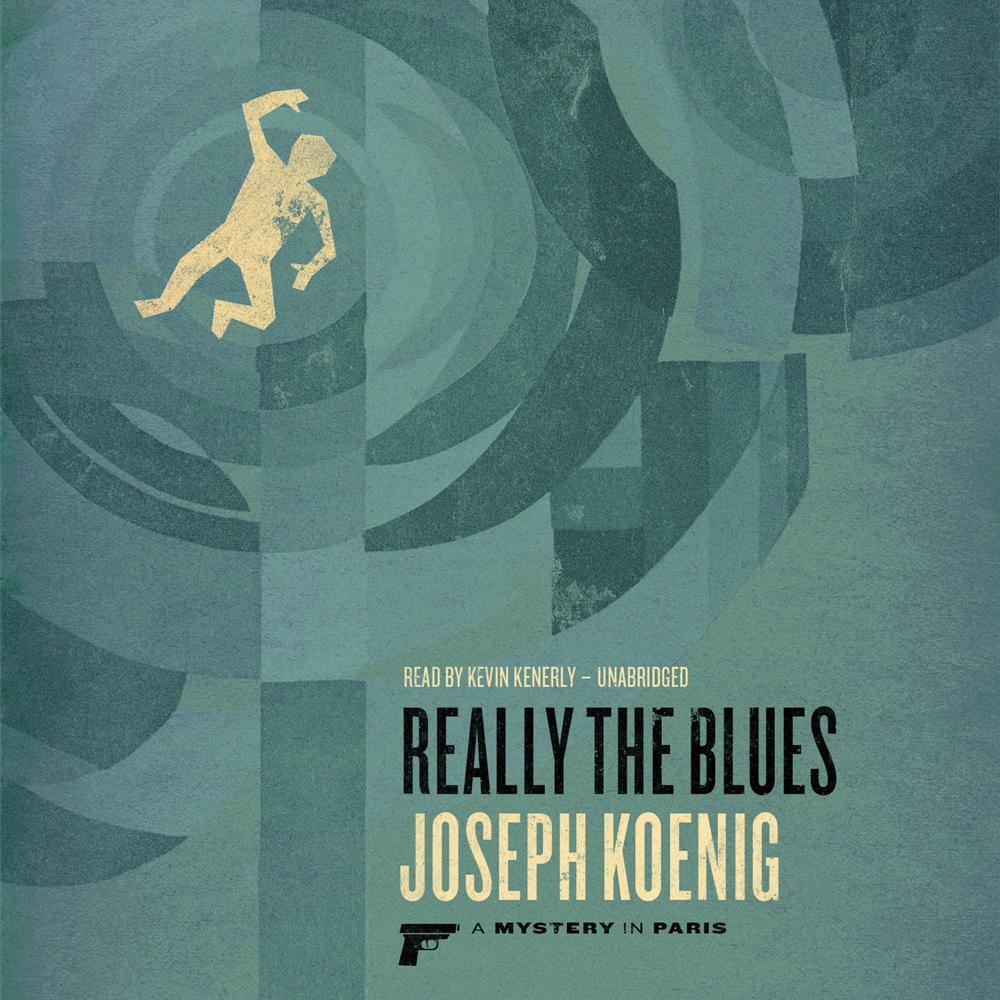 Narrated By: Kevin Kenerly
Duration: 8 hours and 49 minutes
What to expect
Eddie Piron thinks that performing in jazz clubs in Nazi-occupied Paris is bad enough, but when the drummer in his band is found facedown in the Seine and the police start asking questions, he realizes that his trouble is just beginning.
Paris, 1941. American jazz musician Eddie Piron has lived in the City of Light since before the war began. But Paris under occupation is not what it once was, and things are looking a lot darker for a man like Eddie. The great jazz artists of the day, like Django Reinhardt, are lying low or being swept away under the racial policies of the Nazis. But the SS has a paradoxical taste for the "Negermusik," and their favorite gathering place is La Caverne Negre, where Eddie leads the band.
One night the drummer for "Eddie et Ses Anges" disappears. When his body is found in the Seine the next day, Eddie becomes entangled in the murder investigation. He soon himself in the clutches of a mercenary intelligence broker who discovers why Eddie Piron is really in Paris—and what he's really hiding.
Genre
Historical crime and mysteries, Historical fiction, Fiction: general and literary, Crime and mystery fiction
Listen to a sample
"Joseph Koenig evokes the claustrophobic menace of the era in a voice as mournful as the best jazz, dark and colorful as a '40s film noir."
"Details, crisp and crackling dialogue, and vibrant characters bring occupied Paris and her citizens to life. The story flies along at a breathless pace as tension mounts, builds, and never lets up. An instant classic noir. Highly recommended."
"France in 1941 provides the colorful backdrop for this accomplished stand-alone from Edgar finalist Koenig…[An] absorbing portrayal of life under the German occupation."
"Koenig's new mystery highlights race and religious relations in the war-torn French capital…A sophisticated plot, quick pace, and engaging characters make this historical noir a standout."
"Koenig makes good use of Paris under the occupation, and Eddie, apolitical but drawn into the maelstrom when he becomes involved with a woman in the Resistance, makes a fine lead character, in the manner of Alan Furst's reluctant heroes."
"A sweet gig at a Paris jazz club gets bollixed up when the drummer and his gal commit suicide … or was it murder?…Grounding his subtle and complex thriller in rewardingly nuanced characters, Koenig creates an atmospheric world and delivers a series of satisfying surprises."