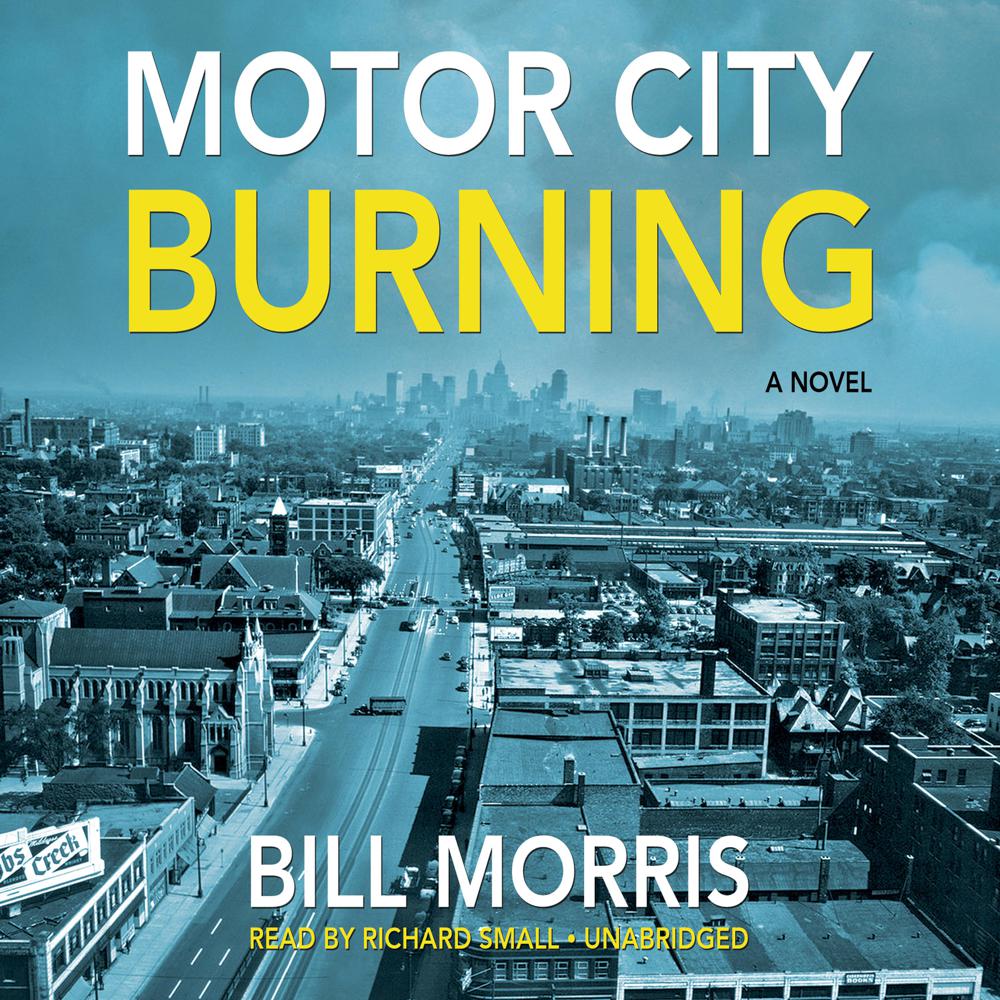 Narrated By: Richard Small
Duration: 9 hours and 35 minutes
What to expect
From the critically acclaimed author of Motor City, Detroit comes alive in a powerful and thrilling novel set amid the chaos of the 1960s race riots and the serenity of baseball's opening day.
Willie Bledsoe, once an idealistic young black activist, is now a burnt-out case. After leaving a snug berth at Tuskegee Institute to join the Student Nonviolent Coordinating Committee, he has become bitterly disillusioned with the civil rights movement and its leaders. He returns home to Alabama to try to write a memoir about his time in the cultural whirlwind, but the words fail to come.
The surprise return of his Vietnam veteran brother in the spring of 1967 gives Willie a chance to drive a load of smuggled guns to the Motor City—and make enough money to jump-start his stalled dream of writing his memoir. There, at Tiger Stadium on Opening Day of the 1968 baseball season—postponed two days in deference to the funeral of Martin Luther King Jr.—Willie learns some terrifying news: the Detroit police are still investigating the last unsolved murder from the bloody, apocalyptic riot of the previous summer, and a white cop named Frank Doyle will not rest until the case is solved. And Willie is his prime suspect.
Bill Morris' rich and thrilling novel sets Doyle's hunt amid the history of one of America's most tortured and fascinating cities, as Doyle and Willie struggle with Detroit's deep racial divide, with revenge and forgiveness, and with the realization that justice is rarely attainable—and rarely just.
Genre
Crime and mystery fiction, Thriller / suspense fiction, Crime and mystery fiction, Historical crime and mysteries
Listen to a sample
"Morris eloquently captures the Detroit of 1968, a city shaped by the auto industry, ravaged by violence, and rejuvenated by Motown, in this outstanding crime novel…Morris adeptly evokes time and place, displaying a profound passion for Detroit and astute insight into the era's fraught climate. Characters represent a cross-section of the city's population, adding nuance to this tale of a young black man seeking his voice, a cop pursuing justice, and a country searching for a way forward."
"A former Freedom Rider and a determined detective face unfinished business in the aftermath of the Detroit riots…As usual, Morris uses historical figures and events, as well as a uniquely American city, as a backdrop for an intense cat-and-mouse game."