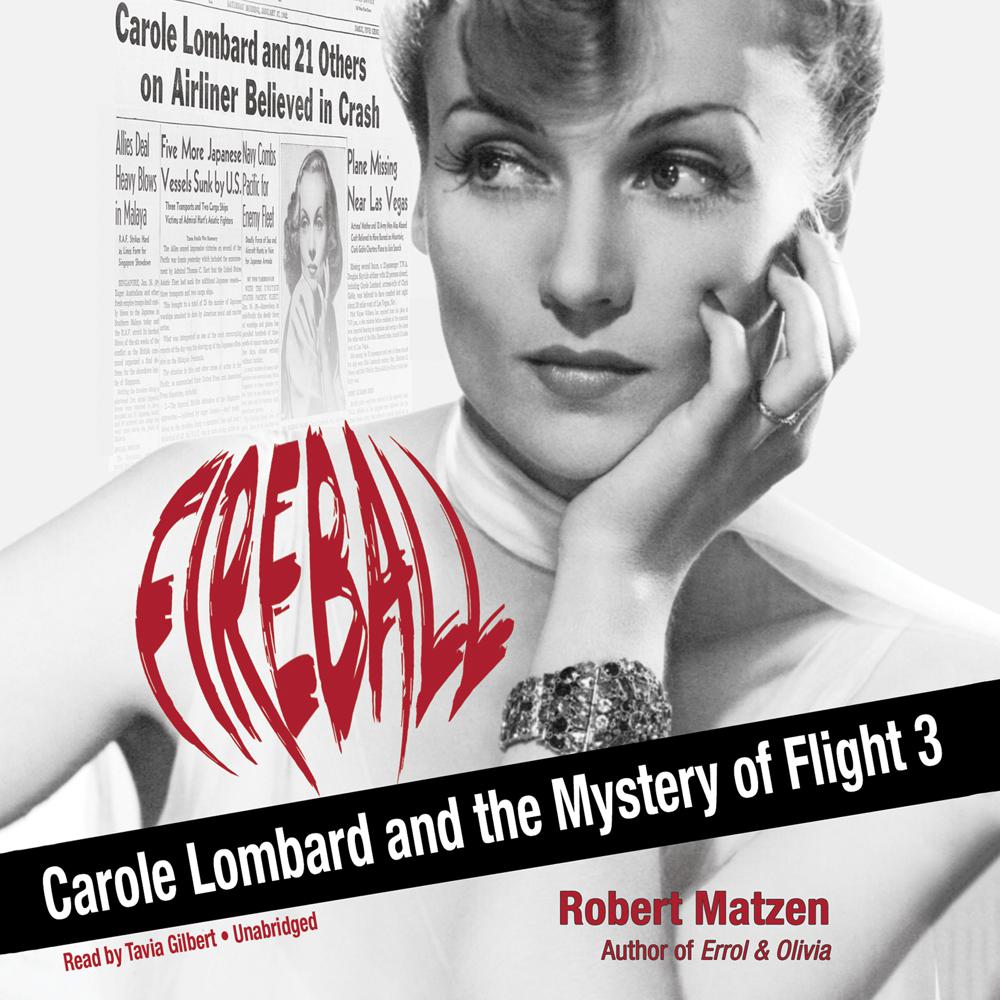 Narrated By: Tavia Gilbert
Duration: 12 hours and 3 minutes
What to expect
This fresh look at Hollywood's "Queen of Screwball," Carole Lombard, presents a first-ever examination of the events that led to the shocking flight mishap that took her life on the side of a Nevada mountain in 1942. It also provides a day-by-day account of the struggles of Lombard's husband, Clark Gable, and other family, friends, and fans to cope with the tragedy. In effect, having just completed the first sale of war bonds and stamps in the nation following its entry into World War II, Lombard became the first Hollywood star to sacrifice her life in the war.
The War Department offered Gable a funeral service with full military honors, but he refused it, knowing his wife would not approve of such spectacle. Based on extensive research rather than gossip, this investigation further explores the lives of the twenty-one others on the plane, including fifteen members of the US Army Air Corps, and addresses one of the most enduring mysteries of World War II. On a clear night full of stars, with TWA's most experienced pilot at the controls of a ten-month-old aircraft under the power of two fully functioning engines, why did the flight crash into that Nevada mountainside?
This gripping page-turner presents the story of the people on the plane, the friends and families left behind, and the heroic first responders who struggled up a mountain hoping to perform a miracle rescue. It is a story of accomplishment, bravery, sacrifice, and loss.
Genre
Biography: arts and entertainment, Biography: arts and entertainment, Biography: general
Listen to a sample
"Fantastic job of research, served up as a real page-turner. It would make a great movie."
"Tavia Gilbert delivers a fast-paced narration in a pleasant voice…An enjoyable listening experience."
"This work alternates coverage of her film career; her much beloved image, which combined looks, style, and down-to-earth humor; her romances, culminating in her marriage to superstar Clark Gable; and her final flight, which led to an arduous recovery effort…Matzen shows how Lombard's bubbly personality and democratic nature provoked profound mourning in Hollywood and around the country after her death."