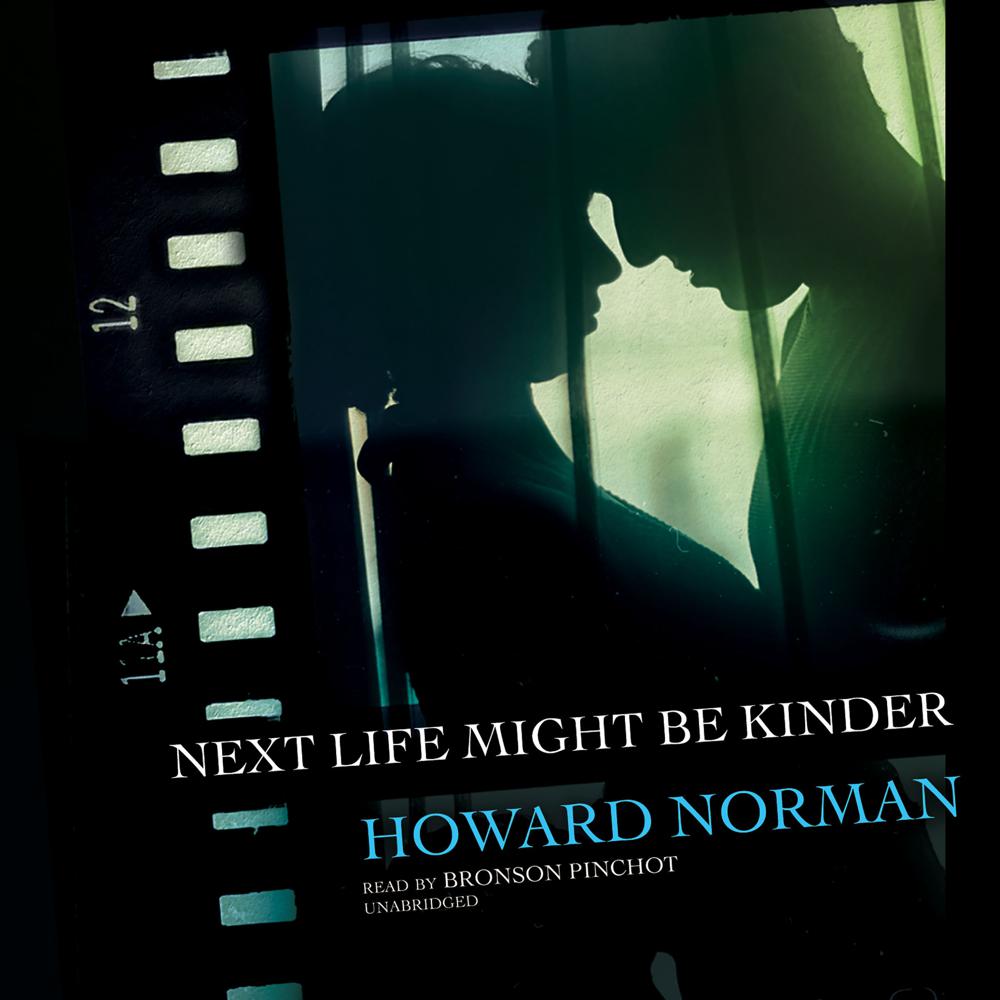 Narrated By: Bronson Pinchot
Duration: 7 hours and 28 minutes
What to expect
"After my wife, Elizabeth Church, was murdered by the bellman Alfonse Padgett in the Essex Hotel, she did not leave me."
Sam Lattimore meets Elizabeth Church in 1970s Halifax, in an art gallery. The sparks are immediate, leading quickly to a marriage that is dear, erotically charged, and brief. In Howard Norman's spellbinding and moving novel, the gleam of the marriage and the circumstances of Elizabeth's murder are revealed in heart-stopping increments. Sam's life afterward is complicated. For one thing, in a moment of desperate confusion, he sells his life story to a Norwegian filmmaker named Istvakson, known for the stylized violence of his films, whose artistic drive sets in motion an increasingly intense cat-and-mouse game between the two men. For another, Sam has begun "seeing" Elizabeth—not only seeing but holding conversations with her, almost every evening, and watching her line up books on a small beach. What at first seems simply a hallucination born of terrible grief reveals itself, evening by evening, as something else entirely.
Next Life Might Be Kinder is a story of murder, desperate faith, the afterlife, and love as absolute redemption—from one of our most compelling storytellers at the height of his talents.
Genre
Fiction: general and literary, Crime and mystery fiction, Fiction: general and literary, Thriller / suspense fiction
Listen to a sample
"The premise of Howard Norman's new novel is eerie enough to make the skin crawl…[with] an opening sentence worthy of the Noir Hall of Fame…Haunting."
"[Norman] elegantly crafts a murder story that isn't a mystery; a ghost story without shivers…Norman pulls off a fascinating balancing act here: the literary page-turner that, when it's done, you want to retrace his steps; to revisit Sam and Elizabeth during happier days. It's a poignant look at loss—and at how memories transform into stories, helping us move forward into kinder days."
"Vivid, haunting, and—as always with this writer—beautifully and carefully written and unique, it's meaning both elegant and elusive."
"This latest novel, a strange and tragic love story told with great power and beauty, is a remarkable achievement. The book blends macabre elements, including murder, with an absurdity and humor out of Kafka or Pirandello. It also includes utterly convincing depictions of human love and compassion…Shining through the confusion and madness is Norman's masterly depiction of Sam and Elizabeth's love affair before the murder, showing two people living modest, quiet lives who are redeemed and blessed by having found real love. An inspiring and beautiful book; enthusiastically recommended for fans of literary fiction."
"Once again Norman portrays Nova Scotia as a mystical realm, where the dead haunt the living, and time is tidal. The inspiration for this dark, sexy, allusive, and diabolical tale is found in Norman's memoir, I Hate to Leave this Beautiful Place, further complicating the novel's eerie investigation into the yin and yang of verisimilitude and aberration."
"Narrator Bronson Pinchot's empathetic tone enhances this bittersweet novel…Pinchot's somber, grounded tone roots listeners firmly in Sam's perspective, and his embodiment of Elizabeth's plaintive voice and spirited personality exemplifies the playfulness and passion that gives the couple's relationship its strength. Pinchot never misses a beat in this complex work, creating an elegant cohesiveness with a breadth of characterizations and a solid grasp of Norman's imagery. Drawing a vibrant picture against the backdrop of Sam's grief, Pinchot's narration helps give listeners hope for his future."
"A man's anguish over his wife's murder—soon to be a major motion picture—blurs his grasp of reality in the latest moody, Halifax-set tale by Norman…Beguiling."