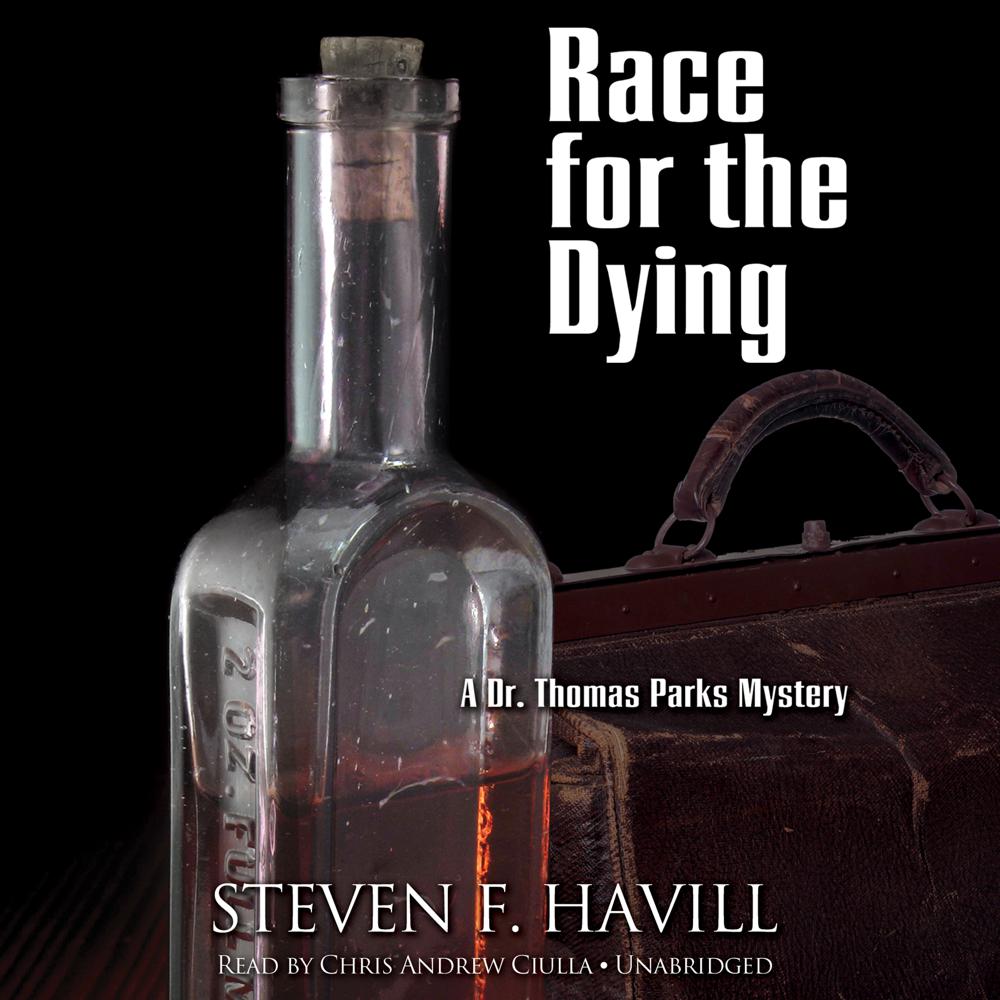 Narrated By: Chris Andrew Ciulla
Duration: 12 hours and 13 minutes
What to expect
Where there's fraud, there's murder.
A newly minted graduate of the University of Pennsylvania Medical School in 1890, Dr. Thomas Parks heads to the big timber country of Puget Sound to practice trauma medicine. An hour after stepping off the boat, he's nearly crushed to death by a less-than-surefooted mule and finds himself a patient rather than a physician. As he convalesces, he discovers that his host, a venerable physician friend of his father's, is running an elaborate medical scam, selling worthless concoctions nationwide, with enormous sales.
Besides doing his best to treat patients while he himself hobbles about with one functioning eye, one hand, and one leg, Dr. Thomas must decide whether to expose the old family friend. Things become even more complicated when his host's daughter, Alvi, falls in love with Thomas, for exposing the scam would destroy her father.
Genre
Crime and mystery fiction, Historical crime and mysteries
Listen to a sample
"Veteran mystery writer Havill delivers a feel-good yarn set in rough-and-tumble 1891 Port McKinney, Washington…[A] pleasant and easy read."
"Havill…shows his skills in characterization and plotting here, as he personalizes nineteenth-century medical mail fraud to create a compelling historical novel."