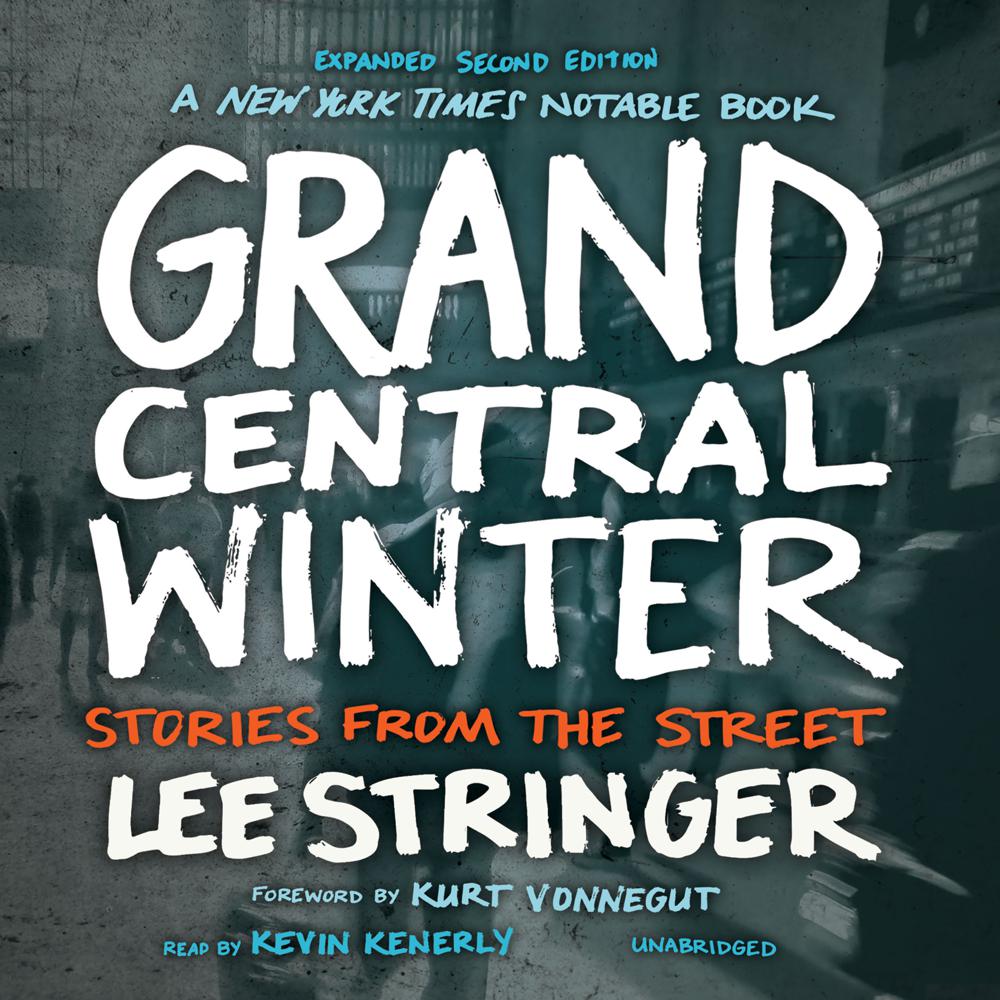 Narrated By: Kevin Kenerly
Duration: 7 hours
What to expect
In the underground tunnels below Grand Central Terminal, Lee Stringer—homeless and drug-addicted for eleven years—found a pencil to run through his crack pipe. One day he used it to write. Soon writing became a habit that won out over drugs, and before long Stringer had created one of the most powerful urban memoirs of our time.
With humane wisdom and a biting wit, Stringer chronicles the unraveling of his seemingly secure existence as a marketing executive and his odyssey of survival on the streets of New York. Whether he is portraying "God's corner," as he calls 42nd Street, or his friend Suzi, a hooker and "past-due tourist" whose infant he sometimes babysits, whether he recounts taking shelter underneath Grand Central by night and collecting cans by day or making a living hawking Street News on the subway, Lee Stringer conveys the vitality and complexity of a down-and-out life.
Rich with small acts of kindness, humor, and even heroism amid violence and desperation, Grand Central Winter offers a touching portrait of our shared humanity.
Genre
Memoirs, Anthologies: general, Biography: writers, Poverty and precarity, Housing and homelessness
Listen to a sample
"Stringer knows full well that freedom begins between the ears. It is the discovery of this freedom that liberates the heart."
"Stringer gives us the long view of New York's underbelly, born of pain but delivered with style and heart."
"[Lee Stringer's] writing is edgy and pointed and sometimes startlingly funny."
"Grand Central Winter is, in fact, a subversive work. Its characters and stories fly in the face of the most hallowed stereotypes that American society holds about homeless and near-homeless people."
"Grand Central Winter contains surprisingly entertaining vignettes, as the author is blessed with a light touch as well as empathy for his fellow down and out. You can imagine his characters—hookers and junkies and people who've fallen just off the edge—in a lyrical, neo-realist Disney film about New York."
"While such vivid observations would be impressive for any writer, they seem nearly miraculous when you consider that they were drafted while the author was living on the street under the duress of drug addiction."
"In this candid, sad, yet upbeat memoir…Stringer possesses a sharp eye for the street and the rich, sagacious talent of a storyteller."
"The book gives full humanity to its troubled characters and homes in on the motivations, strategies, and relationships of people surviving on the streets."
"A unique and incisive memoir of street life that neatly eviscerates all stereotypical images of the homeless…Stringer's crisp detail, straight-no-chaser wit, and uncompromising frankness are as bracing as his subject is significant."