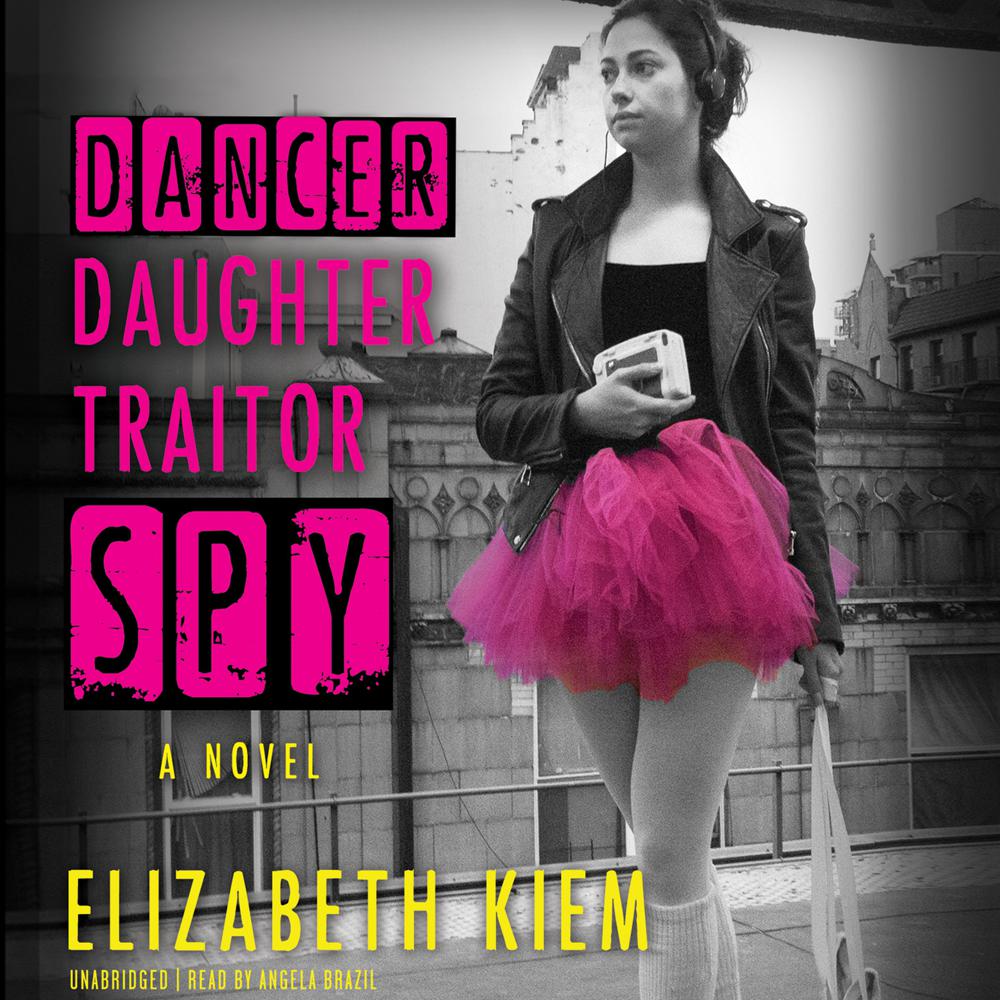 Narrated By: Angela Brazil
Duration: 7 hours and 31 minutes
What to expect
Marina is born of privilege. Her mother, Sveta, is the Soviet Union's prima ballerina: an international star handpicked by the regime. But Sveta is afflicted with a mysterious second sight and becomes obsessed with exposing a horrific state secret. Then she disappears.
Fearing for their lives, Marina and her father defect to Brooklyn. Marina struggles to reestablish herself as a dancer at the American School of Ballet. But her enigmatic partner, Sergei, makes concentration almost impossible, as does the fact that Marina shares her mother's "gift," and has a vision of her father's murder at the hands of the Russian crooks and con artists she thought they'd left behind.
Now Marina must navigate the web of intrigue surrounding her mother's disappearance, her ability, and exactly whom she can—and can't—trust.
Genre
Children's / Teenage fiction: Crime and mystery fiction, Children's / Teenage fiction: General fiction, Children's / Teenage general interest: Dance, ballet, Children's / Teenage fiction: Historical fiction, Children's / Teenage fiction: Relationship stories – Romance, love or friendship, Children's / Teenage fiction: Action and adventure stories
Listen to a sample
"This twisty, dark mystery has it all."
"In a world where nothing makes sense, what is sanity?…This atmospheric, suspenseful story is one of devotion and deception, innocence and independence, friendship and love, music and dance, immigration and coming of age."
"Debut novelist Kiem's title pays apt homage to John le Carré while delineating the roles seventeen-year-old ballerina Marina plays…Kiem successfully creates the mood of the oppressive, fearful state of Communist Russia that persists outside its borders and builds levels of intrigue that lead to a devastating climax."
"Fascinating…The twists and turns, as Marina tries to decide whom she can really trust, keep readers guessing right up to the end, just as a good spy novel should."
"This is sophisticated storytelling with complex characterization and details that provide color and texture…There are enough twists to surprise and engage readers to the end. A compelling portrait of a young woman on the verge of adulthood, caught up in the domestic secrets of her parents and the enmity of two countries."
"A romantic, suspenseful, and gracefully-written novel."