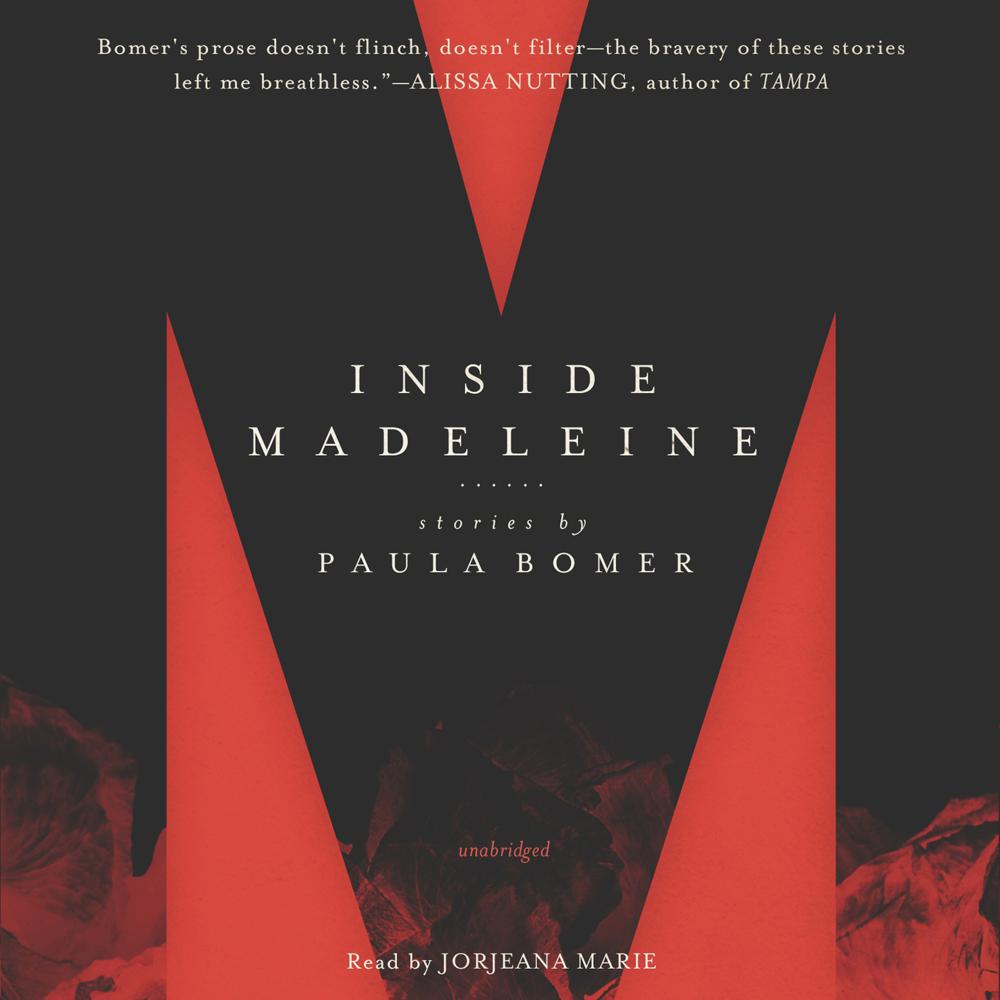 Narrated By: Jorjeana Marie
Duration: 5 hours and 49 minutes
What to expect
From the author of Nine Months, which Marcy Dermansky called "deliciously, dangerously rogue," comes a powerful, daring collection about the curious, complicated relationships girls have with their bodies, with other girls, and with boys.
A young anorexic girl comes to terms with her changing body while lying in the hospital; Polly deals with her unwelcome puberty whilst falling prey to peer pressure in the suspenseful vein of "Where Are You Going, Where Have You Been?"; Mary's nice-girl attitude is challenged when she begins a job at a psych ward; two best friends discover the power of being beautiful and young; Madeleine discovers menstruation and the power that comes with it; a kinky sexual relationship turns into a dangerous obsession.
This eagerly awaited book seethes with alienation, lust, and rage. It's even more daring and accomplished than Bomer's first collection, which Jonathan Franzen described as "like being attacked by a rabid dog—and feeling grateful for it. This is some of the rawest and most urgent writing I can remember encountering."
Genre
Fiction: general and literary, Fiction: general and literary, Short stories, Fiction: general and literary
Listen to a sample
"Blazes with a frank and raw honesty."
"Bomer offers her characters no outs—only the creeping sense that they're doomed to swing forever between futile attempts at self-determination."
"The stories are often brutal, disappointment being the mildest outcome, with Bomer capturing her characters' anger and helplessness in a graphic and gritty style. For readers who enjoy their short fiction explicit and tough."
"With surgical insight, Inside Madeline delves into the most complex female territory imaginable and dissects until every honest bone is revealed. Bomer's prose doesn't flinch, doesn't filter—the bravery of these stories left me breathless."
"The stories in Paula Bomer's Inside Madeleine are many things—funny, horny, sad, smart—but what makes them exemplary is Bomer's utmost fearlessness in confronting both the betrayals of the human body, and the irreparable loneliness of living inside of one…The humanity of Bomer's characters is on hi-def display, allowing readers an intimate glimpse at what goes on in another person's skin, and providing no holds barred illumination on such subjects as the uncontrollability of desire and the futility of discipline in the face of nature's unfairness. This book is not for the faint of heart. Rather, it's for the reader who wants something courageously real: sweaty, bloody, beautiful."