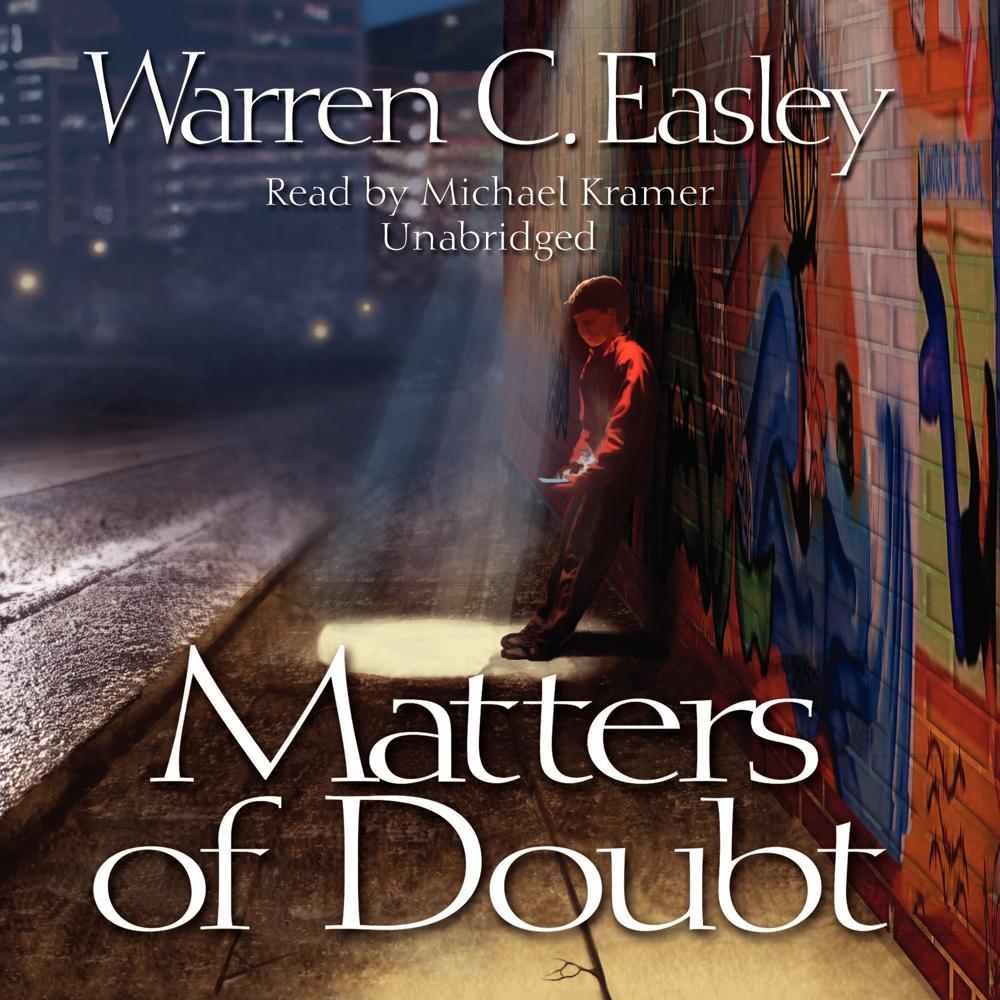 Narrated By: Michael Kramer
Duration: 9 hours and 15 minutes
What to expect
Cal Claxton is determined to reinvent himself as a small-town lawyer in the aftermath of his wife's suicide. Once a hard-charging Los Angeles prosecutor, he now lives in solitude in an old farmhouse overlooking Oregon's wine country. When a scruffy, tattooed kid shows up asking for help in solving a cold case—that of his mother's murder—Cal wants to say no. Times are tough, and he's no private eye, anyway. But the kid, who calls himself Picasso, has ridden a bicycle in the rain all the way from Portland, and something about his determination touches Cal.
It turns out that Picasso is homeless, joining the legions of kids who are drawn to Portland's Old Town. He is also a gifted artist in the process of painting a mural on the side of a health clinic run by an idealistic doctor named Anna. Things take an ugly turn when Picasso is charged with the murder of a prominent Portland businessman. The evidence against him is overwhelming, but Cal steps in to defend Picasso at Anna's urging. Suddenly Cal finds himself pitted against the police, the media, and some of Portland's most powerful citizens.
Is Picasso being framed? And if so, is there a connection between the two murders? Cal's desperate search uncovers a dark web of blackmail, deception, and a lineup of suspects from Portland's A-list. As he peels back the layers of truth, he realizes too late that he has put both himself and Anna in the crosshairs of a ruthless killer.
Genre
Crime and mystery fiction, Fiction: general and literary
Listen to a sample
"Matters of Doubt is a fast, fun read with a fascinating defendant and our hero, Cal Claxton, a small town lawyer who risks his life to solve a big-time cold case."
"Easley makes Portland and the nearby wine country come alive in this smart mystery. A quicksilver page-turner with endearing, well-drawn characters you won't forget, Matters of Doubt is one to savor like a fine Oregon Pinot. Looking forward to more investigations with reluctant sleuth Cal Claxton."
"Easley's legal thriller debut…is perfect for John Grisham fans…His briskly paced and satisfyingly complex David vs. Goliath story will hold readers rapt from start to finish."
"A strong debut for Easley, who, although he isn't a practicing lawyer himself, writes like he knows what he's talking about. Cal, carrying a heavy load of guilt over the circumstances surrounding his wife's death, is a well-designed, sympathetic character—definitely capable of carrying a series."
"A lawyer turns sleuth to help a homeless youth uncover the story behind his mother's murder…The motives and murders in Easley's debut fit together like a set of nesting dolls, with each resolution leading to a new case. Cal comes across as an average guy who's just trying to lend a hand."
"In Cal Claxton, Warren Easley has created a character you can root for—a man who has experienced loss but still believes in a better future, a lawyer who vigorously pursues justice for the most vulnerable clients. Matters of Doubt proves that legal thrillers can indeed be thrilling."