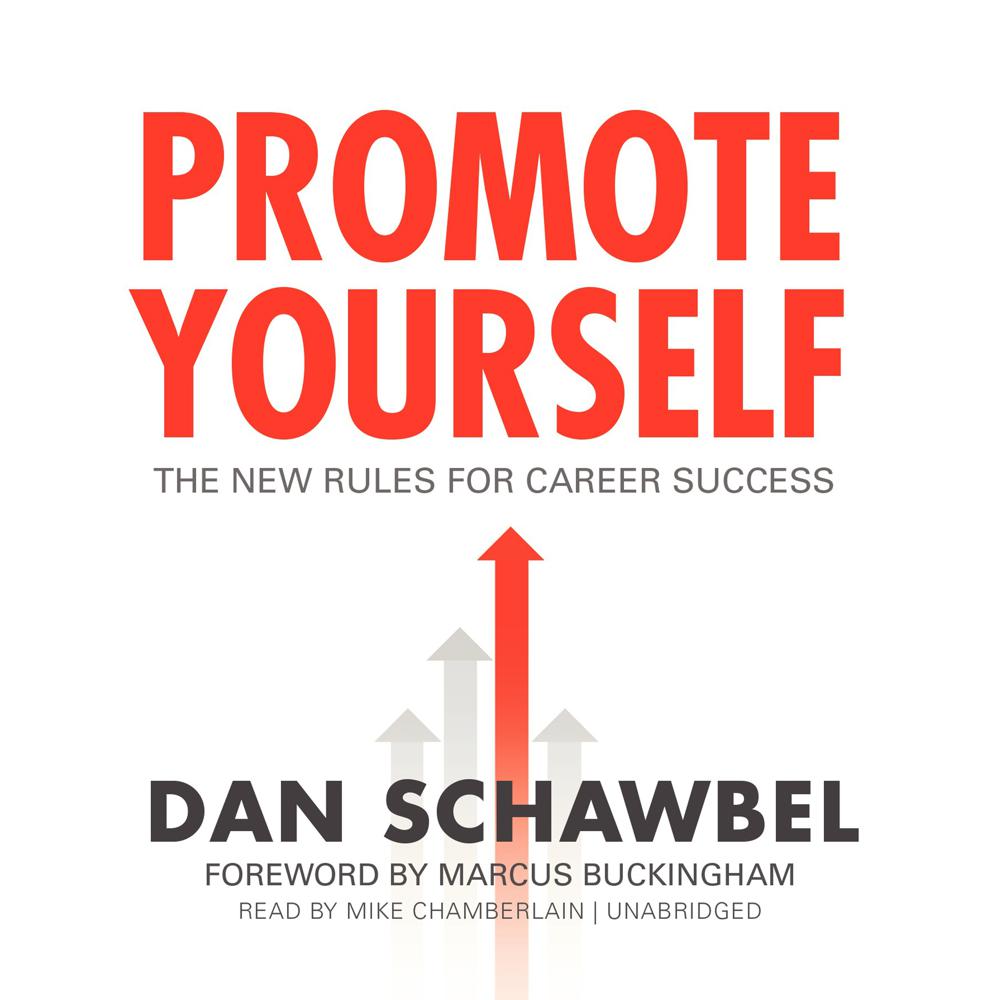 Narrated By: Mike Chamberlain
Duration: 7 hours and 54 minutes
What to expect
How people perceive you has always been critical to a successful career. Now add in the Internet, social media, and the unrelenting hum of 24/7 business, and the ability to brand and promote yourself effectively becomes absolutely essential for young professionals to land the job, earn the raise, or get that much-deserved promotion. It is only with the ability to promote yourself that managers and executives can see Gen Y workers as invaluable employees, game-changing managers, or the people whose names are synonymous with success. So how do they stand out and get ahead?
Drawing on proprietary research and countless interviews with the most dynamic professionals in business today, career guru and founder of Millennial Branding Dan Schawbel takes readers through his step-by-step process of creating unique personal brands and leveraging them to maximum advantage. By basing these brands on the rock-solid foundation of hard, soft, and online skills that are essential to get the job done right and by knowing exactly what managers value, Schawbel provides every reader with the skills and message that they'll need to get ahead today and for the rest of their careers.
The subtle and amazingly effective art of self-promotion is the razor-thin difference between success and failure. Schawbel's Promote Yourself: The New Rules for Career Success is the definitive book on the new rules for building an outstanding career.
The book contains
A 360-degree view of the twenty-first century workplace and how to navigate it successfully.Over 75 interviews with executives, managers, and millennial employees from the most prestigious companies in the world, including Google, Cisco, Aflac, Mattel, GE, Fox News, LinkedIn, State Street, Adidas, Pandora, PepsiCo, Tyson Foods, Ernst & Young, the New York Times, American Express, and more.An exclusive research study in partnership with American Express revealing the top ten attributes managers are looking for when promoting and more.Cutting-edge advice on how to create your own career path, turn your passion into a new position, and become a successful entrepreneur at your company.
Genre
Job hunting / changing careers, Business and Management, Advice on careers and achieving success, Management and management techniques, Advice on careers and achieving success
Listen to a sample
"Packed with research, real-life examples, and practical, concrete suggestions for action…an invaluable guide for anyone considering how to succeed better inside—and outside—of work."
"Promote Yourself is a perfect read for young people starting their 'real' job, or veterans who want to up their game."
"Schawbel's book is a game-changer for any employee who is looking to get ahead at work. It reveals the skills and strategies that will turn you into a future leader."
"This is a book about freedom. The freedom to chart your own path, make your own ruckus, and stand up and say to the world, 'Here, I made this.'"
"In this remarkable book, Schawbel gives you all the resources, advice, and inspiration you need to take charge of your own career and get ahead at work. Read Promote Yourself if you want to achieve your dreams and have fun doing it."
"If you're just standing around waiting and hoping for the boss to notice you, I've got bad news: It's probably not going to happen. High-performing leaders are attracted to activity. You've got to get moving! In Promote Yourself, Dan Schawbel shows you what to do to get noticed—and get promoted—inside the company you're already with."
"Promote Yourself is a tactical and practical guide to navigate the new world of work. It will inspire you to create your own career path and control your own destiny."
"Most career self-help books are written by pretenders for pretenders. Dan Schawbel's Promote Yourself is the opposite. Keen, insightful, and written by a realist and for the talented."
"Promote Yourself will motivate you to make a positive difference in your own career."
"What makes this how-to audio such an exciting learning experience is no just Mike Chamberlain's crisp diction and natural enthusiasm. He also makes listeners curious about each new idea with his remarkable ability to use energy modulations and strategic pauses to create suspense and rivet attention…Chamberlain's captivating performance adds to a high-impact lesson on how networking skills, emotional intelligence, self-promotion, and attention to relationships are critical to creating the job you love."
"Promote Yourself is a very engaging and extremely thought-provoking read. The topic is both timely and highly relevant, and Dan sets the foundation with the facts and stories, distilled with both actionable and practical insights. I learned a lot from it and so will you!"
"Schawbel's book contains valuable, not so obvious insights to getting ahead in making your mark in today's competitive workplace. The book is based on Dan's solid research, provides sound advice, and just might be one of your most valuable reads."
"Schawbel will help you navigate the new workplace with ease and give you all the tools you need in order to stand out at work and get promoted faster than your peers!"
"Promote Yourself is a fascinating read and also a practical guide, for anyone entering the job force. Right on! Thank you Dan for giving us inspiration, and a solid blueprint for building a successful career."