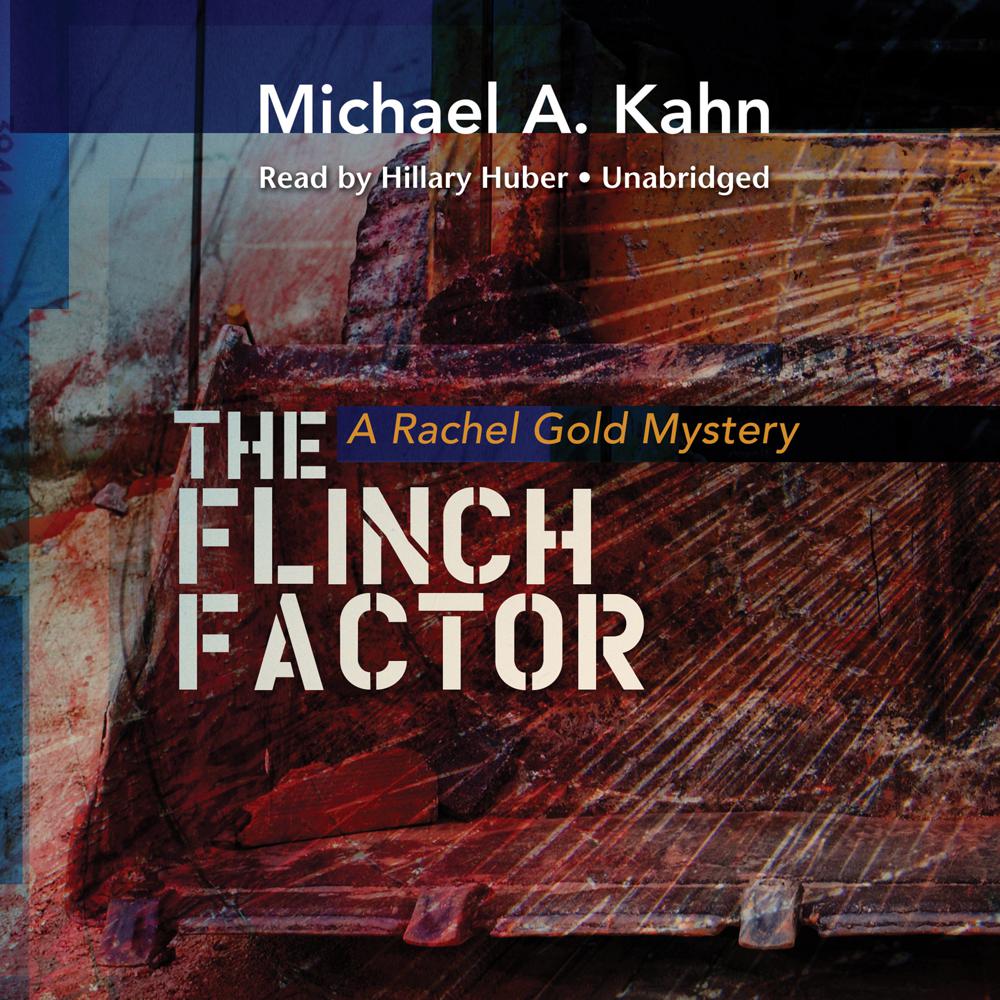 Narrated By: Hillary Huber
Duration: 8 hours and 55 minutes
What to expect
Several years have passed since we last saw Rachel Gold. The stunning and savvy attorney was then engaged to be married. Since that time she has become a mother and a much-grieving widow, and now she is embroiled in a lost cause—the Frankenstein case—representing a blue-collar neighborhood fighting a powerful developer intent on bulldozing their homes to erect a swanky gated community. Who's pushing her here? Her mother, of course.
Rachel's strategy will be based on a wild card: the judge on the case—a judge so wacky that he's known to the Saint Louis bar as the Flinch Factor, as in the spawn of Judge Judy and Pee-wee Herman.
Rachel has also gained a new client: Susannah, sister of Nick Moran, heartthrob of every woman whose kitchen he remodeled. Nick has been murdered, found slumped on the front seat of his pickup along an isolated lane known to the vice squad as Gay Way, his pants unzipped, a coil of rubber tubing on the seat, an empty syringe on the floor. His female groupies are stunned, to say the least—Nick gay? No way. Susannah seeks out Rachel, convinced that her brother wasn't gay or a druggie and that his death was not an accident.
Although Susannah seems the classic blindly adoring younger sister, a skeptical Rachel agrees to check it out. To her surprise, she turns up facts and witnesses suggesting that maybe, just maybe, Nick's death was staged to look like an overdose during sex. Things then rapidly grow darker in what increasingly becomes a real Frankenstein of a case.
Genre
Crime and mystery fiction, Fiction: general and literary, Crime and mystery: women sleuths, Fiction: general and literary
Listen to a sample
"The Rachel Gold series is intelligent and fun."
"The Flinch Factor is another welcome addition to the wonderful Rachel Gold series, a clever engrossing legal thriller punctuated by sharp humor and many unexpected developments."
"Interesting and quirky characters. Michael Kahn is a wordsmith with some great turns of phrase, humorous descriptions, and catchy dialogue. A lawyer who knows the ins and outs of the law, and the skinny on how it's done. Kahn shows the inside seam on the underbelly of real estate development, deceitful developers, and their ravenous lawyers. The Flinch Factor is a great read. Pick it up, but only if you can afford to lose a night's sleep because you won't be able to put it down."
"Both tough-minded and kind, Rachel Gold struggles with two difficult cases in Kahn's enjoyable eighth mystery featuring the St. Louis attorney…A trial lawyer himself, Kahn handles the legal details briskly. Even better, as the investigations begin to overlap, Rachel's tense skirmishes with antagonists are balanced with warm interactions with her family and friends—and zany encounters with notoriously eccentric judge Howard Flinch."
"It's all worth it to hear Judge Flinch tell a witness who's taking the Fifth: 'You're plenty incriminated already.'"