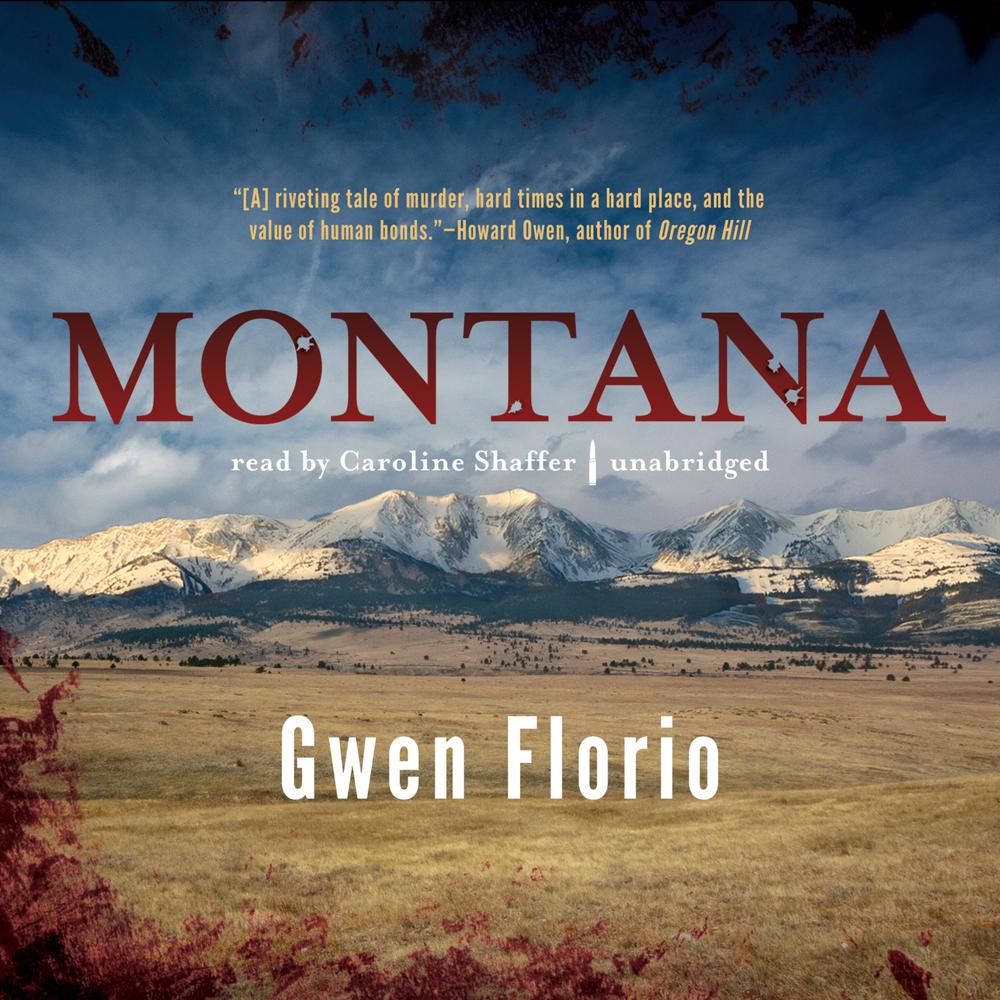 Narrated By: Caroline Shaffer
Duration: 8 hours and 46 minutes
What to expect
Foreign correspondent Lola Wicks is pissed off. Her editor, downsizing her from her Kabul posting, reassigns her to a stateside suburban beat formerly the province of interns. Meanwhile, arriving in Montana for some R&R at a friend's cabin, she is surprised to find her friend nowhere in sight.
Anger turns to terror when Lola discovers her friend shot dead. She can't get out of Montana fast enough but finds that she can't leave, as she's being held as a potential witness, thwarting her plan to return to Afghanistan on her own and have her editors change their minds. Her best hope now lies in solving the case herself. But this sure-footed journalist who deftly negotiated Afghanistan's deadly terrain finds herself frighteningly off balance in this forgotten corner of her own country, plagued by tensions between the locals and citizens of the nearby Blackfeet Nation.
Lola's lone-wolf style doesn't work in a place where the harsh landscape and extreme isolation compel people to rely upon each other in ways she finds unsettling. In her awkward attempts at connection, she forms a reluctant alliance with a local reporter, succumbs to the romantic attentions of a wealthy rancher, and fences warily with the state's first Indian candidate for governor, the subject of her friend's final stories.
Ultimately she comes to truly care about the people she meets in Montana, only to miss the warning signals that her own life is in danger.
While unraveling her friend's terrible fate, Lola joins many Americans in learning the hard lessons of a fraught economy—that circumstances change in a flash, that formerly overlooked places and people can hold deep value, and that human bonds matter more than fleeting career success.
Genre
Crime and mystery fiction, Fiction: general and literary, Crime and mystery: women sleuths
Listen to a sample
"Outstanding…Quirky and cantankerous, Lola is grudgingly willing to learn from experience. Believable action complements razor-sharp observations of people and scenery."
"Breathless pacing, strong characterizations, and a nuanced plot blend into an unforgettable read. With its strong sense of place and an intriguing ethnic character mix, consider for fans of Lori Armstrong, C. J. Box, and Wayne Arthurson."
"The sparsely populated Big Sky setting will be one of the major sources of appeal for readers of this gripping debut mystery."
"Crammed with atmosphere and intriguing characters…Florio dips into her own background to make the protagonist competent and believable…The author does a great job of writing a book that's both evocative of the Montana countryside and a satisfying, hair-raising ride. A promising debut."
"In Gwen Florio's entertaining debut, war correspondent Lola Wicks finds the greatest threat to her safety is not dodging bullets in Afghanistan but discovering who killed her friend and fellow correspondent in Magpie, Montana. Florio knows her territory. She gives us wind on the high plains and the soft and velvety nose of a horse hungry for sugar. There's fire in the hills, trouble in the governor's race, and a county awash in drugs. Magpie's the old West with daunting new problems, and the scrappy Lola Wicks takes them on."
"Lola is a layered and complex character—smart, resourceful, and driven, a woman coming to a deeper understanding of how war and ambition have both damaged her and made her stronger…With a deft hand and rich, evocative descriptions of the Montana landscape, Florio weaves an intricate mystery with subtlety and finesse."
"Drawing on her experiences covering everything from the killing fields of Afghanistan, Iraq, and Somalia to home-grown American evil, Gwen Florio concocts a riveting tale of murder, hard times in a hard place, and the value of human bonds."
"In her first novel, Gwen Florio demonstrates she's a good storyteller, but it's the irreverent, often cantankerous, indomitable protagonist Lola Wicks who will keep the reader turning pages to reach the exciting conclusion."