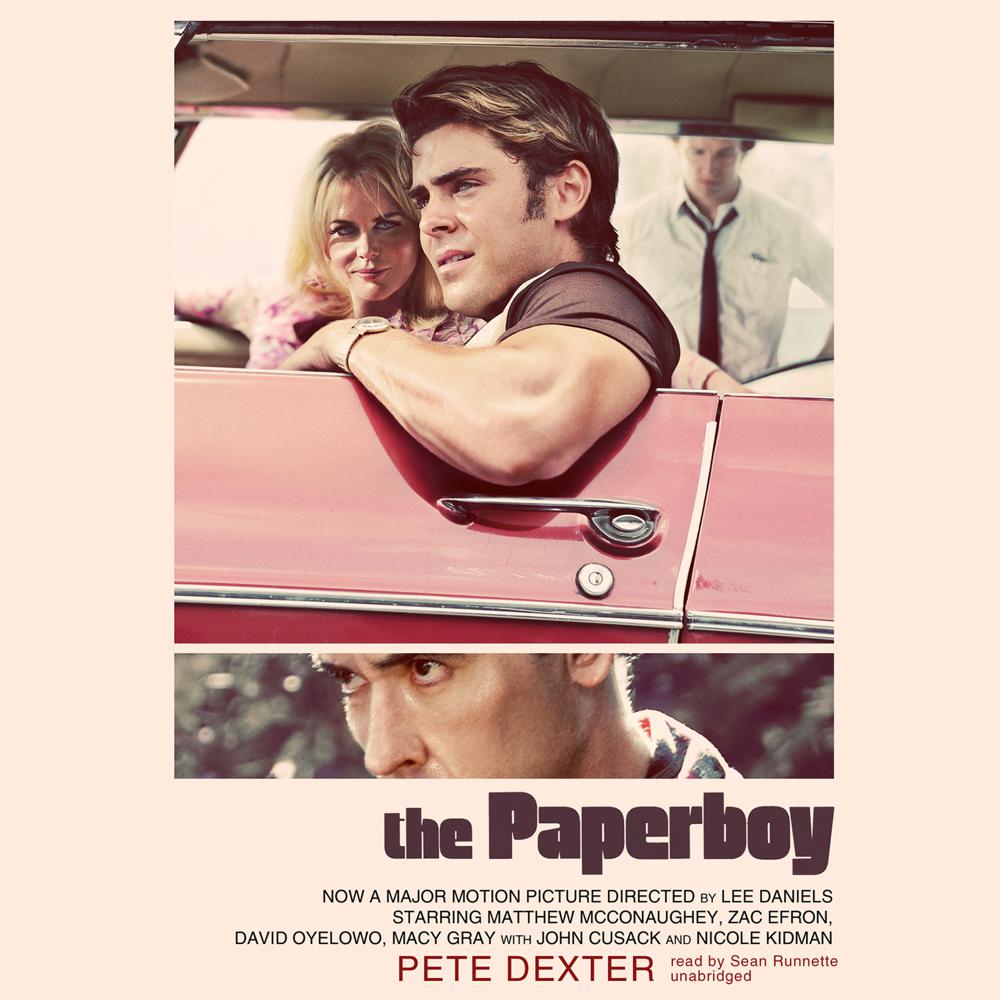 Narrated By: Sean Runnette
Duration: 10 hours and 48 minutes
What to expect
The sun was rising over Moat County, Florida, when Sheriff Thurmond Call was found on the highway, gutted like an alligator. A local redneck was tried, sentenced, and set to fry.
Then Ward James, a hotshot investigative reporter for the Miami Times, returns to his rural hometown with a death row femme fatale who promises him the story of the decade. She's armed with explosive evidence and aims to free—and meet—her convicted "fianc├®."
With Ward's disillusioned younger brother Jack as their driver, they barrel down Florida's back roads and seamy places in search of the Story, racing flat out into a shocking head-on collision between character and fate as truth takes a backseat to headline news.
Genre
Crime and mystery fiction, Fiction: general and literary, Thriller / suspense fiction
Listen to a sample
"An eerie and beautiful novel. Its secrets continue to reveal themselves long after the book has been finished."

"Dexter excels in giving us characters that we as readers try to avoid. Sean Runnette takes Dexter's cues and runs with them through the thick Moat County, Florida, backwaters of the mid-'60s. Highly regarded news reporter Ward James is drawn back to his hometown to investigate the shady trial of a murdered sheriff by a member of the most notorious family in Moat County. The listener can feel the humidity and buzzing mosquitoes as Runnette describes how deeply this story has affected so many lives and continues to do so many years later. Dexter and Runnette paint a vivid picture, just as relevant today, of the public's need for shocking headlines, regardless of the truth."
"[Dexter] has written as sparsely here as in any of his previous books, and most of what carries the reader along so irresistibly lies beneath the surface of his prose."

"With clarity and an amazing capacity for simplicity of language and down-home metaphor, Dexter weaves a tale that exposes the extremes of goodness and nastiness that exist in newspaper life."
"What deepens and darkens [Dexter's] writing, so that art is the precise word to describe it, is a powerful understanding that character rules, that we live with our weaknesses and die of our strengths."
"Dexter is a writer who cuts to the bone. There is not a spare word in this searing tale…A bravura performance by one of America's most original and elegiac voices."

"A fierce, beautifully configured family tragedy…As sardonic and lyrical about the newspaper business as Nathaniel West's 1933 classic Miss Lonelyhearts."
"A moving and suspenseful novel…Dexter's well-drawn characters are a believable mélange who interact realistically and inhabit his plot with great strength and mobility."
"Dexter's writing is rock solid, he offers acute observations about the nature of reporting, and his grip on the Southern male psyche is unquestionable…A provocative offering from one of the most exciting novelists around."
"The kind of book you catch yourself unable to stop thinking about…A gripping mystery and a thoughtful examination of all that modern journalism has wrought."

"Dexter is a taut storyteller who keeps the pages turning. Though he offers a cast of characters recalling the best of Carl Hiaasen and Elmore Leonard, his chillingly satisfactory new work should not be relegated to the ranks of genre writing. Highly recommended."
"A National Book Award–winning novelist whose last tale was set among mobsters in Philadelphia here proves his ability to shift to completely different venues with ease…Dexter has created vibrant characters who fit snugly in their hot, languid setting."