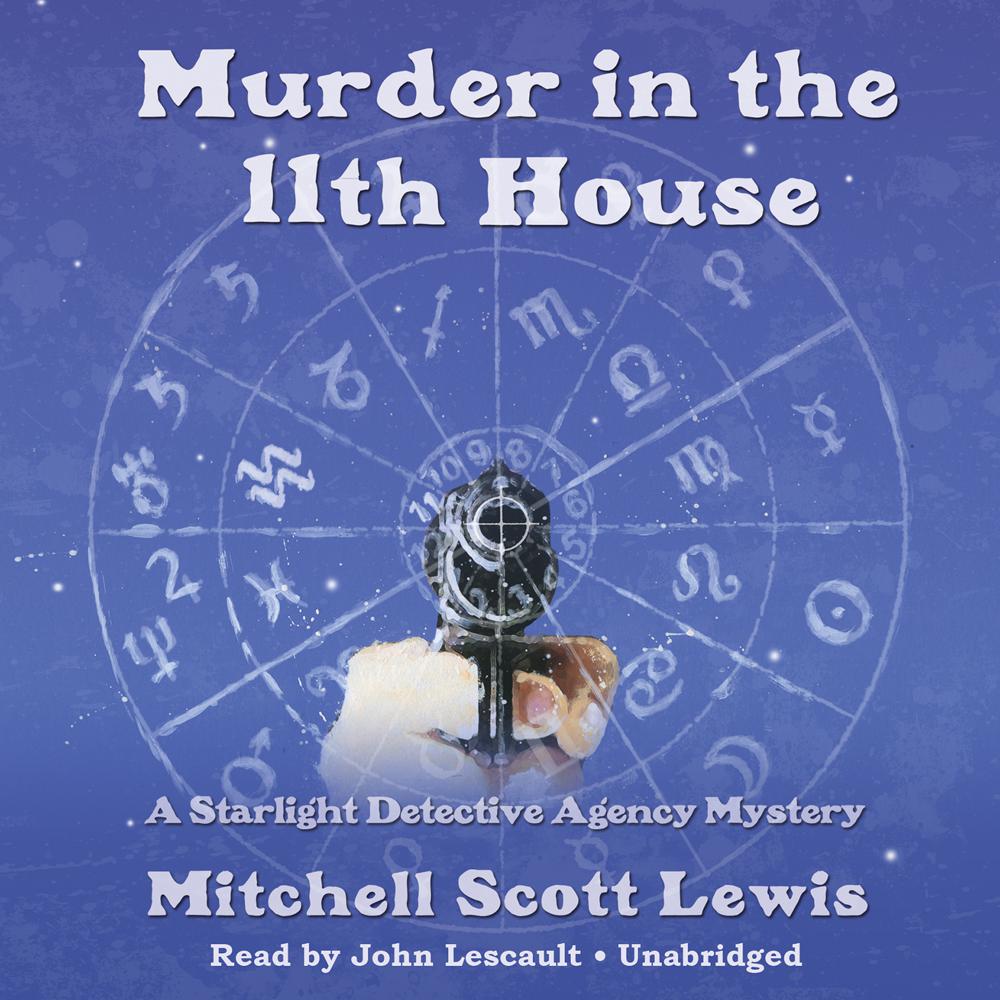 Narrated By: John Lescault
Duration: 6 hours and 59 minutes
What to expect
Murder in the 11th House is the first novel in the mystery series that introduces a unique character in the annals of detective fiction.
Astrological detective David Lowell gets involved in a new case thanks to his daughter, a young defense attorney who believes that a murder suspect is innocent.
A judge has been murdered in a New York City parking garage, and Joanna "Johnny" Colbert, a tough and mouthy bartender, is accused of the crime. Lowell's daughter, Melinda, believes that her client has been wrongly accused.
To solve the crime, Lowell has the help of his hacker sidekick Mort, office assistant Sarah, and bodyguard Andy, but it is birth charts and street smarts that give Lowell the lead in his race against time. When he sorts through the misdirections of a group of suspects, he traces the crime back to a surprising source.
Genre
Crime and mystery fiction
Listen to a sample
"A detective who makes deductions using astrology and an author with an insider's take on New York City make for a clever, fun, and engaging debut mystery."
"Murder in the 11th House begins a new series that introduces a unique character to the annals of detective fiction."
"Lewis' winning debut, the first in a new series, introduces New York City detective David Lowell, a highly intelligent, intuitive sleuth who's also an astrologer…Like Sherlock Holmes, the eccentric Lowell makes deductions that astound or offend those privileged to hear them. Lewis, himself a practicing astrologer, leavens the action with just the right amount of technical exposition."
"Why not use astrology to solve cases? That's exactly what idiosyncratic detective David Lowell does so convincingly in this fun debut…Verdict: Add this one to your orders. It's a perfect afternoon read that will provoke smiles. Almost cozy, with a Mr. Monk–like ensemble cast, this series debut has tremendous potential."
"There are more things in heaven and earth than are dreamt of by the police, as Lewis' unconventional astrologer-detective demonstrates in this deftly plotted tale of murder, intrigue, and the corrosive influence of money. A mix of interesting characters and insightful social observations bode well for the future of the Starlight Detective Agency."