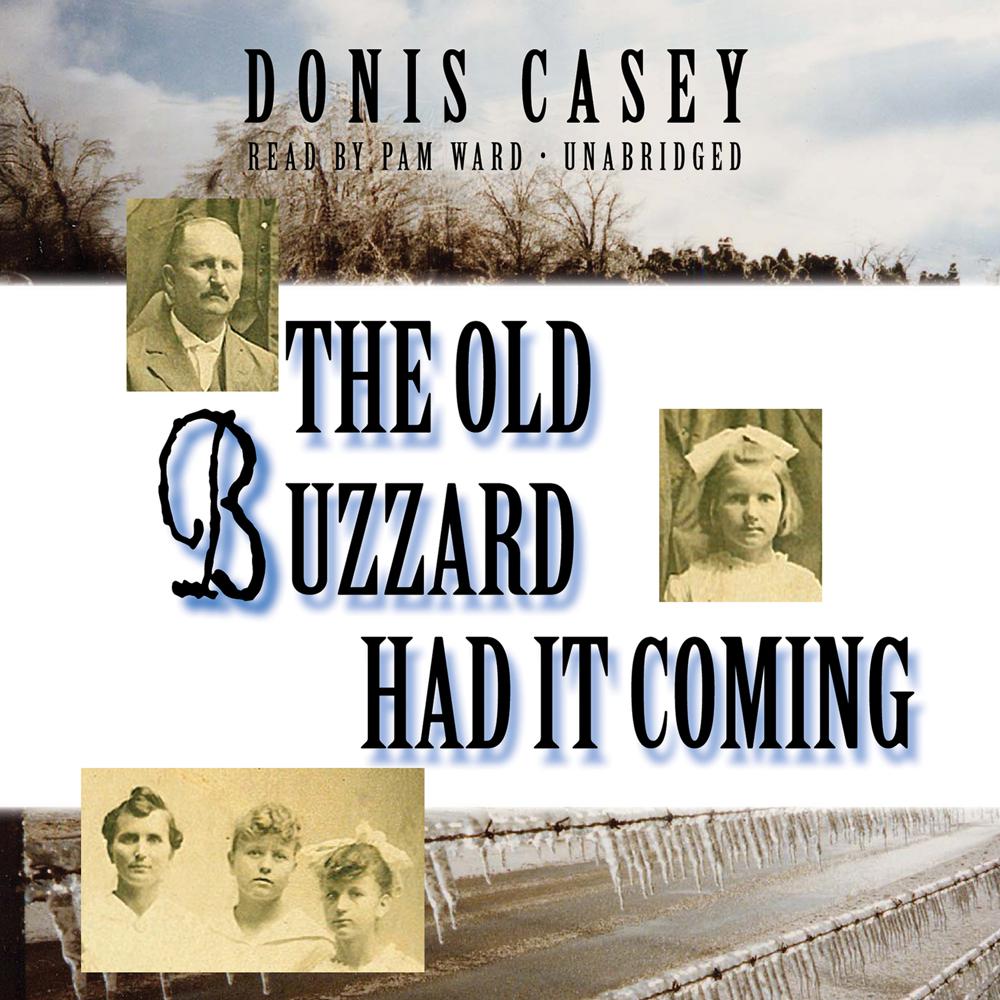 Narrated By: Pam Ward
Duration: 7 hours and 45 minutes
What to expect
Alafair Tucker is a strong woman and the core of her family's life on a farm in Oklahoma where backbreaking work and the daily logistics of caring for her husband and their nine children, and of being a good neighbor, requires determination and a clear head. She's also a woman of strong opinions, and it is her opinion that her neighbor, Harley Day, is a drunkard and a reprobate. So, when Harley's body is discovered frozen in a snowdrift one January day in 1912, she isn't surprised that his long-suffering family isn't particularly broken up.
When Alafair helps Harley's wife prepare the body for burial, she discovers that Harley's demise was anything but natural: there is a bullet lodged behind his ear. And when she hears that Harley's son, John Lee, is the prime suspect in his father's murder, she grows concerned—her seventeen-year-old daughter Phoebe is in love with the boy. At first, Alafair's only fear is that Phoebe is in for a broken heart, but as she begins to unravel the events that led to Harley's death, she discovers that Phoebe might be more than just John Lee's sweetheart: she may be his accomplice in murder. But a man like Harley turns many people against him, and whoever said there are some things even a mother can't fix never met Alafair Tucker.
Pitch-perfect for the Oklahoma frontier, Donis Casey's first novel in the Alafair Tucker mystery series is both a compelling mystery and a remarkable evocation of the hard work and family joys of life one hundred years ago.
Genre
Crime and mystery fiction
Listen to a sample
"Donis Casey…gives us a tale full of wit, humor, sorrow, and, more important, the truth. Her Alafair Tucker deserves to stand beside Ma Joad in literature's gallery of heroic ladies."
"As vivid and unforgettable as a crimson Oklahoma sunset."
"Under Donis Casey's gifted hand and shrewd historic eye, Tucker adds solving a mystery to her busy schedule. It all could easily have gone soft and cute, especially the many long visits to the Tuckers' fellow farmers. But by avoiding all the built-in traps, Casey has produced a sharp and suspenseful first novel."
"Casey's sweet-tempered debut manages to make readers nostalgic for simpler times…The appealingly homey world Casey creates rings true."
"Set in 1912 Oklahoma, this first novel, which was named the Best Unpublished Mystery of 2004 by the Oklahoma Writers' Federation, should please even the most demanding fans of historicals with its authentic situations, fully drawn characters, and clever plotting."
"This first of the Alafair Tucker mysteries introduces an engaging new heroine to treasure…Casey's novel brims with wit, humor, and the occasional devastating sorrow…A welcome touch of magical realism saves the novel from sentimentality. A deep pleasure to read."
"Ward's first-rate narration make this an American pleasure."
"This debut novel is a remarkably tactile historical mystery…A lot of writers of historical mysteries tell us about the places their stories are set in; Casey actually takes us there."
"The Oklahoma winter of 1912 is only a shade tougher than sleuthing farm wife Alafair Tucker…A promising debut, with homespun Alafair starring as a countrified Miss Marple."