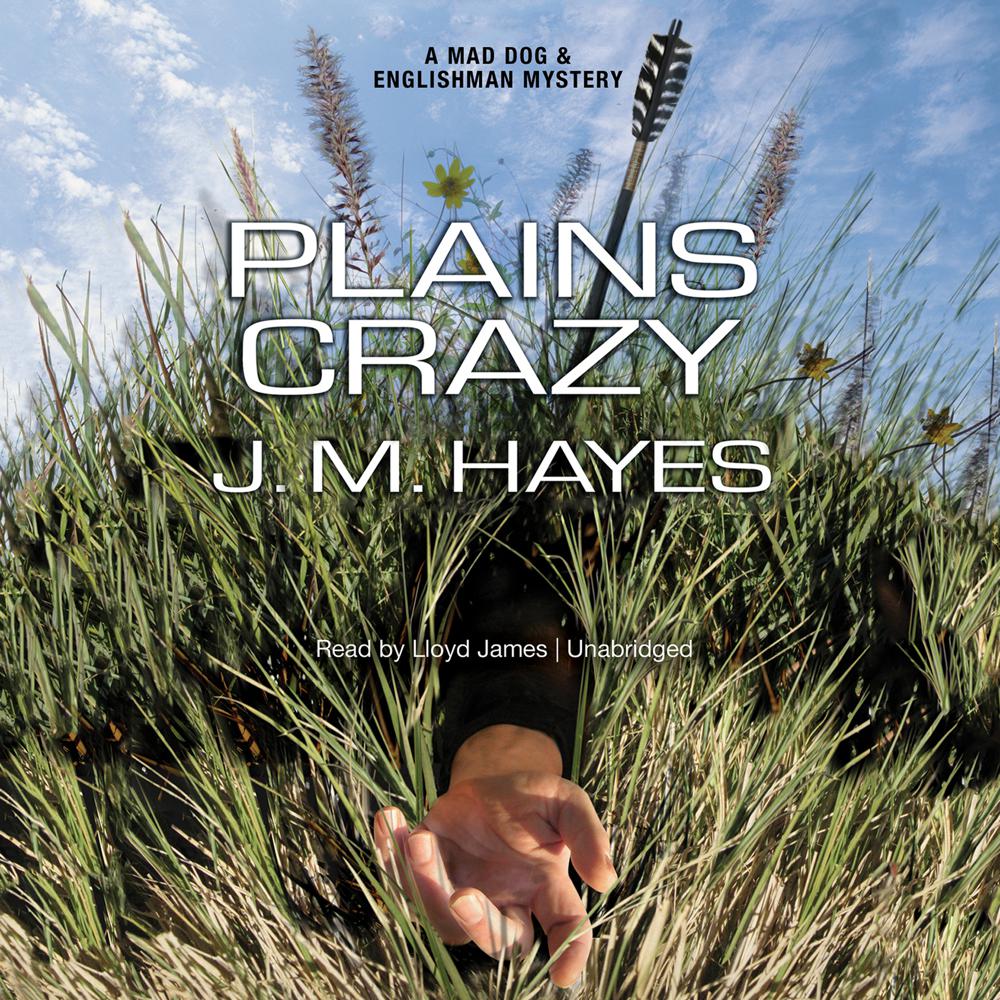 Narrated By: Lloyd James
Duration: 8 hours and 15 minutes
What to expect
As spring bursts forth, so does a whole lot more, including murder by arrow, in quiet Benteen County, Kansas. Nothing ever happens here. Then, on a perfect spring morning, a member of the TV crew filming in the area dies with a Cheyenne arrow in his back. A prime suspect is Sheriff English's brother, Mad Dog, the county oddball whose American Indian heritage has produced a born-again Cheyenne.
While murder is a bad way to start the day, bombs don't improve it. Notes left for authorities hint at a terrorist assault on the heartland. As if the sheriff, known as Englishman, doesn't have enough to worry about, his wife has begun acting strangely. She insists he fly off for a Paris holiday with her before sunset—or else.
As Mad Dog swings between suspect and target, he encounters not only his long-lost high school sweetheart but also a secret that just may explain the unlikely mix of arrows and bombs.
It's Murphy's Law squared, as Mad Dog and his pet wolf, Hailey, test a shaman's powers and Englishman struggles to balance his duties to family and community. It's enough to drive anyone crazy.
Genre
Crime and mystery fiction, Crime and mystery: police procedural
Listen to a sample
"I read Plains Crazy and I loved it. The pacing was tremendous; I think I read it in two sittings. It's rare for a series to get better and better with each book—and I thought the first one was pretty damn good."
"The wacky denizens of Benteen County, Kansas, are back with enough action to keep readers on the edge of their seats. Just as the residents of the sleepy county are beginning to wonder when something will happen, a crew from PBS pulls into town to film a new reality show, This Old Tepee…Readers may need to make a chart to keep track of the characters and plotlines, but they will be laughing so hard they probably won't take the time to consult it anyway. This is the best madcap cozy to hit the genre since Joan Hess' Maggody series debuted more than fifteen years ago."