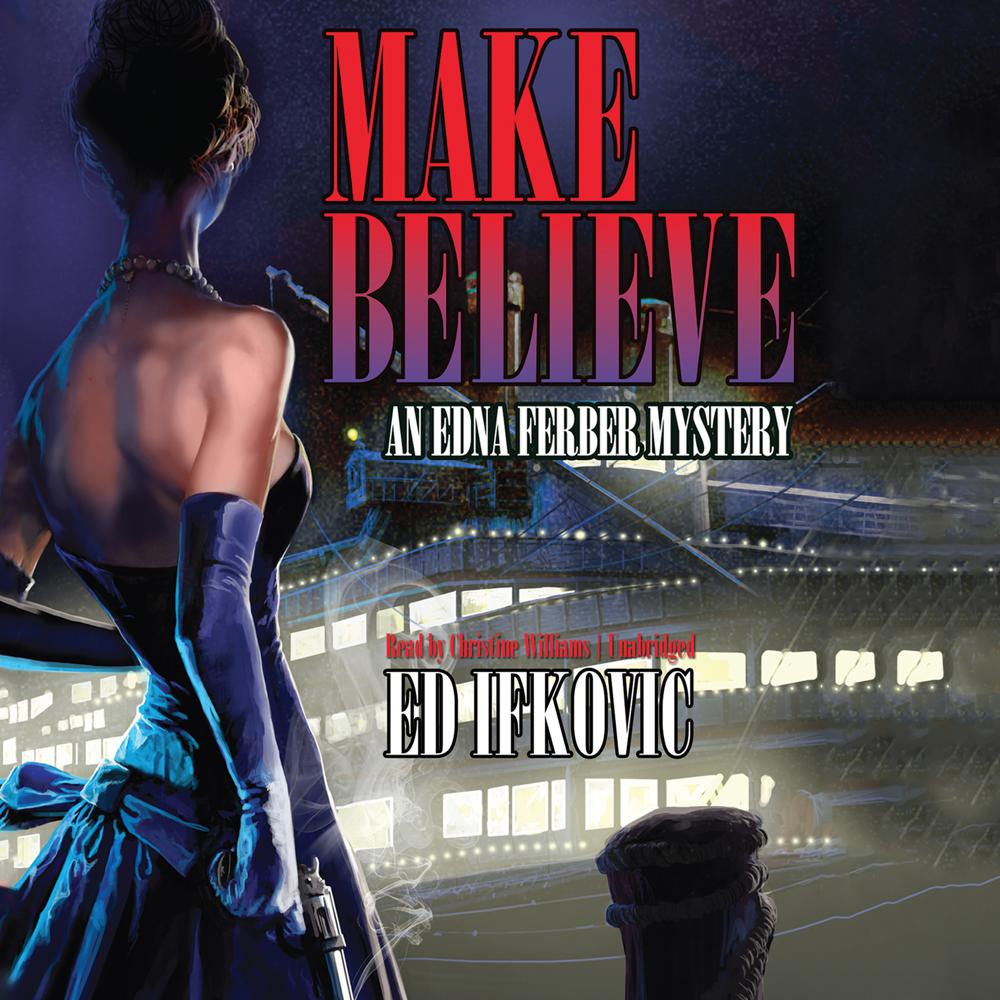 Narrated By: Christine Williams
Duration: 8 hours and 40 minutes
What to expect
"Others find peace of mind in pretending. Couldn't you? Couldn't I?"—from the song "Make Believe," by Jerome Kern and Oscar Hammerstein II for the musicalShow Boat
In June 1951, Edna Ferber heads to Hollywood to support an old friend, Max, who has found himself blacklisted in the McCarthy anti-Communist hearings, which have rattled Hollywood with allegations of Communist sympathies. She has no plans of becoming involved with the soon-to-be-released MGM filmbased on her bestselling novel Show Boat.
She first met Max Jeffries when he worked on the 1927 Broadway production of Show Boat, and most recently he had brought his magic to the new film version starring Ava Gardner. In fact, he was the one who pushed to have Gardner play the role of Julie, the doomed mulatto. But Max, expelled from the MGM lot and shunned by friends, is not credited on the film because of his political leanings. Edna's visit is one of friendship, nothing more—until Max ends up dead. Edna now must search for answers to the questions surrounding his death.
She begins socializing with Ava Gardner, a woman currently scandalizing Hollywood and annoying Hedda Hopper because of her affair with Frank Sinatra, who has left his wife for the sultry goddess. Edna finds Ava, the supposedly hard-as-nails temptress, to be a vulnerable, insecure woman whom she comes to like. Because the gentle Max was killed right after a public brawl with Sinatra, Ava fears that her lover will be implicated.
Edna plays sleuth quietly, becoming involved with the people who hang around the edges of Hollywood fame and fortune, where she uncovers dark layers of greed, envy, and desire. Against the backdrop of the new Show Boat is the tawdry romance of dream-street Hollywood itself—all part of the world of make-believe.
Genre
Crime and mystery fiction, Crime and mystery: women sleuths, Historical crime and mysteries
Listen to a sample
"Set in 1951, Ifkovic's enjoyable third Edna Ferber mystery deposits the Pulitzer Prize–winning writer in Hollywood just before the premiere of the movie Show Boat based on the musical adapted from her 1926 novel…A host of Hollywood and Broadway personalities from Hedda Hopper to George S. Kaufman provide period color."
"Ifkovic's series jumps ahead to author Edna Ferber's Hollywood days, when her novel Show Boat is being filmed and a blacklisted friend is killed. Mix in Frank Sinatra and Ava Gardner for an unforgettable read."
"Edna Ferber returns to the 1950s and to her most unlikely avocation: amateur sleuthing."