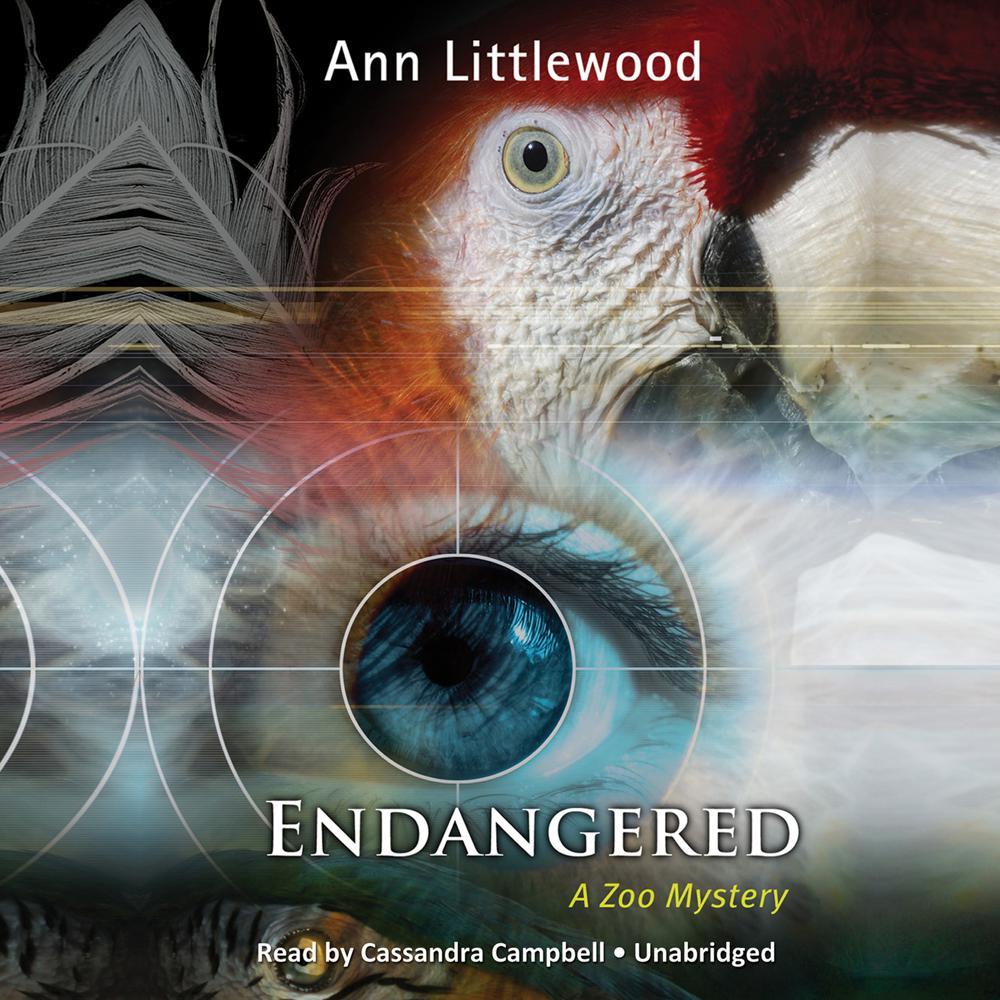 Narrated By: Cassandra Campbell
Duration: 10 hours and 17 minutes
What to expect
Zookeeper Iris Oakley is sent to a remote farm in Washington state to rescue animals found during a drug bust. While the marijuana-growing operation and the meth lab are the cops' problem, the smuggling sideline is hers. Instead of pets, she finds exotic contraband: parrots and tortoises destined for sale to unscrupulous or unsuspecting collectors. The zoo's facilities are full, and she ends up with two macaws shrieking in her basement.
An outraged Iris is determined to break the criminal pipeline that snatches rare animals from the wild and leaves them neglected in old barns. Then she discovers a woman who escaped the bust … dead. Iris has stumbled onto a violent crime, something far too dangerous for a widow with a young son. But it's too late to untangle herself. Two brothers from the farm, both murder suspects, invade her home, demanding information she doesn't have. Iris flees with her child, but soon her only option is to go on the offensive. However, people she counts on are not who they claim to be. Then a friend is shot during a break-in at the zoo and may not survive.
Hunting for the brothers, Iris sorts through baffling clues and discovers secrets old and new. Why steal an ordinary drinking glass? Why do the brothers think she knows where their father's fortune is hidden? Could the noisy parrots be privy to some crucial information? She realizes a key piece of this puzzle is missing, but finding it means confronting a determined killer.
Genre
Crime and mystery: women sleuths, Crime and mystery fiction, Crime and mystery fiction
Listen to a sample
"Engaging…Littlewood, herself a onetime zookeeper, remains most compelling when focusing on creatures of the furred and feathered variety."
"Readers will enjoy this fast-moving story that deals with timely environmental issues."
"Former zookeeper Littlewood, who certainly knows her animals, adds an informative picture of life behind the scenes at the zoo to Iris and Denny's third case."
"With a powerful spotlight on wildlife smuggling, readers will enjoy Ann Littlewood's tense thriller."