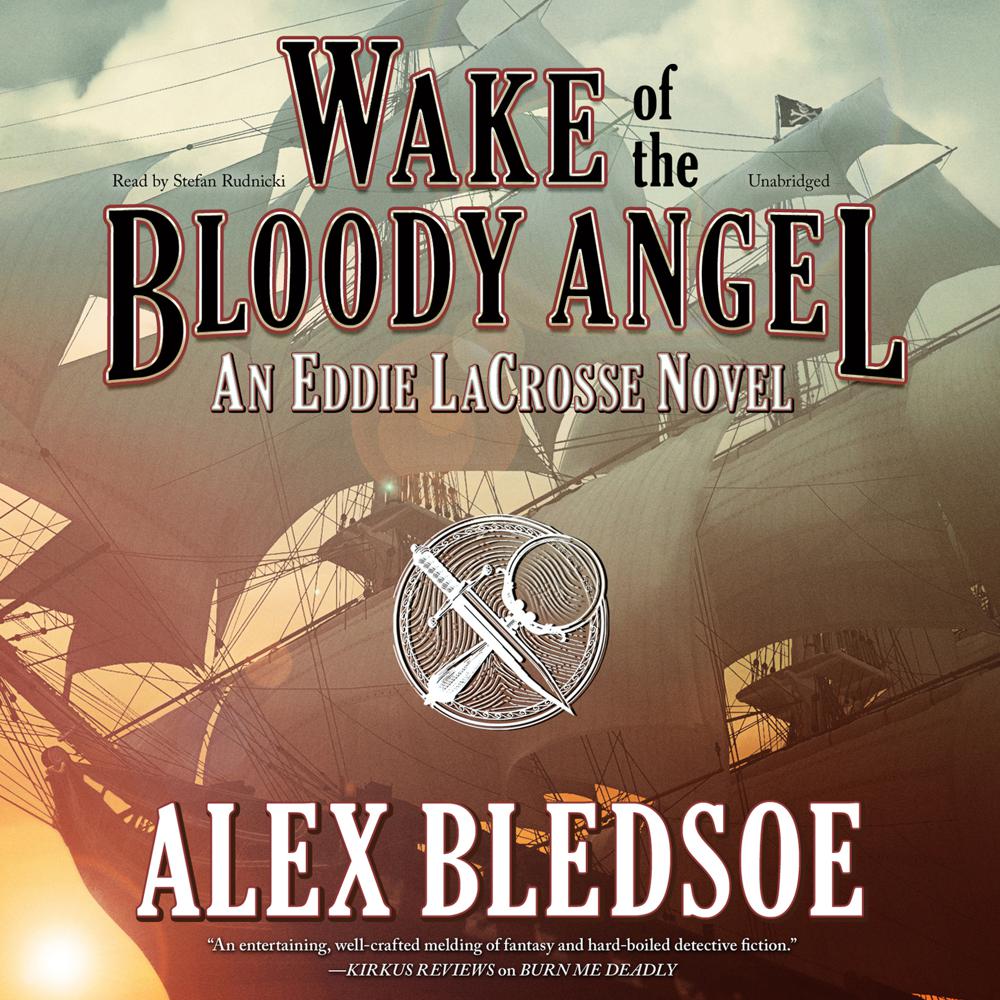 Narrated By: Stefan Rudnicki
Duration: 8 hours and 51 minutes
What to expect
Twenty years ago, a barmaid in a harbor town fell for a young sailor who turned pirate to make his fortune. But what truly became of Black Edward Tew remains a mystery, one that has just fallen into the lap of freelance sword jockey Eddie LaCrosse.
For years, Eddie has kept his office above Angelina's tavern, so when Angelina herself asks him to find out what happened to the dashing pirate who stole her heart years ago, he can hardly say no—even though the trail is two decades old. Some say Black Edward and his ship, The Bloody Angel, went to bottom of the sea, taking with it a king's ransom in treasure. Others say he rules a wealthy, secret pirate kingdom. And a few believe he still sails under a ghostly flag with a crew of the damned.
To find the truth, and earn his twenty-five gold pieces a day, Eddie must take to sea in the company of a sexy former pirate queen in search of the infamous Tew—and his even more legendary treasure.
Genre
Fantasy
Listen to a sample
"Gives every evidence that Bledsoe's combination of sword and sorcery with hard-boiled detection will have a long and successful run."
"Bledsoe's fourth epic fantasy noir featuring 'sword jockey' Eddie LaCrosse is action-packed and witty…The lead's sardonic narrative voice will amply entertain readers who like their urban fantasies on the lighter side."
"Eddie LaCrosse, the likable sword jockey (read private eye), returns for another swashbuckling adventure…Bledsoe cleverly combines noir motifs with familiar piratical elements, creating a lighthearted adventure with a dark, serious core…A pleasure to read for fans across multiple genres."
"Bledsoe brings his own brand of tough charm to the proceedings, assisted by a stalwart supporting cast, vivid scenery and rugged bursts of action. Series fans certainly won't be disappointed."
"An entertaining, well-crafted melding of fantasy and hard-boiled detective fiction."
"[A] well-crafted novel."