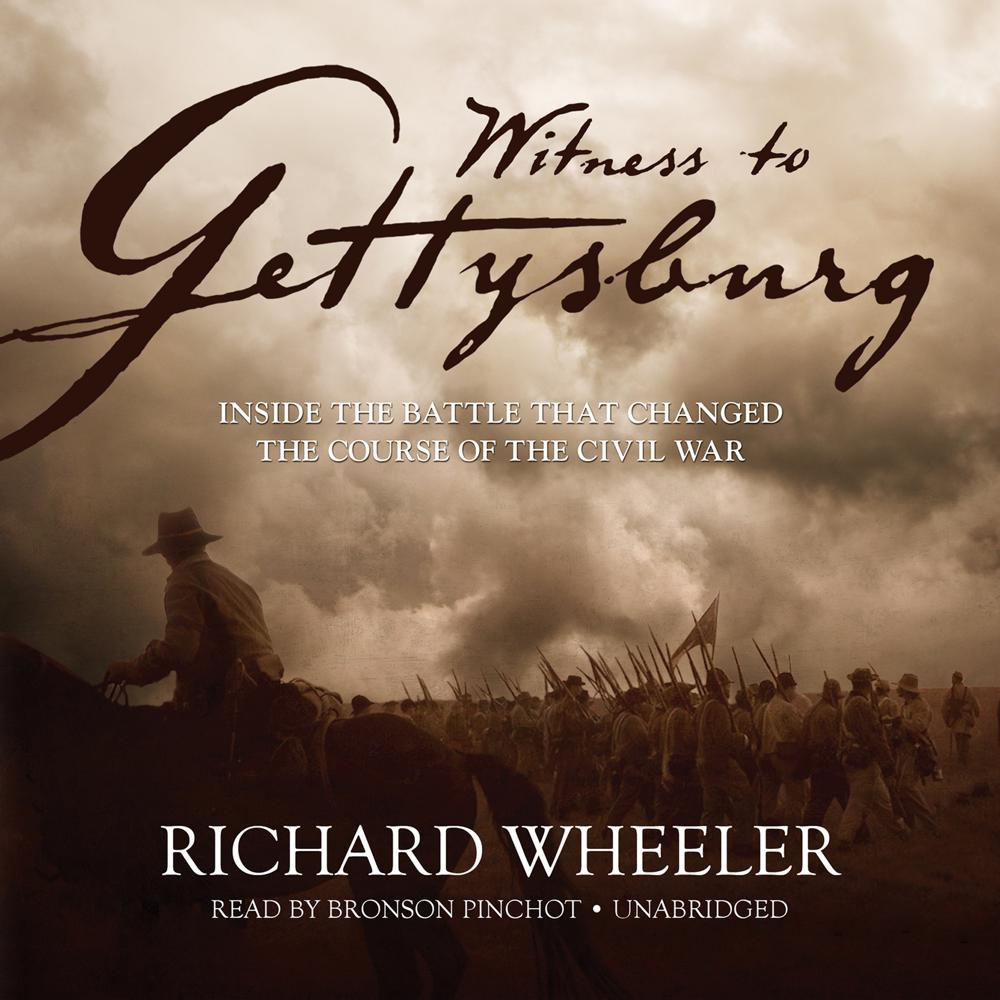 Narrated By: Bronson Pinchot
Duration: 9 hours and 11 minutes
What to expect
Witness to Gettysburg brings the bloodiest, most crucial battle of the Civil War to life through on-the-spot eyewitness accounts. From the courageous fighting men and officers to the civilians watching as the conflict raged through their towns, from the reporters riding with the regiments to the children excited or terrified by the titanic drama unfolding before them, each account stems from personal experience and blends with the whole to create a startlingly vivid tapestry of war.
In their own words, and through the eyes of their closest aides, such commanders as Robert E. Lee, Jeb Stuart, George Meade, and Abner Doubleday emerge as memorable, living men. So does the seventy-year-old Gettysburg resident John Burns, who joined a Union regiment when the rebels angered him by driving away his milk cows, was three times wounded, and emerged from the battle a national hero.
This is eyewitness history at its best.
Genre
History of the Americas, History, Military history
Listen to a sample
"I really hadn't planned to read Witness to Gettysburg…but there it was, so I started reading and the sun was coming over the hill before I could put it down."
"By focusing on the battle of Gettysburg alone, this account not only provides a fascinating picture of the military figures and the tactical forces at work on both sides but also builds up a composite picture of domestic detail that creates a persuasive picture of what civilian life was like and how it was affected by the war."
"Wheeler has collected vivid accounts not only from veterans who wrote about it but from male and female townspeople (and outside observers), and presents this with the narrative skill displayed in Sword Over Richmond. With a sure grasp of strategic nuances, he explains the overall campaign that began in the broadest sense when Lee talked Confederate president Davis into authorizing a second invasion of the North. The climactic battle itself is then described in a you-are-there way that renders this enormously complicated affair understandable to non–Civil War buffs."