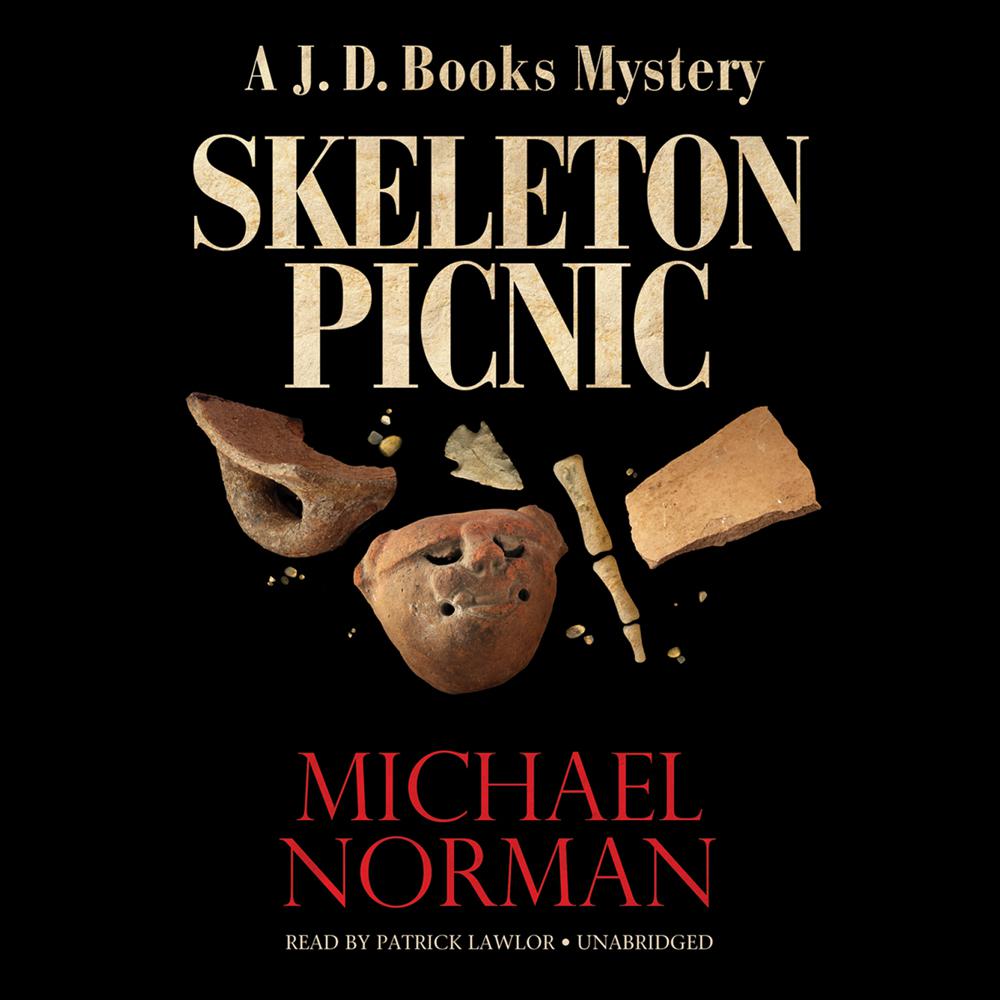 Narrated By: Patrick Lawlor
Duration: 7 hours and 23 minutes
What to expect
Rolly and Abigail Rogers, residents of Kanab, Utah, come from a long line of dedicated pot hunters who scour the desert southwest in search of valuable antiquities. When the couple fails to return from a weekend "skeleton picnic," a pot-hunting trip, along the desolate Arizona Strip, local Sheriff Charley Sutter enlists the help of J. D. Books, law enforcement ranger with the Bureau of Land Management.
When Books searches the missing couple's home for clues about their disappearance, he discovers that the house has been burglarized and a valuable collection of ancient Anasazi and Fremont Indian antiquities has been stolen. Soon a search-and-rescue operation finds the Rogers' truck and trailer at an abandoned campsite near an ancient Anasazi ruin that has been recently excavated. The evidence there leads Books to conclude that Rolly and Abigail were overpowered by a group of assailants.
Sheriff Sutter assigns an attractive young deputy, Beth Tanner, to investigate the burglary of the Rogers' home under the watchful eye of Books. Together they track some of the stolen property to a pawn shop in the nearby town of St. George and, ultimately, to a young Navajo man with a criminal record and a serious drug problem. Keeping this man alive long enough to make him talk, however, proves difficult.
Books and Tanner soon learn of a shadowy group of armed Indian police who patrol vast areas of tribal and federal lands in search of anyone desecrating ancient Native American burial sites. They also discover other unsolved disappearances in the region. Could the disappearance of the Rogers and others be the responsibility of this group?
As Books and Tanner close in on those responsible, Books' own survival skills will be tested when he is unwittingly drawn into a remote part of the Grand Staircase-Escalante National Monument. There he is forced into a deadly game of cat and mouse, in which the hunter becomes the hunted and only one person gets to go home alive.
Genre
Crime and mystery: police procedural, Crime and mystery fiction, Thriller / suspense fiction
Listen to a sample
"Lawlor delivers a dramatic (when called for) and fully voiced performance, using varied tempos…Lawlor provides an enjoyable experience for listeners."
"Returns to the beautiful deserts of southern Utah and the adventurous life of BLM ranger J. D. Books…Norman paints an interesting and entertaining picture of both sides of the law."
"Books is a strong and dedicated hero with just enough flaws to be interesting…Norman deftly illustrates that sometimes desperate people do things against their nature, not realizing how their actions affect the ones who love them…a find addition to Norman's debut."
"A classy police procedural with odd outbreaks of sundry violence and gunfire as our hero slowly uncovers evidence…It's written in a simple and direct form, cutting quickly to the chase and never letting up in the pace until we arrive breathless at the end."
"Atmospheric…Details about pot hunting, such as that it's both illegal and yet a generally accepted practice in many communities, lend interest."