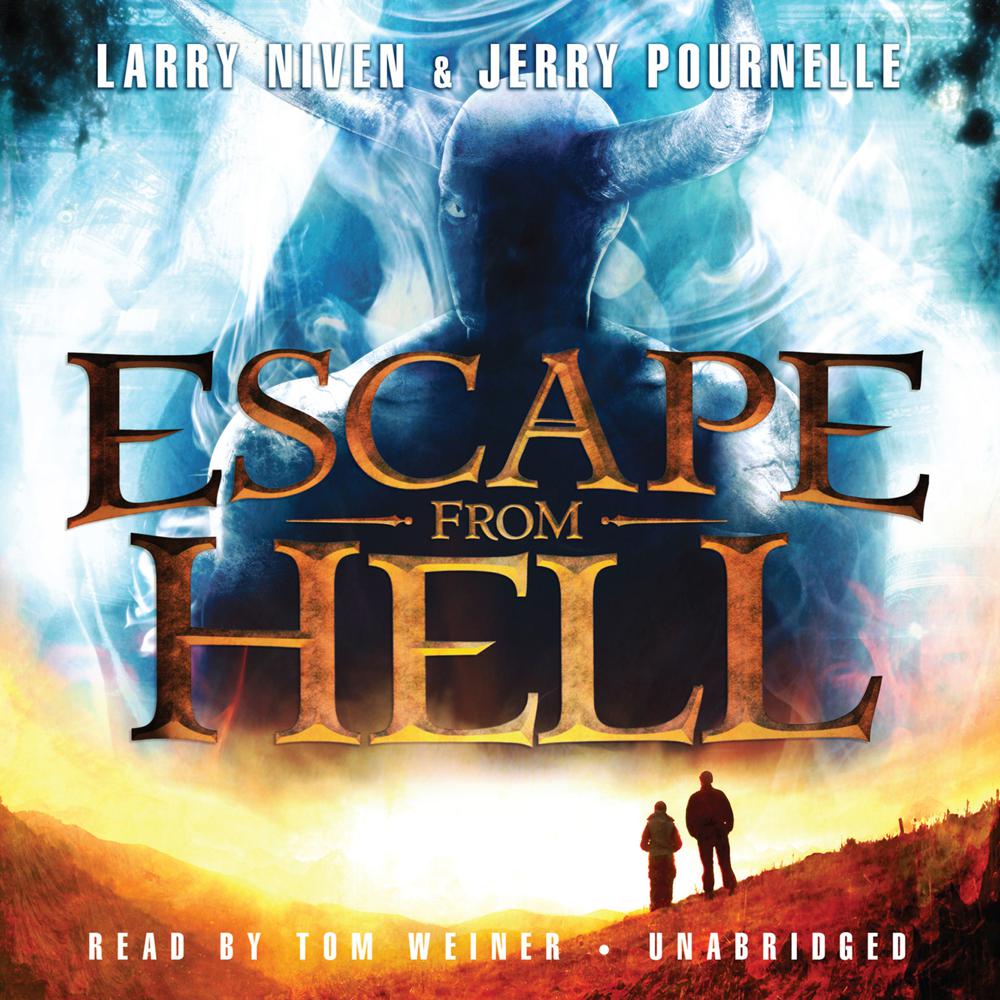 Narrated By: Tom Weiner
Duration: 9 hours and 23 minutes
What to expect
After being thrown out of the window of his luxury apartment, science fiction writerAllen Carpentierwoke to find himself at the gates of Hell. Seeing a greatopportunityfor a book, he attempted to follow Dante'sroad map and trekked through thenine circles of Hell. Led by Benito Mussolini,he encountered countless mental andphysicaltortures.
Allan Carpentier escaped from Hell once, but he remained haunted by what he saw and endured. He has now returned, on a mission to liberate those souls unfairly tortured and confined.
Partnering with the legendary poet and suicide, Sylvia Plath, Carpentier is a modern-day Christ who intends to harrow Hell and free the damned. But now that he's returned to this Dantesque inferno, can he ever again leave?
Escape from Hellis the breathtaking follow-up to Niven and Pournelle's classic science fiction reimagining of Dante'sInferno.
Genre
Science fiction
Listen to a sample
"An iconoclastic, action-packed fantasy thriller from two of the greatest masters of our age."
"A dazzling tour de force."
"A fast, amusing and vivid book, by a writing team noted for intelligence and imagination."
"This well-constructed tale will inspire many readers to seek out the original Divine Comedy."
"[Niven and Pournelle's] collaborative narrative magic is as compelling as ever."