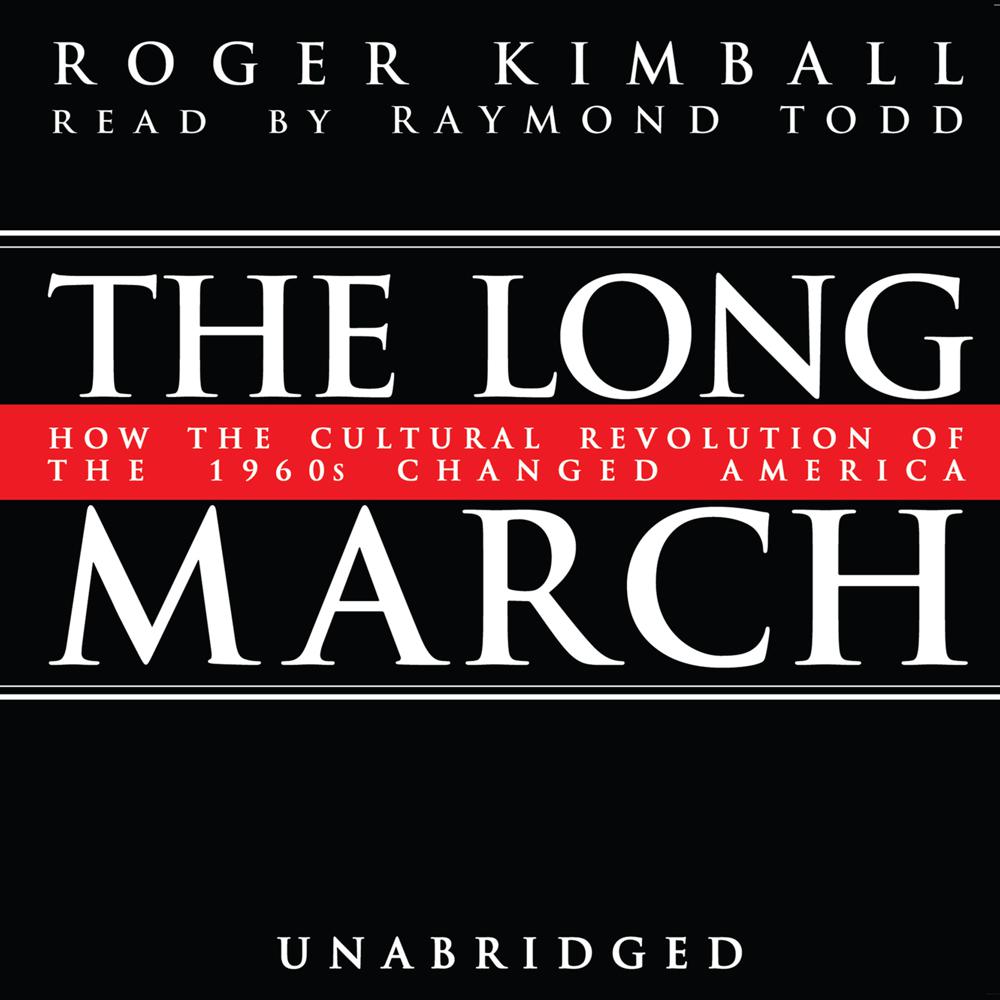 Narrated By: Raymond Todd
Duration: 9 hours and 24 minutes
What to expect
The architects of America's cultural revolution of the 1960s were Beat authors like Allen Ginsberg and Jack Kerouac, and celebrated figures like Norman Mailer, Timothy Leary, Eldridge Cleaver and Susan Sontag. In examining the lives and works of those who spoke for the 1960s, Roger Kimball conceives a series of cautionary tales, an annotated guidebook of wrong turns, dead-ends, and blind alleys.
According to Kimball, the revolutionary assaults on "The System" in the 1960s still define the way we live now, with intellectually debased schools and colleges, morally chaotic sexual relations and family life, and a degraded media and popular culture. While some may think of the 1960s as "the Last Good Time," Kimball paints the decade as a seedbed of excess and moral breakdown
Genre
History, Asian history, Asian history, Revolutions, uprisings, rebellions, Politics and government, Far-left political ideologies and movements, Left-of-centre democratic ideologies, Political science and theory
Listen to a sample
"Terrific…We haven't had a radical analysis like this—ever."
Shuyun effectively dismantles the Maoist legends while remaining inspired by the marchers' courage.
"How deeply rooted are our nation's cultural problems? What is the legacy of the 1960s? Where are America's culture wars going? Few people take these important questions more seriously than Roger Kimball. And few write about them with such clarity and eloquence."
"Roger Kimball delivers a shrewd judgment…Its dissection of the ideas that coalesced into cultural revolution is superb."
"Kimball's diagnosis is so powerful, so rigorous and devastating, that one who reads and reflects on The Long March can hardly be immune to its extraordinarily powerful testimony."
"[Kimball] argues forcefully that the pernicious influence of the 1960s can still be felt…There's a distinctly conservative crankiness to Kimball's writing…yet this inclination can lead to fascinating, if arguable, insights about modern American culture."
"Mr. Kimball clears away the underbrush of false history and shows what actually happened."
"Roger Kimball has produced a searching and comprehensive study that…shows the routinization of exciting ideals, and the power and impotence of ideas."