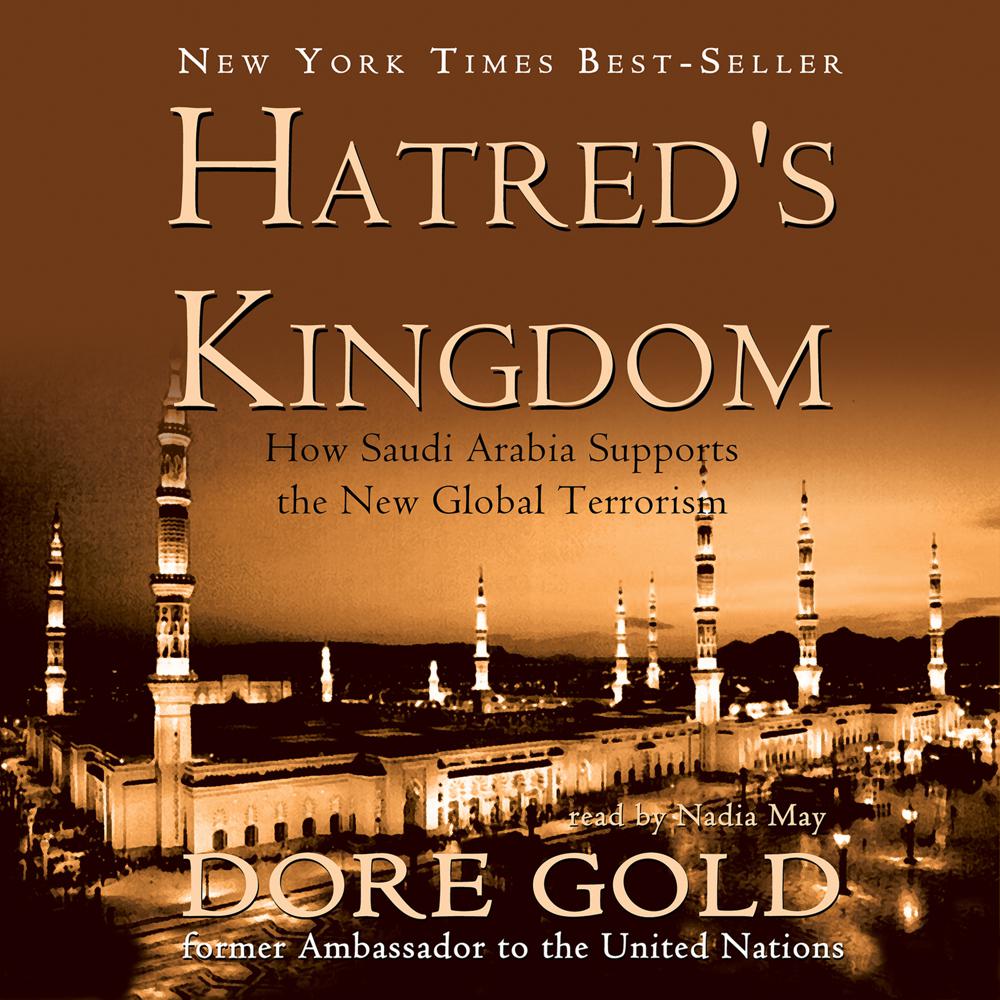 Narrated By: Wanda McCaddon
Duration: 9 hours and 30 minutes
What to expect
In this New York Times bestseller, Middle East expert Dore Gold provides the startling evidence of how Saudi Arabia is not only linked to terror but has in factspawned the current wave of global terrorism. Using previously unpublished documents, Gold, the former Israeli ambassador to the United Nations, exposes how the deeply ingrained hatred that has provoked the new terrorism has its roots in Saudi Arabia's dominant religious creed, a radical Islamic offshoot known as Wahhabism.
Through meticulous research, Dore Gold connects the dots, tapping into his rich knowledge of the history of the Middle East and his years of hands-on diplomatic experience. He also shows what is being overlooked in the current war on terror. As Gold stunningly reveals, unless the United States and its allies change their approach and cast a cold eye on supposed partner Saudi Arabia, the war on terror will not be won. It will be only a matter of time before another Osama bin Laden emerges.
If there is a single book that clearly explains Saudi Arabia, the complexities of the Middle East, and the rise of the new global terrorism in one volume, this is the one.
Genre
Terrorism, armed struggle
Listen to a sample
"If you read one book to understand the roots of al-Qaeda's fury and the hostility to us within the Muslim world, it should be this—Dore Gold's superbly told history of the Wahhabis."
"You won't find the newly published Hatred's Kingdom in any Saudi bookshop, but it is so much in demand among high officials that the government has brought out a reprint of its own."
"Indispensable reading."
"[May] reads with a calm that allows the listener to concentrate on the material, which offers a fascinating, seldom heard perspective on the history and growth of terrorism."
"Hatred's Kingdom is a chilling, and very timely book."