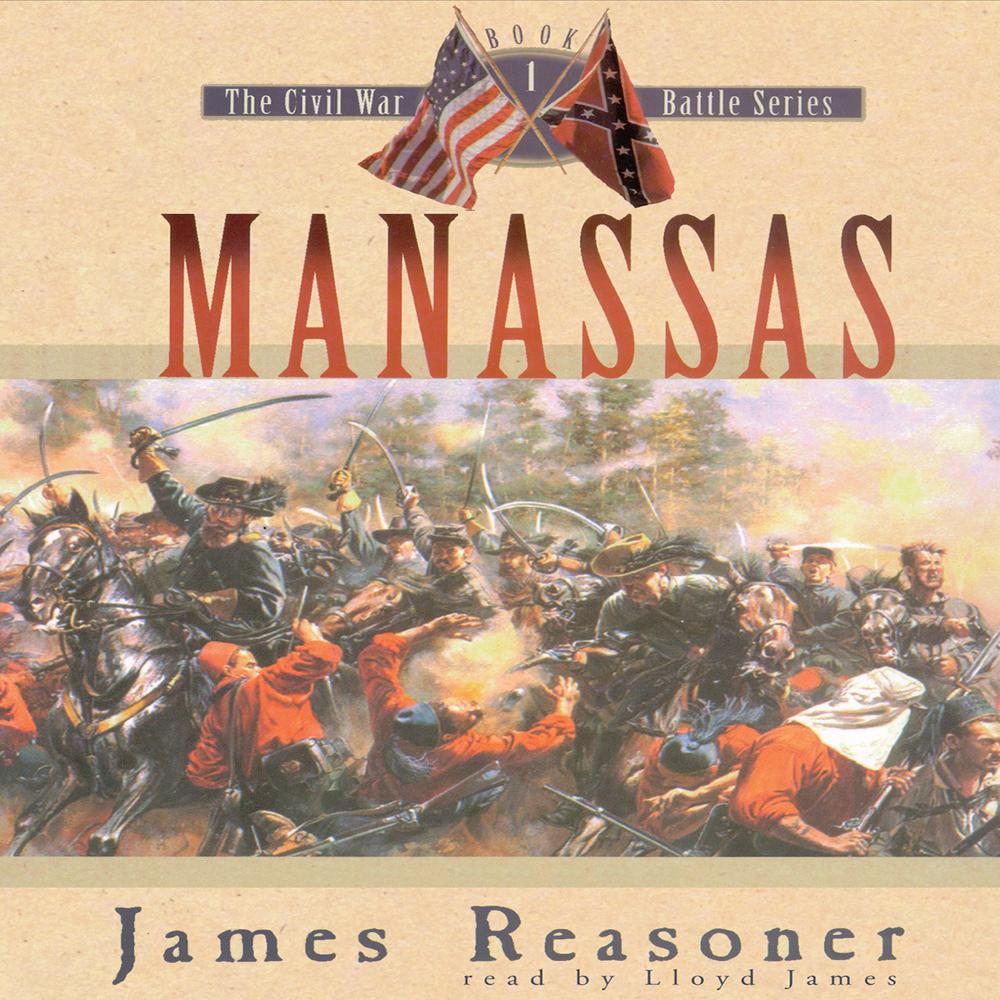 Narrated By: Lloyd James
Duration: 9 hours and 3 minutes
What to expect
Manassas is the first book in Reasoner's ten-volume series spanning the Civil War and describing its effects on one Southern family.
Storm clouds are approaching Culpeper County, Virginia, in early January 1861. The troublesome Fogarty brothers have been raising havoc across the countryside, and when the local lawman, Will Brannon, returns from another futile attempt to track them down, he finds the townspeople abuzz. South Carolina has seceded from the Union, and rumor has it more states will follow, perhaps even Virginia. Will enlists, but so, too, do the Fogartys. All know that men die in battle and that these deaths are never investigated.
As the Brannon brothers answer the call to arms, the family finds itself struggling with dilemmas it never had considered.
Genre
Historical fiction
Listen to a sample
"Reasoner spins a lively, suspenseful yarn."
"[Manassas is] a tremendous Southern war story."
"Fraught with tension, drama, and tantalizing hints of future romance, this vividly rendered family saga will hook fans of meaty historical fiction."
"Manassas is a detailed work of historical fiction written by a gifted author."