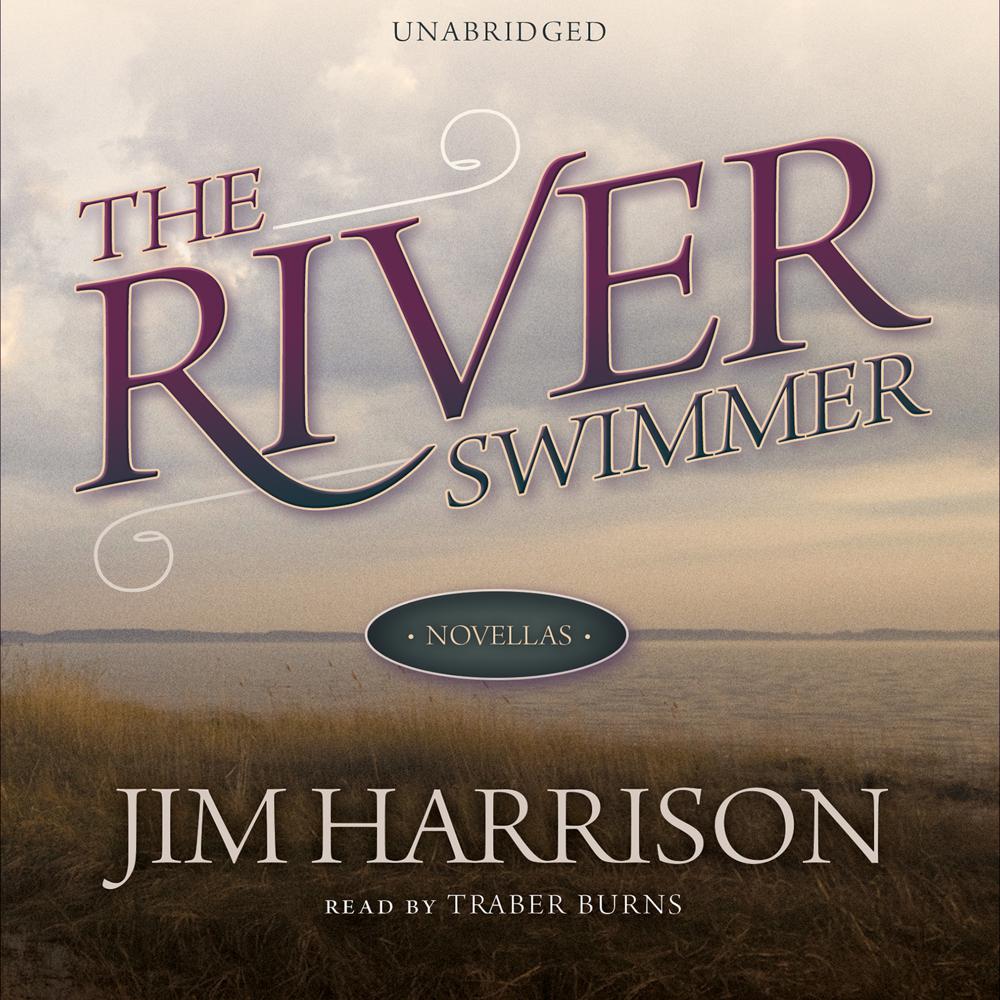 Narrated By: Traber Burns
Duration: 5 hours and 5 minutes
What to expect
Jim Harrison is one of America's most beloved and critically acclaimed authors, and this collection of novellas is Harrison at his most memorable—a brilliant rendering of two men striving to find their way in the world, written with freshness, abundant wit, and profound humanity.
In "The Land of Unlikeness," sixty-year-old art history academic Clive—a failed artist, divorced and grappling with the vagaries of his declining years—reluctantly returns to his family's Michigan farmhouse to visit his aging mother. The return to familiar territory triggers a jolt of renewal—of ardor for his high school love, of his relationship with his estranged daughter, and of his own lost love of painting. In the title story, "The River Swimmer," Harrison ventures into the magical as an Upper Peninsula farm boy is irresistibly drawn to the water as an escape and sees otherworldly creatures there. Faced with the injustice and pressure of coming of age, he takes to the river and follows its siren song all the way across Lake Michigan.
The River Swimmer is a striking portrait of two richly drawn, profoundly human characters and an exceptional reminder of why Jim Harrison is one of the most cherished and important writers at work today.
Genre
Fiction: general and literary, Fiction: general and literary
Listen to a sample
"One of America's great literary treasures, Harrison delivers not one but two works: 'The Land of Unlikeness,' in which a washed-up sixty-year-old academic returns to his Michigan home for renewal, and ['The River Swimmer'], in which an Upper Peninsula farm boy sees ghostly creatures in the waters of the nearby lake. Magic realism à la Harrison?"
"Mr. Harrison's new book, The River Swimmer . . . contains some of the best writing of his career…He is among the most indelible American novelists of the last hundred years…If The River Swimmer is any indication, he remains at the height of his powers."
"The two novellas that constitute Harrison's fine new collection are, as usual, quite different in scope and content… each striking in their own ways, rich and satisfying."
"Though these two novellas feel slight in comparison with the best of the prolific author's novels, the ways in which they complement and contrast with each other attest to his range…Everyday epiphanies from a major author."
"Fans (and others) will delight in the two novellas here, which effectively bookend human life…There's not a misstep in these thoughtful, beautifully crafted stories. Highly recommended."
"Trenchant and visionary…Harrison is a writer of the body, which he celebrates as the ordinary, essential, and wondrous instrument by which we measure the world. Without it, there is no philosophy. And with it, of course, philosophy can be a rocky test…I could feel Jim Harrison grinning…in his glorious novella The River Swimmer."
"You can't escape your true nature, Jim Harrison's two new novellas assert…Here, he's achieved a mood that approximates in modern terms the tranquility of Shakespeare's late romances. The existential uncertainties that always animate Harrison's fiction are not so much resolved as accepted for what they are: the basic fabric of existence, from which we pluck as much happiness as we can."