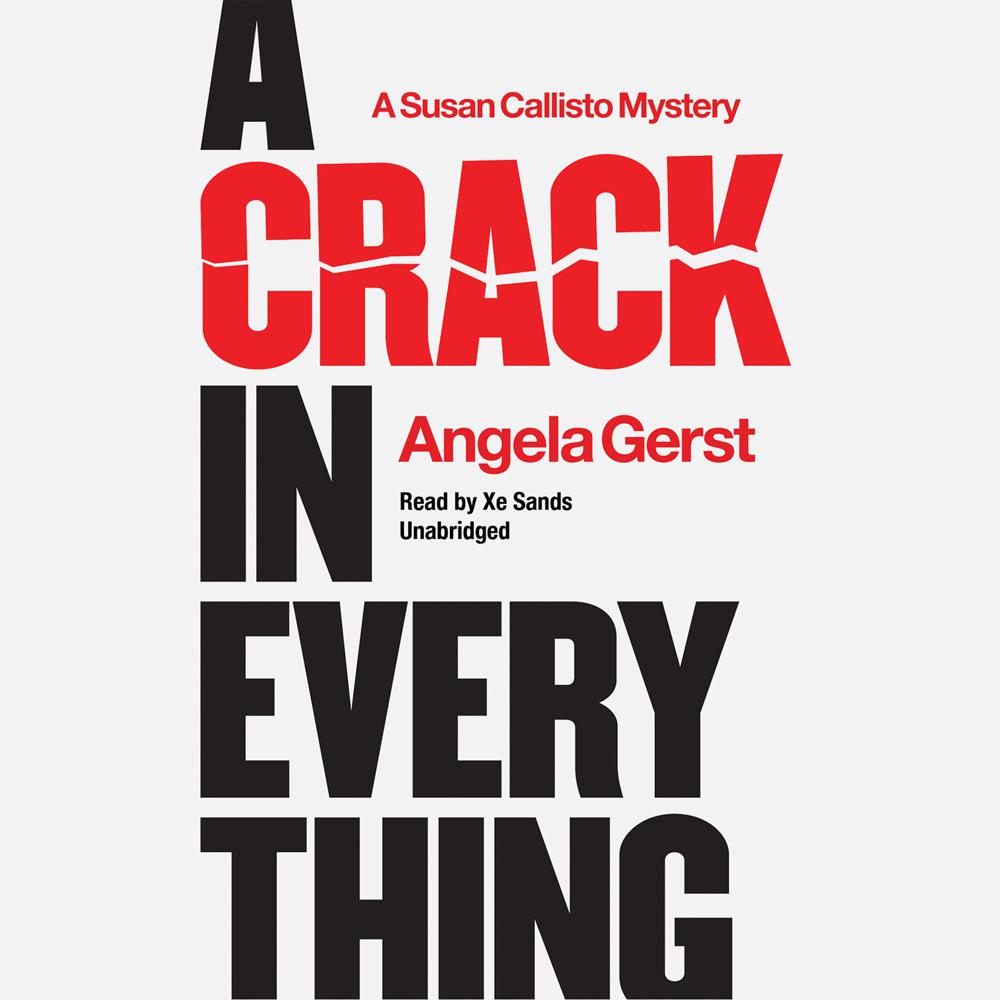 Narrated By: Xe Sands
Duration: 8 hours and 40 minutes
What to expect
Susan Callisto is pushing thirty and taking stock. The man in her life, Massachusetts police lieutenant Michael Benedict, has unaccountably left her without a word of goodbye. Wounded but full of pride, Susan at first wonders why and then shrugs and decides to forget about him. Who needs a moody piece of work like Michael, anyway? Certainly not Susan who, transitioning from lawyer to political consultant, is far too busy to think about love—except on lonely summer nights.
Her consulting firm caters to entry-level candidates, and late in the season, political novice Charles Renfrow begs Susan to help him run for mayor of Telford. But Renfrow is a scientist, not a politician, and his pockets are far too deep. Susan is tempted—Renfrow knows how to seduce—but her suspicions, if not her libido, are aroused. When a friend insists that Renfrow's biotech company is dumping deadly toxic waste, Susan decides to find out the truth before committing herself.
Instead of the truth, she finds a corpse, Renfrow's gorgeous assistant, Torie Moran. The murder weapon is a microtome blade, razor sharp and accessible to anyone at Renfrow's lab. After Torie's murder, violence shadows Susan and people close to her. She is attacked in her driveway. An elderly client is beaten and left for dead. The young daughter of a client is abducted on her way to camp. All are the sticky strands of a web with her name on it, Susan fears. Then Renfrow himself turns up dead. Could he have been the master of all of this?
The murders bring Michael Benedict back into Susan's life, and when another of her clients is charged, she elbows her way into Michael's investigation. Working on parallel tracks, Michael explores mountains while Susan unearths a truth about little Delia Baird. In the nick of time, Susan rescues Delia from the person she now reckons has killed Renfrow and his assistant. But she's only half right. Susan must confront the real killer—and try to escape with her life.
Genre
Crime and mystery fiction, Crime and mystery: women sleuths, Thriller / suspense fiction, Crime and mystery fiction
Listen to a sample
"Welcome to Angela Gerst, who makes an impressive debut with A Crack in Everything. Her heroine, Susan Callisto, gets more than she bargained for when her client's beautiful young assistant turns up dead, and Callisto follows the trail like a pro as it leads to the killer—and to a man she once loved."
"A street-smart, Italian-flavored, Boston-area debut mystery novel: Gerst knows her turf, and renders it entertainingly."
"Murder stalks the polls in A Crack in Everything, a dazzling debut by a sure-handed and gifted writer who takes you on a wild ride through Massachusetts towns peopled by characters who leap to life on the page. With an abundance of wit and humor and intelligence through the roof, Angela Gerst introduces the freshest, most dynamic accidental sleuth to come along in years—Susan Callisto, political consultant. Susan's candidates will do anything to win. There's poetry in Susan's soul, voter surveys in her hobo bag and a Swiss Army corkscrew in her pocket. She needs all three to eke out a perilous survival in this page-turner that readers will want to slow down and savor."
"Susan Callisto, a Waltham, Massachusetts, lawyer turned political consultant, finds that choosing clients can be deadly serious in Gerst's tightly constructed debut…The plot unfolds like a set of Russian nesting dolls with each solution hiding yet another surprising development and each testing Callisto's resolve and resilience."
"Gerst gets good mileage out of her political roots, but it's her finely honed plot that seals the deal. Here's hoping she runs for another term."
"As Susan Callisto, observer extraordinaire, led me through the unexpected twists and turns of this fresh, riveting mystery, I fell into step with her droll outlook, her savvy love of food, cars, plants, and of most of the people in her life. By the end of the book, Susan was my new best friend and I can't wait to hang out with her again."
"Gerst introduces the reader to Susan Callisto, a charming sleuth, who provides us with a welcome fresh voice and an insider's view into the world of political consultants, intrigue, and murder."
"Gerst does a fine job with plot maneuvers, bringing in an exciting twist at the end. A promising new series."