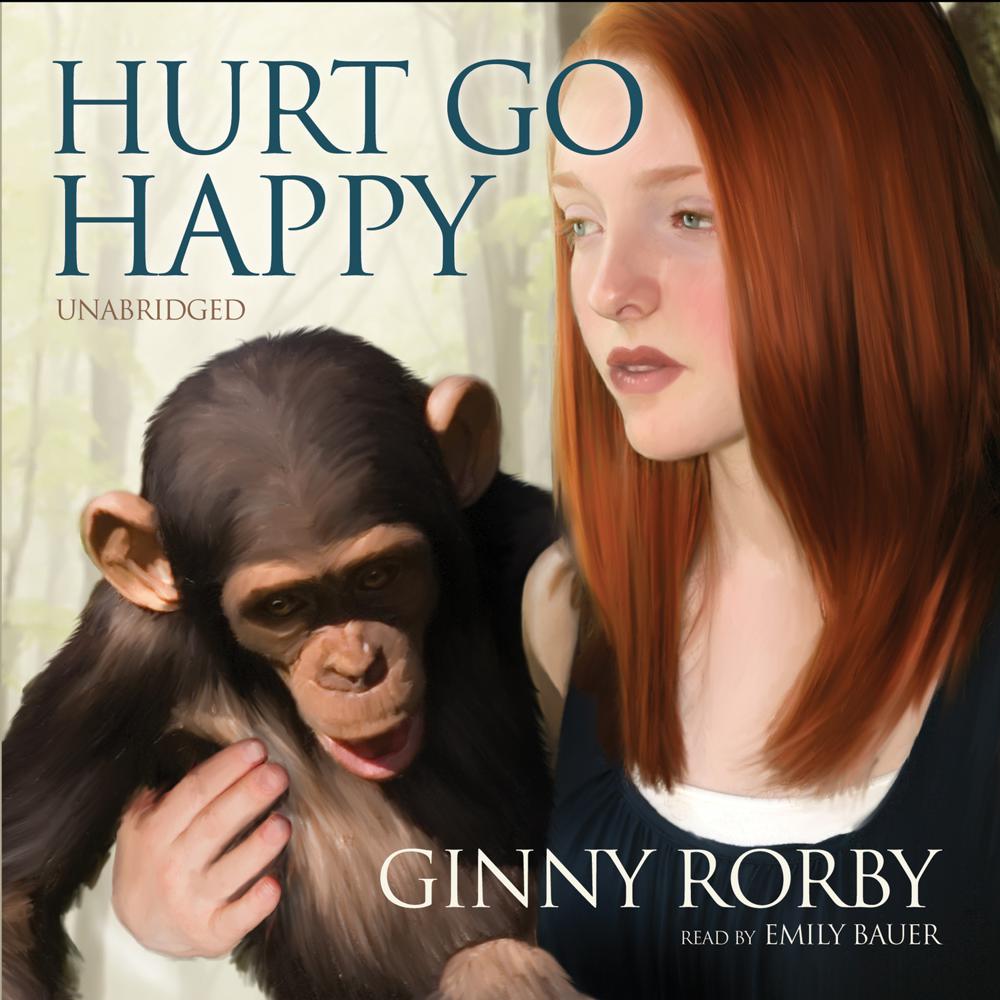 Narrated By: Emily Bauer
Duration: 7 hours and 34 minutes
What to expect
Thirteen-year-old Joey Willis is used to being left out of conversations. Though she's been deaf since the age of six, Joey's mother has never allowed her to learn sign language. She strains to read the lips of those around her but often fails.
Everything changes when Joey meets Dr. Charles Mansell and his baby chimpanzee, Sukari. Her new friends use sign language to communicate, and Joey secretly begins learning to sign. Spending time with Charlie and Sukari, Joey has never been happier. She even starts making friends at school for the first time. But as Joey's world blooms with possibilities, Charlie and Sukari's choices begin to narrow—until Sukari's very survival is in doubt.
Inspired by the true story of Lucy Temerlin, a chimpanzee raised as a human child, and the culmination of ten years of research, Hurt Go Happy is the heartbreaking but ultimately uplifting story of one girl's determination to save the life of a fellow creature-one who shares ninety-eight percent of our DNA and the ability to communicate her pain.
Genre
Children's / Teenage fiction: General fiction
Listen to a sample
"This unusual and emotional story will intrigue animal lovers and those looking for a gripping family drama. The characters are well-crafted…The novel is beautifully written and believable."
"Has the potential to be a classic animal story with wide appeal…Rorby successfully gets to the core of a moving animal-human relationship; she conveys how sign language can liberate those unable to speak or hear."
"The writing shines when Rorby focuses on what is obviously her true passion: Sukari and the fate of chimpanzees like her."