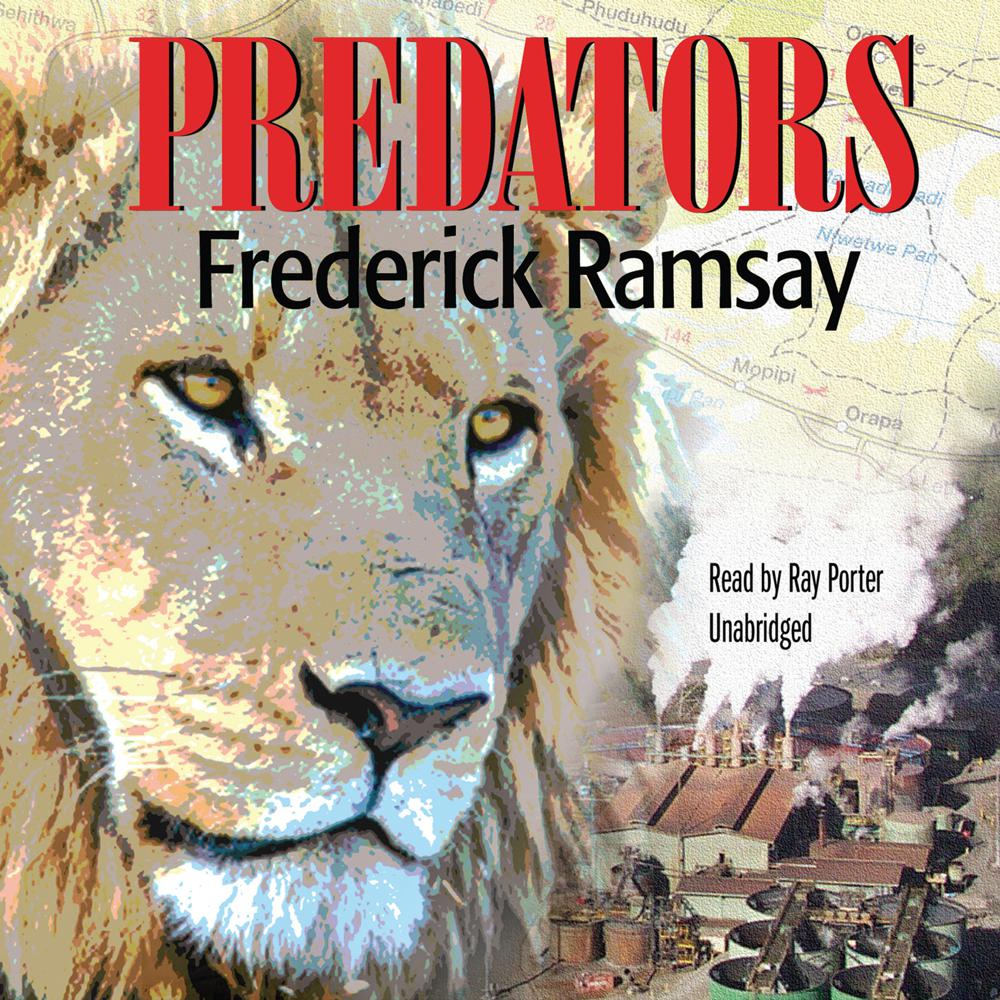 Narrated By: Ray Porter
Duration: 8 hours and 30 minutes
What to expect
Sekoa is a male lion who shares with humans the misfortune of being a bearer of the HIV/AIDS virus. He has lost his place as the alpha male in his pride, and now, weakened by disease and harassed by hyenas, he seeks only a place to die in peace.
Leo Painter, the CEO of a large development firm, has traveled to Botswana to consult with the government about accessing their extractable resources. Pursued by his own "hyenas," Painter wishes only to find a last resting place where he can further his dream: to build a resort-casino on Botswana's Chobe River.
When Leo and Sekoa's paths cross with tragic consequences, the police, a plucky woman game warden, and myriad local authorities, hoteliers, and tribesmen vie over what happened and to whom.
Genre
Crime and mystery fiction
Listen to a sample
"Ramsay's clever stand-alone shows the ruthlessness of the business and the animal worlds without resorting to gimmickry…Ramsay matches keen characterizations with an obvious affection for Botswana."
"A bit rougher-edged than Alexander McCall Smith's genteel No. 1 Ladies' Detective Agency series, this mystery will still attract his fans and those who like Michael Stanley's Detective Kubu series."
"Ray Porter's clear, bold voice works well for the various American characters whose distinct personalities radiate arrogance, superficiality, greed, and duplicity. His intonation and inflection capably differentiate the various characters while managing to capture the treacherous nature of most of them. He is also adept with the soft, melodic African accents…An enjoyable diversion."