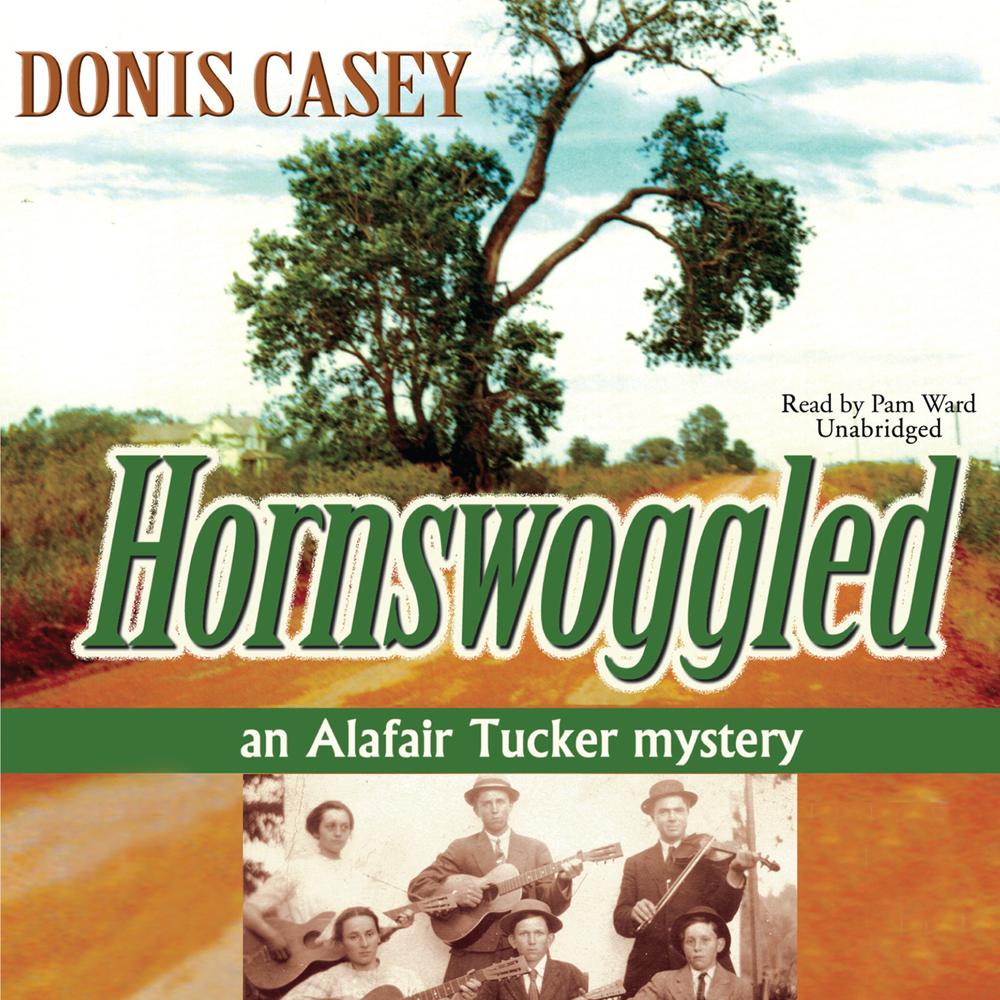 Narrated By: Pam Ward
Duration: 8 hours and 48 minutes
What to expect
It's the spring of 1913, and love is in bloom for Alice Tucker. Alice's new beau, Walter Kelley, is handsome and wealthy. Everyone in Boynton, Oklahoma likes him, except Alice's mother, Alafair. She sees that Walter has a weakness for the ladies—and they for him. Moreover, Walter's late wife Louise was murdered and the murderer has not been caught. Walter had an alibi, so the sheriff has cleared him of the crime, but Alafair is not so sure that he wasn't involved in some way.
Alafair sets out to prove to the headstrong Alice that Walter is no paragon. You can bet Alice will have something to say about that. As she searches for the truth behind the death of Louise Kelley, Alafair uncovers such a tangle of deceit and misdirection that she begins to think that the whole town has been downright hornswoggled.
Genre
Crime and mystery: women sleuths, Historical crime and mysteries
Listen to a sample
"Family politics and involvements blend with a satisfying tangle of lies and subterfuge that lend complexity and vivid action to Hornswoggled."
"Author Donis Casey has featured her unusual, crime-solver heroine Alafair Tucker in two novels, now, and with Hornswoggled…we can only be glad to see her back...In a little town where eveyone knows everything—there are many secrets no one seems to know.
Alafair Tucker is a remarkable woman much too smart and energetic to be confined to a woman's place in a small rural town. 
"Dialogue rich with Midwestern speech patterns and a consistent, unobtrusive narrative voice lift this small-town historical, which should particularly appeal to Margaret Maron fans."
"The book provides an entertaining way for teens to appreciate the richness of life in this time and place. The idioms and local color are delightful, and the characters are real enough for readers to fear for their safety."