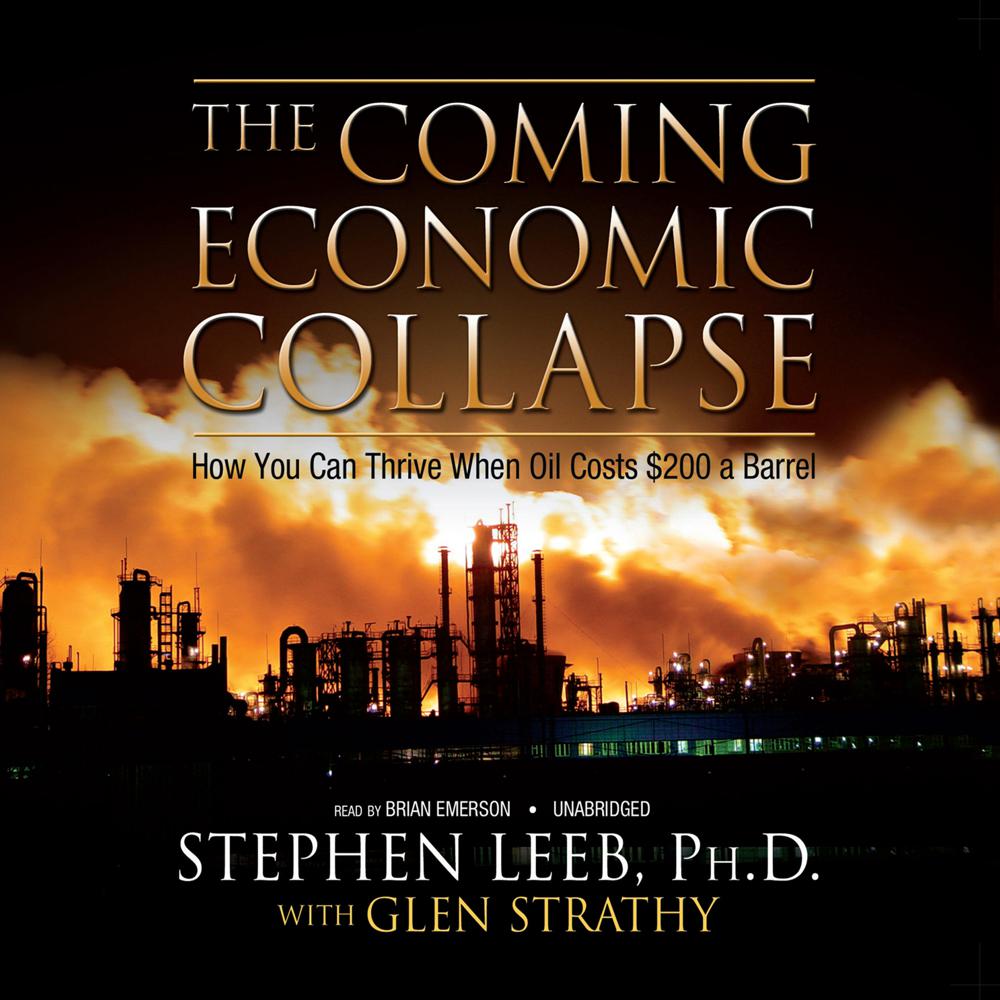 Narrated By: Brian Emerson
Duration: 7 hours and 19 minutes
What to expect
When Dr. Stephen Leeb speaks, smart investors take heed. In his previous books, Dr. Leeb predicted the great bull market of the 1990s and the collapse of technology shares in the new millennium. Now, in The Coming Economic Collapse, Dr. Leeb shows that the US economy is standing on the brink of the biggest crisis in history. As the fast-growing economies of China and India push global demand for oil beyond production capacity, Americans will experience a permanent energy shortfall far worse than the one in the 1970s. The result will be severe financial hardship for most people, and once in a lifetime opportunities for investors to become incredibly rich. This is an urgent call-to-arms to avert an all-but-certain catastrophe and a survival kit for an era that offers us only two financial choices: poverty or wealth.
Genre
Economic forecasting, Economics of specific sectors, Economic geography
Listen to a sample
"Leeb spins advice that can survive the siege."
"Brilliantly and superbly written. Truly impressive...Cannily guides investors faced with the prospect of an alarming, all-too-likely scenario."
"Brazen, brilliant...and a little bit frightening. Provocative and prophetic, this is one on the most important books I've read in years. Those who heed its strategies will be richly rewarded."
"A blockbuster. A powerful warning coupled with well-documented advice."