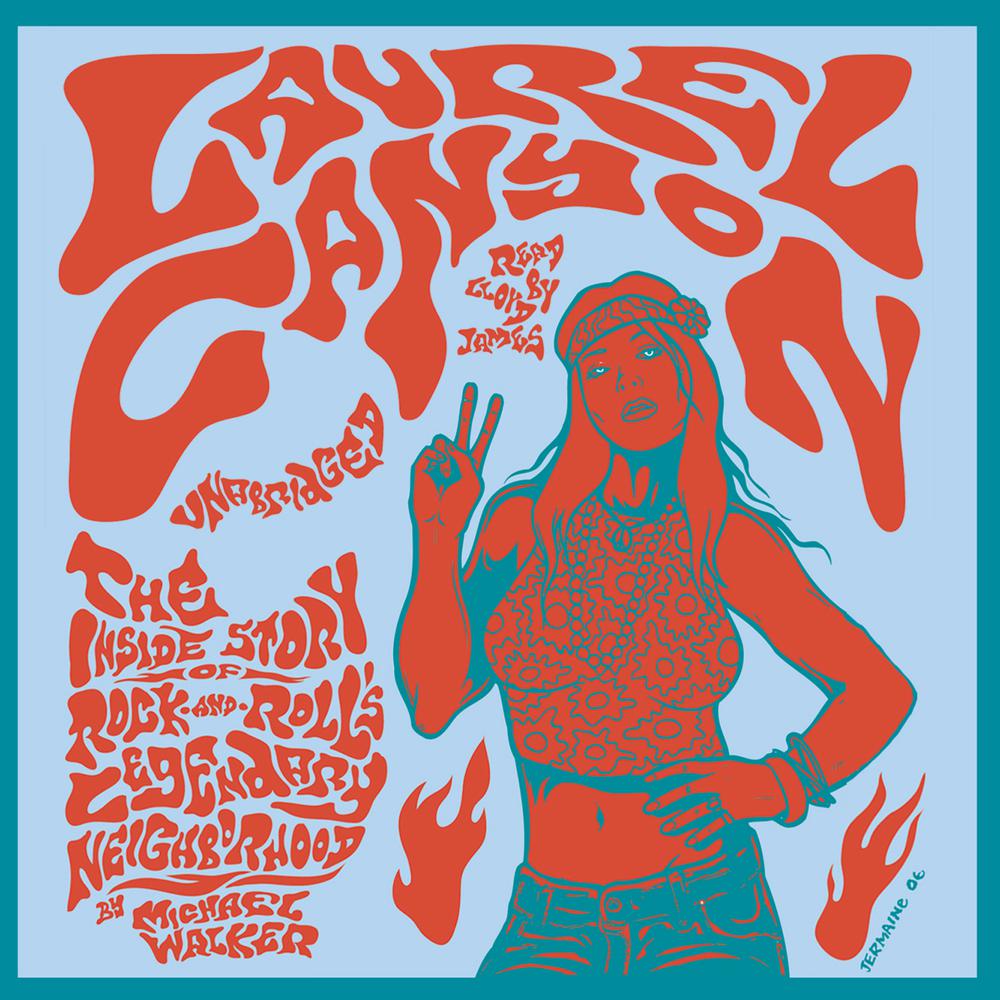 Narrated By: Lloyd James
Duration: 8 hours and 25 minutes
What to expect
Laurel Canyon was the neighborhood perched above the clubs and record companies of Sunset Strip where Joni Mitchell, Jim Morrison, Graham Nash, Cass Elliot, Carole King, Don Henley, and Peter Tork, just to name a few, lived and collaborated to make an indelible mark on our music and our culture. Starting with The Byrds in 1965, these musicians began combining the effusive harmonies of folk music with the sounds of the British rock invasion. From their song craft was born the singer-songwriter movement and a new style of American pop that thrives on.
This is not only a history of an important period in rock music but also the story of what happened to the peace and love philosophy of the sixties, as hard drugs and easy sex began to take their toll and the gruesome Wonderland murders signaled the end of the era.
Listen to Lysa William's interview of the author, Michael Walker!
Learn more about Laurel Canyon at www.laurelcanyonthebook.com
Genre
Popular music, Traditional and folk music, History of music, Music reviews and criticism, Popular culture, Popular music
Listen to a sample
"Laurel Canyon is hilarious and true and bittersweet. Michael Walker catches the mood in the air, and gets it right...The interviews are wonderful...It's a beautifully written document of that time and place when the personalities were as big as those stony dreams that fueled some of the greatest masterpieces in rock."
"This production should appeal to any reader eager to study artistic flashpoints and to understand how artistic breakthroughs—whether the unique harmonies of the Mamas and the Papas or the dissonant chord progressions of Frank Zappa—are sometimes grounded in multigenerational influences."
"Pop culture journalist Walker has written a fascinating study of the Los Angeles neighborhood in which he lives and its relationship to developments in American popular music in the late 1960s and early 1970s. Highly recommended."
"Walker's chronicle…packs a lot of punch in audio. James' modulated, occasionally reedy delivery enhances the ironic text in a manner worthy of the rock demigods the book limns. An excellent presentation of this bracing evocation of a storied time and place in pop-music history."