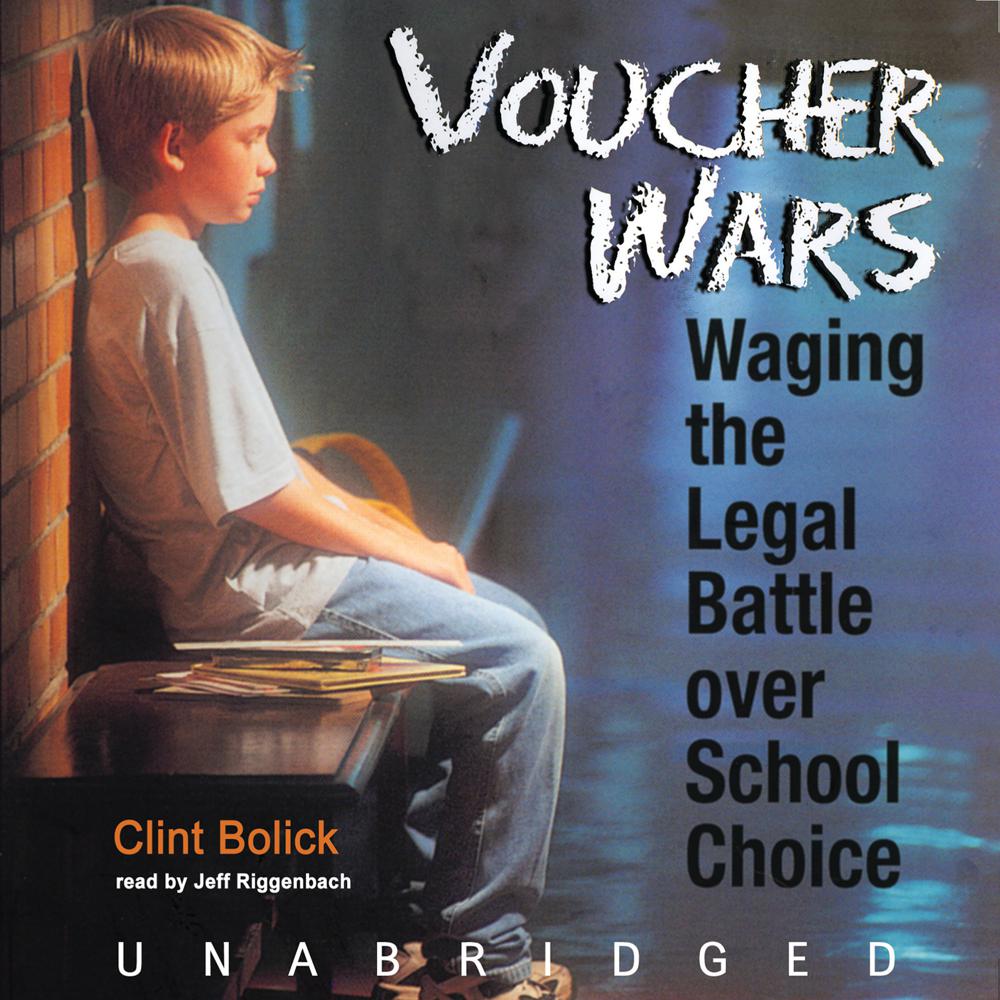 Narrated By: Jeff Riggenbach
Duration: 9 hours and 44 minutes
What to expect
In June 2002, the US Supreme Court's ruling in Zelman v. Simmons-Harris opened the door to school choice. In Voucher Wars: Waging the Legal Battle over School Choice, Clint Bolick recounts the dramatic twelve-year struggle to finally give families a choice in education. As the central figure in the legal battle over school choice, Bolick tells the story from the inside. As he and his colleagues triumphed in spite of the enormous power held by the opponents of school choice, Bolick could rightly be called the David that slew the education Goliath.
Because of the untiring work of Clint Bolick, the man who began and nourished the legal battle for school choice, underprivileged children now have an opportunity for a better education.
Genre
Education, History, Administrative jurisdiction and public administration, Politics and government
Listen to a sample
"No one knows this legal battle better than Clint, and his successes are victories for both our education system and our children."
"Clint Bolick is the new Thurgood Marshall. Marshall litigated the end of legal apartheid, Bolick the demolition of educational townships."
"Clint makes clear how high the stakes are for the youngsters in low-income families condemned to failing government schools and how much their parents are willing to sacrifice to rescue them. A true human interest tale."
"Clint Bolick confounds his liberal critics because he is something that is not supposed to exist on the Right: an idealist.