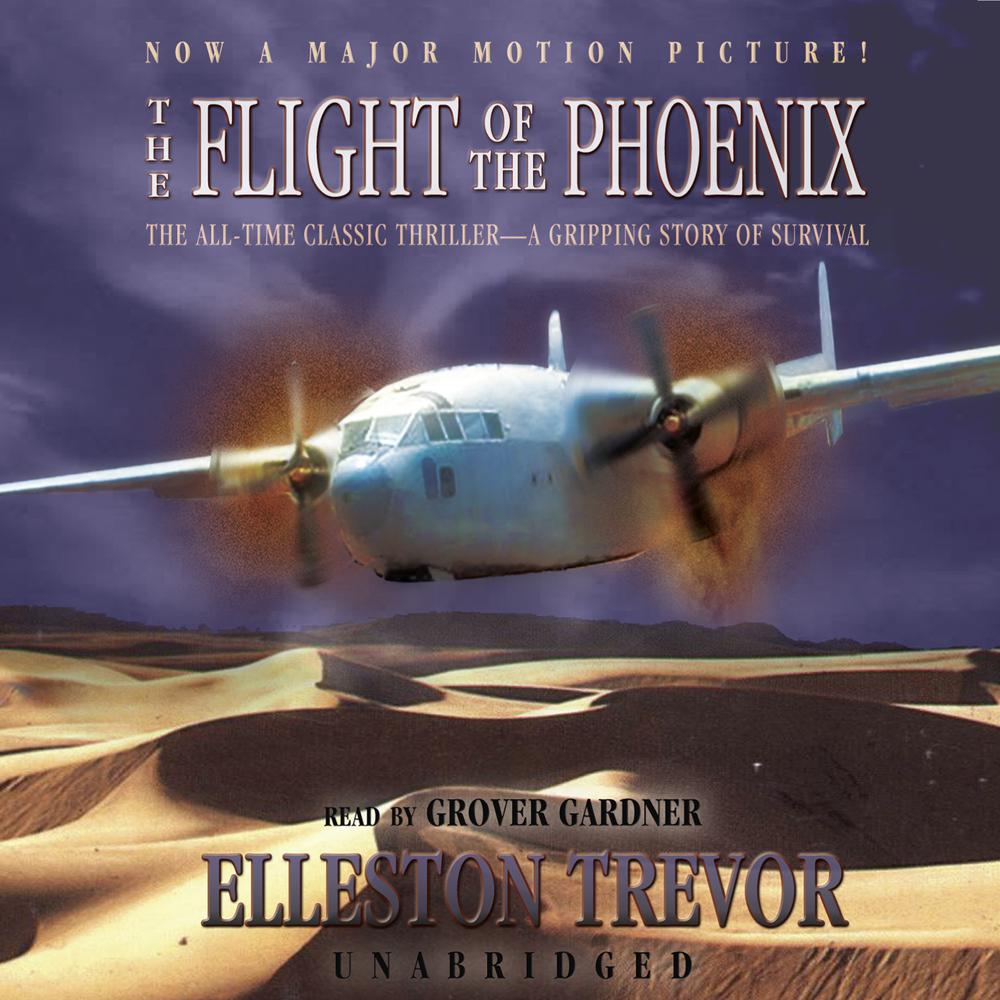 Narrated By: Grover Gardner
Duration: 6 hours and 56 minutes
What to expect
They are twelve men who shouldn't be alive. They have survived the sudden blinding sandstorm that crippled their air freighter; survived a desperate crash landing in the Sahara of Central Libya; survived to face the slow, dry, agonizing death of the desert, for no rescue plans will seek their unscheduled flight. Twelve men with one hope: to build a new plane from the wreckage of their Skytruck and make a flight out of hell, two hundred miles to the nearest oasis.
Only one man could build such a plane: Stringer, the brilliant and obsessed engineer. Only one man could fly it: Towns, the arrogant and tormented pilot. Both had been aboard the Skytruck, but both are mortal enemies whose consuming hatred for each other is a danger greater than the desert itself.
This tale is so riveting it has inspired two major motion pictures—the unforgettable 1965 film starring Jimmy Stewart and the 2004 film starring Dennis Quaid.
Genre
Adventure fiction, Thriller / suspense fiction
Listen to a sample