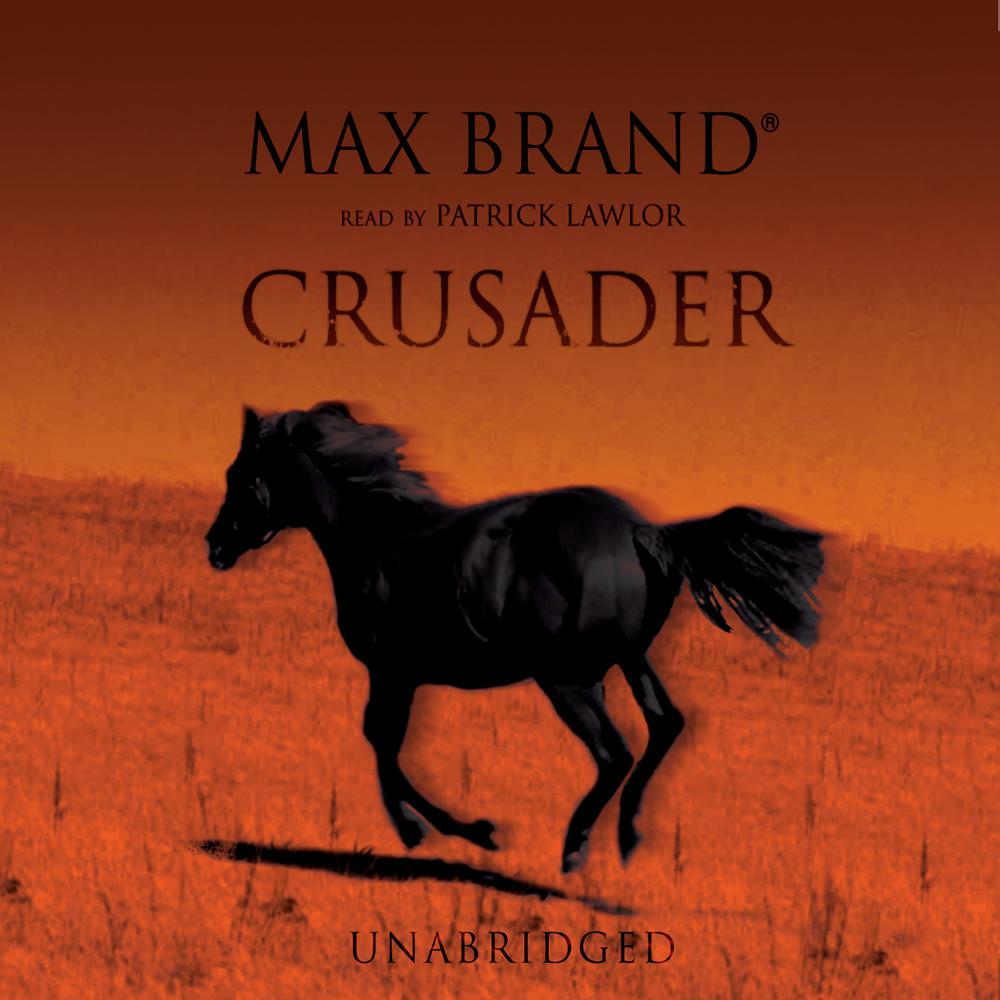 Narrated By: Patrick Lawlor
Duration: 8 hours and 4 minutes
What to expect
Harry Camden came out of the wilderness unwillingly, attracted by a girl being used as bait. Sparrow Roberts, a fight manager, used this young lady to lure Harry into his own sphere, for he knew that Camden had a truly devastating punch.
But fighting wasn't what Harry really wanted. Unimpressed by the blandishments of civilization, he drifted into a life of drunkenness and crime, culminating in the theft of the great stallion Crusader, a horse that no one but Camden could ride.
Crusader is an imperishable story of adventure, conflict, and human achievement, a thrilling narrative of a legend of the American West in the making.
Genre
Adventure fiction: Westerns
Listen to a sample
"[An] enthralling western written in the spirit of the times and the genre—a 'must' for all Max Brand fans!"
"Max Brand is the Shakespeare of the Western Range."
"Brand practices his art to something like perfection."
"The name Max Brand is synonymous with Western novels."
"[Brand] is one of the top three western novelists of all time."