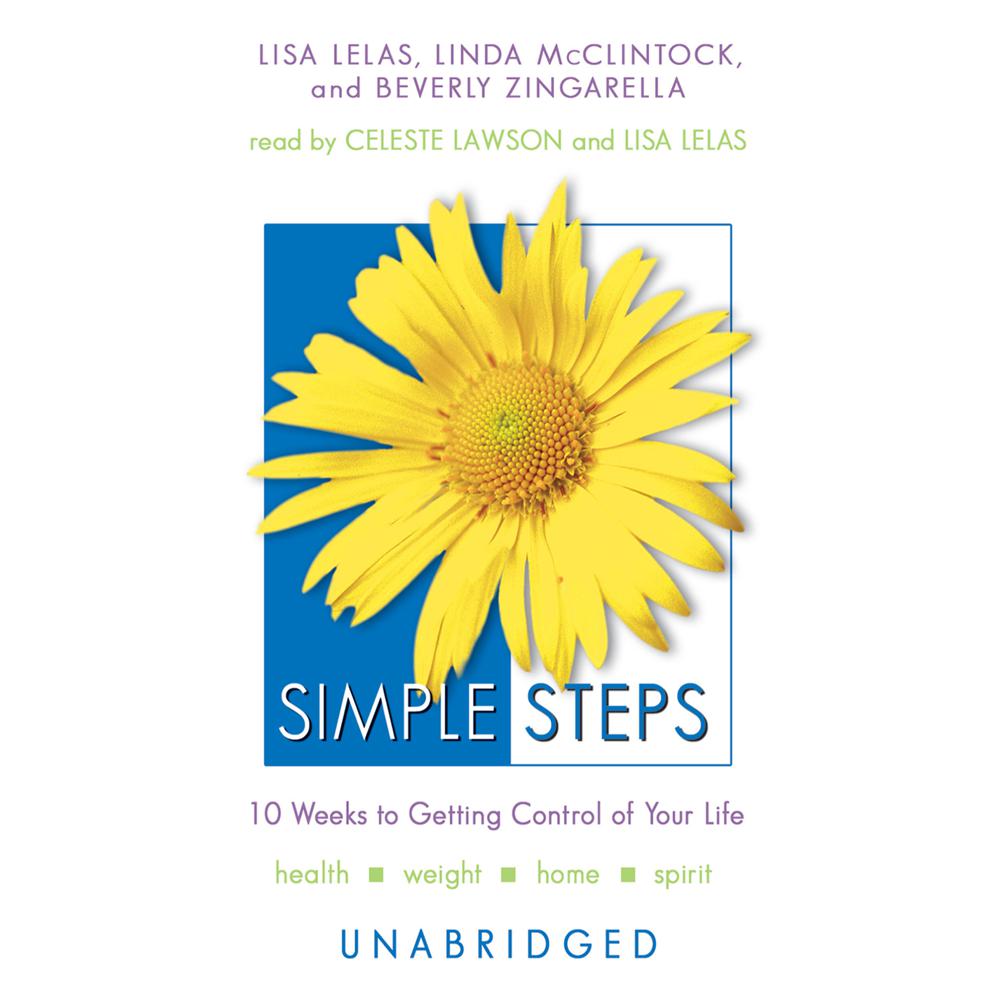 Narrated By: Lisa Lelas, Celeste Lawson
Duration: 6 hours and 46 minutes
What to expect
Breathe easier. Live happier. All it takes is a few simple steps each week.
If you're like most women, you have more worries, wishes, and chores than you can keep track of. You may crave a sense of order and control but have no idea how to attain it and thus find yourself coping with a thousand daily details.
Now the women who established the popular Simple Steps program tell you how to soothe your soul and simplify your life in just ten weeks. Each week, learn a new simple step for addressing the key areas in your life: your weight, your health, your living space, and your spirit.
–Live clutter free by learning quick ways to defeat that pile of bills, and master kitchen disorder one drawer at a time.
–Find out how basic habits—from using the right moisturizer to saving $2 a day—can renew your spirit.
–Attain the body you always wanted with simple tricks like avoiding the kitchen after hours and discovering the benefits of herbs and spices.
–Learn how easy it is to make room for fitness in your day by using new techniques such as isometrics and kitchen dancing.
With easy, empowering steps to help you take control, Simple Steps is the perfect tool for cultivating the life you've always wanted.
Genre
Advice on careers and achieving success, Popular medicine and health, Exercise and workouts, Diets and dieting, nutrition, Self-help, personal development and practical advice
Listen to a sample