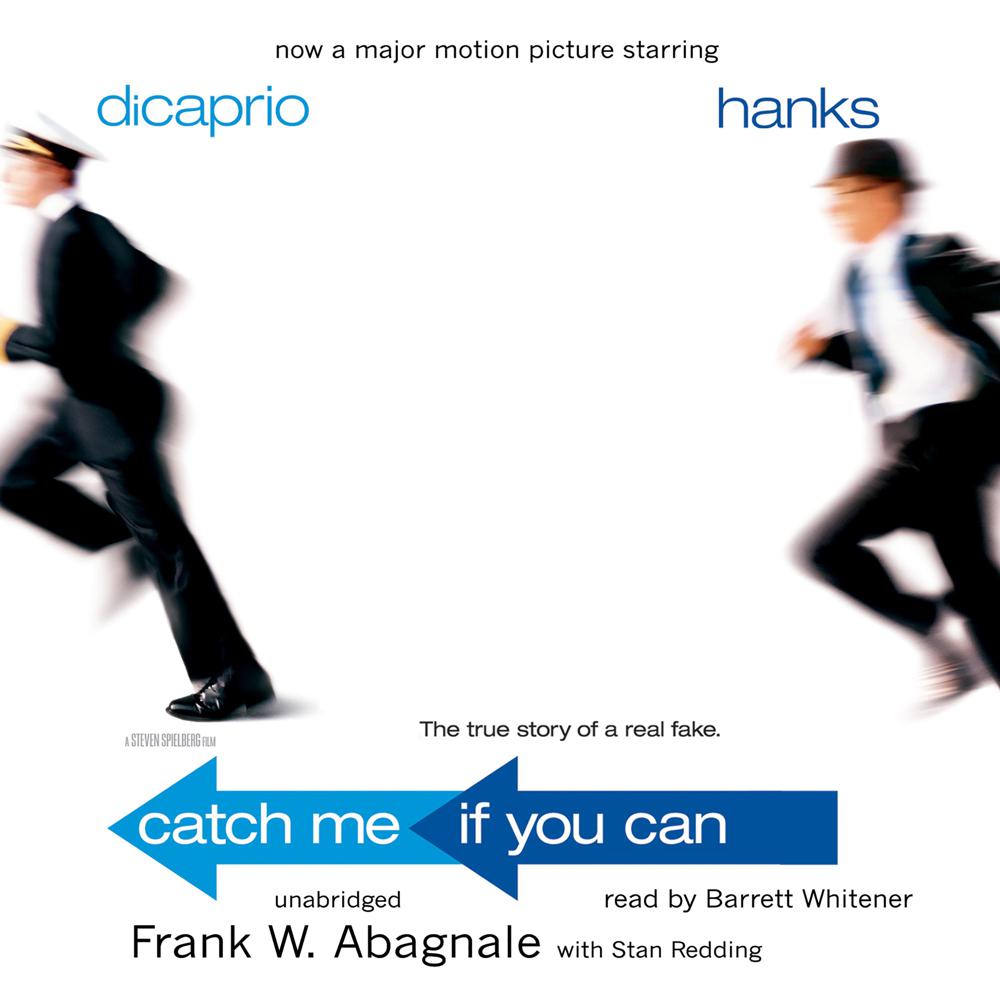 Narrated By: Barrett Whitener
Duration: 8 hours and 30 minutes
What to expect
Catch Me If You Can is the true story of Frank W. Abagnale—alias Frank Williams, Robert Conrad, Frank Adams, and Robert Monjo—one of the most daring con men, forgers, imposters, and escape artists in history. In his brief but notorious criminal career, Abagnale donned a pilot's uniform and copiloted a Pan Am jet, masqueraded as the supervising resident of a hospital, practiced law without a license, passed himself off as a sociology professor, and cashed over $2.5 million in forged checks—all before he was twenty-one. Abagnale lived a sumptuous life on the lam—until the law caught up with him.
Now recognized as the nation's leading authority on financial foul play, Abagnale is a charming rogue whose hilarious, stranger-than-fiction international escapades and ingenious escapes make Catch Me If You Can an irresistible tale of deceit.
Genre
Biography: general, True crime, Memoirs, True crime, Popular beliefs and controversial knowledge, True crime, Corporate crime / white-collar crime
Listen to a sample
"Barrett Whitener's flawless reading uses all the right emotions and inflections to bring this international criminal to life. Most impressive is how Whitener leaves listeners rooting for Abagnale, whether he is avoiding arrest or escaping from an airplane or prison. Winner of the AudioFile Earphones Award.
"Although Abagnale is egotistical and unrepentant, he actually comes across as likeable. He's abetted in this by Whitener, who has a pleasing guy-next-door kind of voice and delivery."
"Frank Abagnale [is] a maestro of the flim-flam trade…The book's ultimate rush is how complicit Abagnale makes you in his sin. You're rooting for a man who would no sooner look at you than see your face as a giant lollipop with the word 'sucker' printed on it. And why not? After all, these days, a criminal this good is hard to find."
"If there were a forgery hall of fame, Frank Abagnale would have his own wing."
"Irresistable!…touches that current of larceny that lies within all of us."
"[A] racy and rollicking read."
"[An] extraordinarily informative (and strangely exhilarating) memoir."
"Whatever the reader may think of his crimes, the reader will wind up chortling with and cheering along the criminal."
"A book that captivates from the first page to the last."
"Whitener superbly captures the self-serving con artist who never shows contrition for his acts."
"Zingingly told…Richly detailed and winning as the devil."