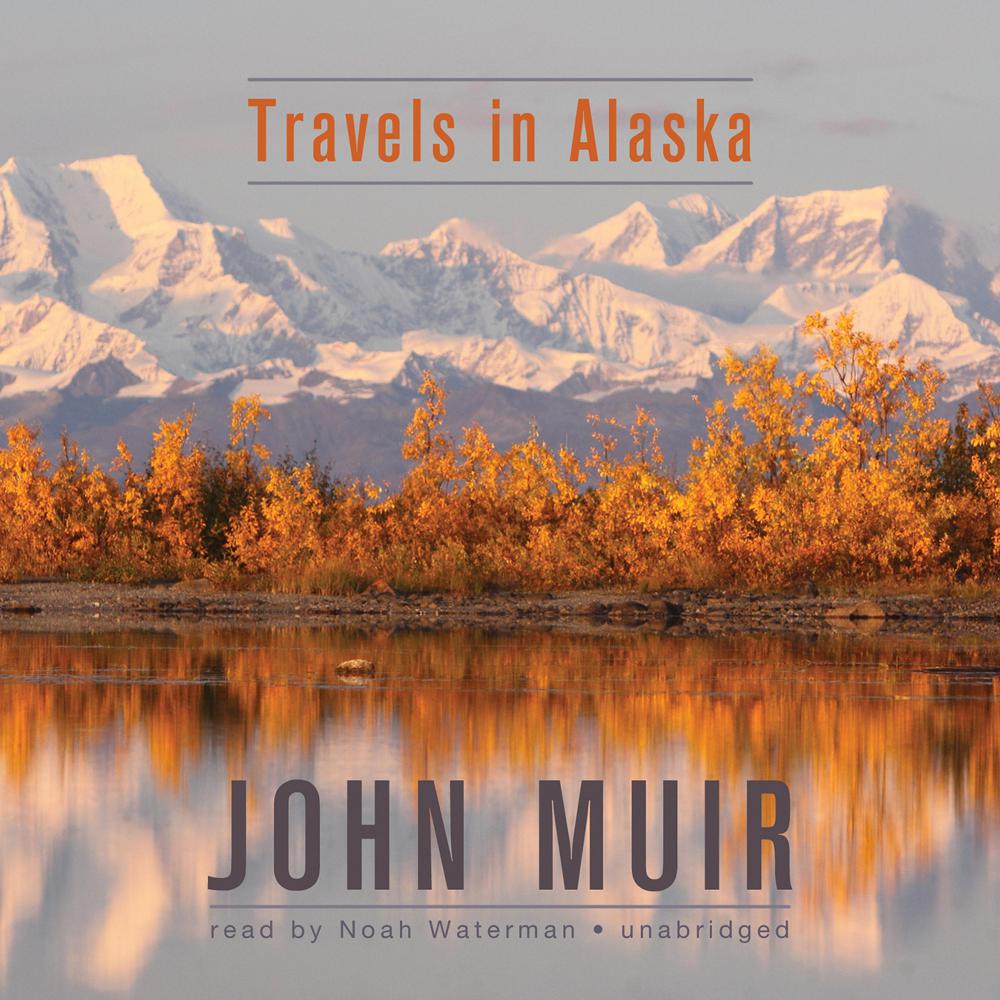 Narrated By: Noah Waterman
Duration: 7 hours and 40 minutes
What to expect
In the late 1800s, John Muir made several trips to the pristine, relatively unexplored territory of Alaska, irresistibly drawn to its awe-inspiring glaciers and its wild menagerie of bears, bald eagles, wolves, and whales. Half poet and half geologist, he recorded his experiences and reflections in Travels in Alaska, a work he was in the process of completing at the time of his death in 1914.
Genre
Travel and holiday, History of the Americas, History of the Americas, Local history, Nature and the natural world: general interest, Travel guides: adventure holidays, Travel writing, Travel and holiday
Listen to a sample
"The book abounds in passages of wonderful beauty...In this as in all his other books two qualities stand out pre-eminently—the sincerity of his enthusiasm, the intensity of his religious faith.
"While all of Muir's books are charming, this one presents peculiar features of interest in addition to the pleasing literary style and scientific accuracy that characterize the others...his writings [are] unsurpassed as records of the history of nature."
"Take a trip to last century's Alaska through Muir's clean, easy-going, enthusiastic prose. He wrote the way he took pictures, with insight, attention, care, and genuine feeling. It's a lovely look into a beautiful land and its inhabitants the way it used to be, told in a flowing narrative that is far less rushed than contemporary travel tales."
"Probably no other man in this country has his enthusiasm for mountains and glaciers…united with so rare a literary gift."
"Men like Muir continue for us the spiritual reclamation of North America. At their keenest, they evoke for us something of the freshness of an hour and a day when, before the intervention of culture, men saw the world for the first time as something wonderful and new."