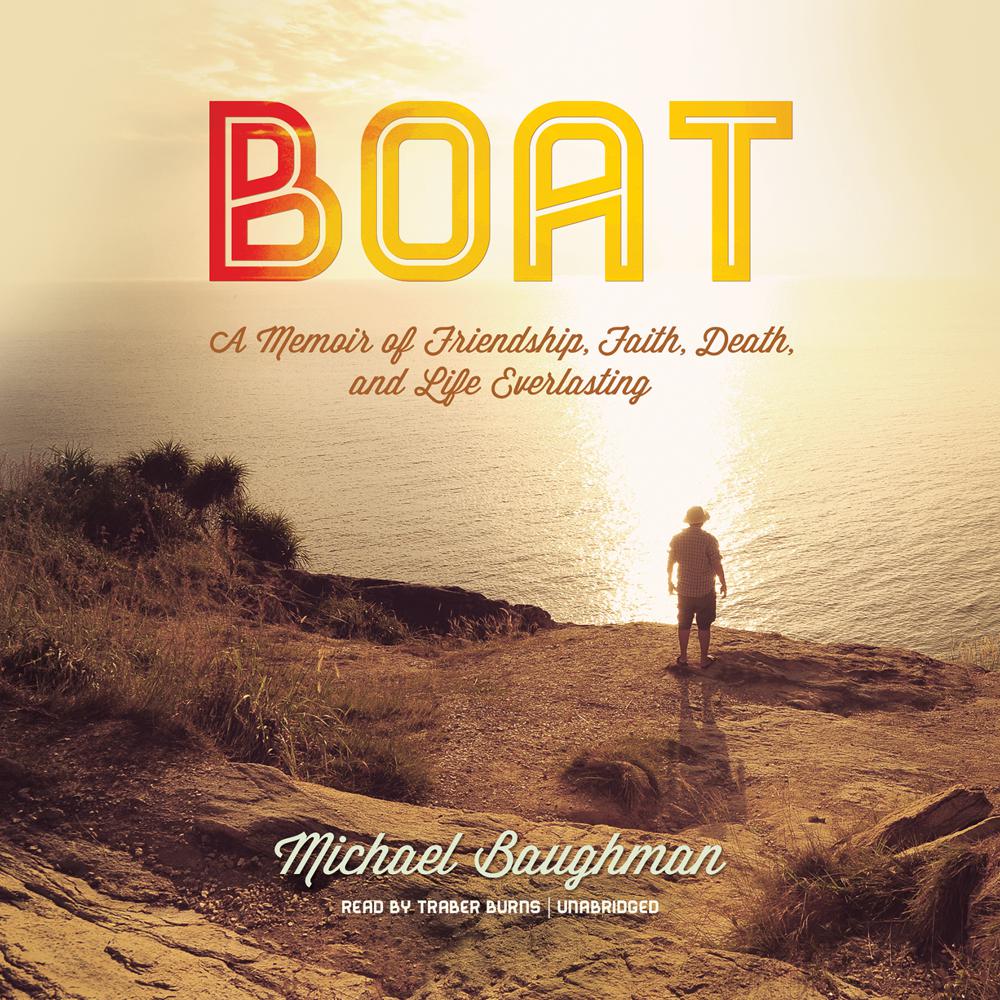 Narrated By: Traber Burns
Duration: 3 hours and 51 minutes
What to expect
This is the heartwarming true story of the unlikely relationship between Boat, an old Hawaiian sage, and a young boy in need of a father figure.
When ten-year-old Michael Baughman moves to Hawaii with his parents, he is troubled and confused. His father doesn't provide the guidance Baughman needs, and the boy doesn't know who to turn to. When a larger-than-life Hawaiian beachboy named Boat takes Baughman under his wing, the boy finds a teacher and mentor. Boat is 285 pounds of solid muscle and gentle spirituality. He introduces the boy to the ways of Hawaiian mysticism, offering simple, profound wisdom that helps Baughman thrive in an otherwise lonely childhood. Even after Baughman leaves the islands seven years later, the unlikely friendship endures for the rest of Boat's life, influencing and inspiring the author to this day.
Baughman's narrative begins with a distressed boy at a Pittsburgh Pirates game and ends more than six decades later, with himself as a content old man experiencing a miracle in Mexico. With a photographic memory, Baughman recalls virtually verbatim every significant conversation he had with Boat. Boat spoke Hawaiian Pidgin English, and its unique lilt and rhythm grace this touching memoir. This is a testament to friendship and the revelations provoked by wisdom in unexpected places.
Genre
Memoirs
Listen to a sample
"This memoir is as brawny, lyrical, and clean as the waves and the vision it celebrates. Baughman's journey to manhood leads through breakers and blood, friendships and love, to an ending that compels respect."
"Those of us who were raised there understand that Hawaii was a place like no other in the decade following World War II, a remote island territory soon to become our most unique state. Michael Baughman captures that time, the place, and its people just as they were. His kinship with the native beachboy known as Boat develops in unexpected ways and also covers unique territory, ranging from street fights to spirituality and revealing life as a gaudy anuenue (rainbow) of fellowship and high adventure."
"A gem of a book. It makes you want to be there with Mike, sharing his gutsy journey to manhood; and Boat's guiding wisdom speaks to all of us. Bravo, bruddah!"
"Reads like a rich stretch of secluded ocean beach: quiet, clean, and clear, a salty sparseness on initial encounter that belies an embarrassment of riches just below the surface of things. Boat pays high tribute to the miraculous good luck of a simple, good life."
"This book is a treasure—vivid, humble, smart."
"This memoir provides access to what lies beyond assumption and illusion. Every setting has heart, life."