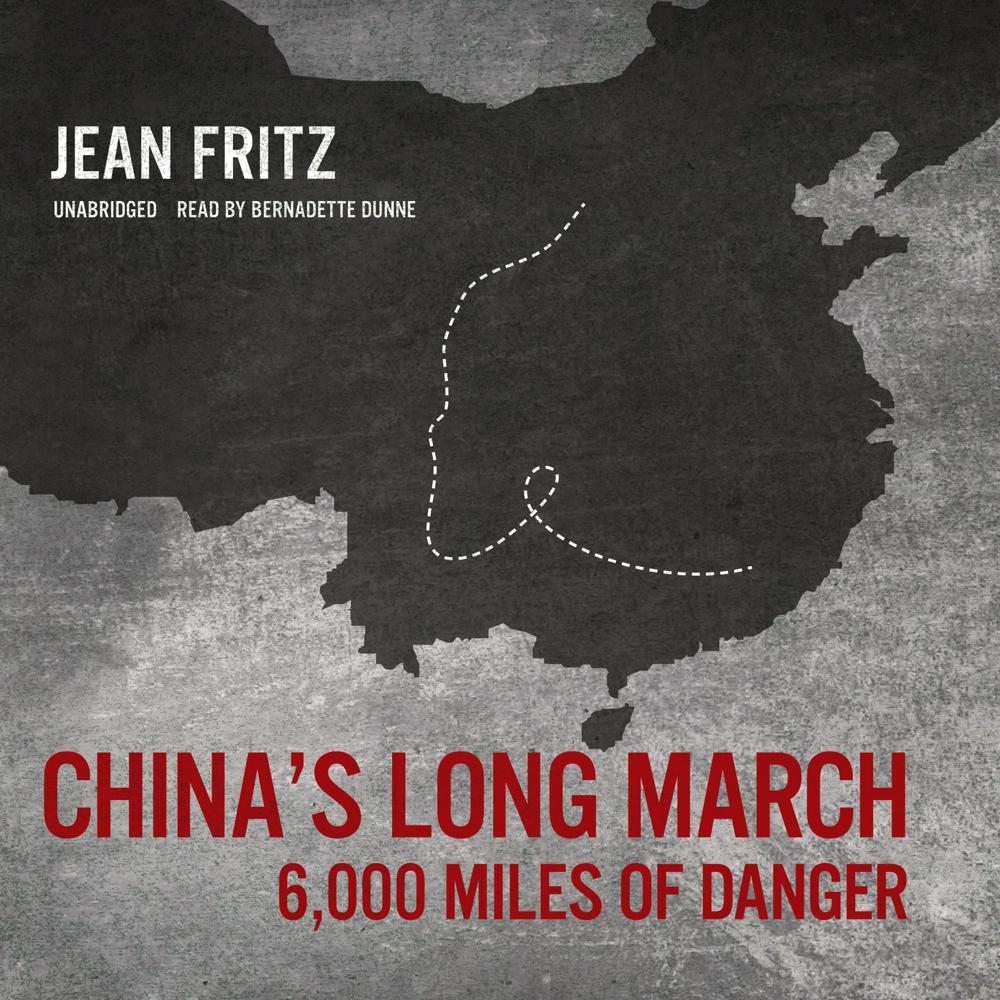 Narrated By: Bernadette Dunne
Duration: 3 hours and 10 minutes
What to expect
From award-winning children's author Jean Fritz comes the incredible true account of the Long March, a six-thousand-mile journey across China
In 1986, Jean Fritz went to China and talked to survivors of the Long March. It is from their recollections and her own broad, personal knowledge of Chinese history that Fritz has written one of the most compelling accounts of the incredible six-thousand-mile journey across China made by the Communist Army in 1934 and 1935.
Fritz takes us on the route of the sixty-mile-long First Front Army, the unit of Mao Zedong that wound its way through a terrain so perilous it was often more threatening than their battles with the enemy. The fear of a young soldier on Old Mountain afraid to go to sleep in case he might roll over and fall off the cliff is real to us; the drama and devastation that reduced the Red Army to twenty thousand men and women are immediate. And when the army crosses the thundering Dadu River on the threadbare remains of a bridge, we cross our fingers and hope to make it, too.
Skillfully placing events within the context of history, Fritz allows us to view them with the perspective of time, and, as she shares the memories of those she talked with, she brings humanness and intimacy to the participants and their unforgettable journey.
Genre
Children's / Teenage general interest: History and the past, Children's / Teenage general interest: History and the past, Children's / Teenage general interest: Places and peoples
Listen to a sample
"By writing a narrative for young readers of the Chang Zheng, as it is called in China, Jean Fritz, the distinguished children's historian, has performed a public service. The story of the Long March is one that every American should know and ponder."
"This vivid account should go a long way towards making a radically different, vitally important country more comprehensive to American children; it belongs in every library."
"After her two memoirs on her childhood in China, Fritz now turns her stellar abilities to this engaging historical account of one of China's most extraordinary events, the famous march of the Communist Army during 1934–35…The book moves far beyond politics to recount the human drama of the march, the suffering that led people to such drastic measures, and the spirit that kept them marching when hunger and illness threatened to overtake them."
"This is a welcome change from most traditional accounts…Fritz does an excellent job or characterization, conveying the mood of the march and the incredible dedication of the communists to the revolution."