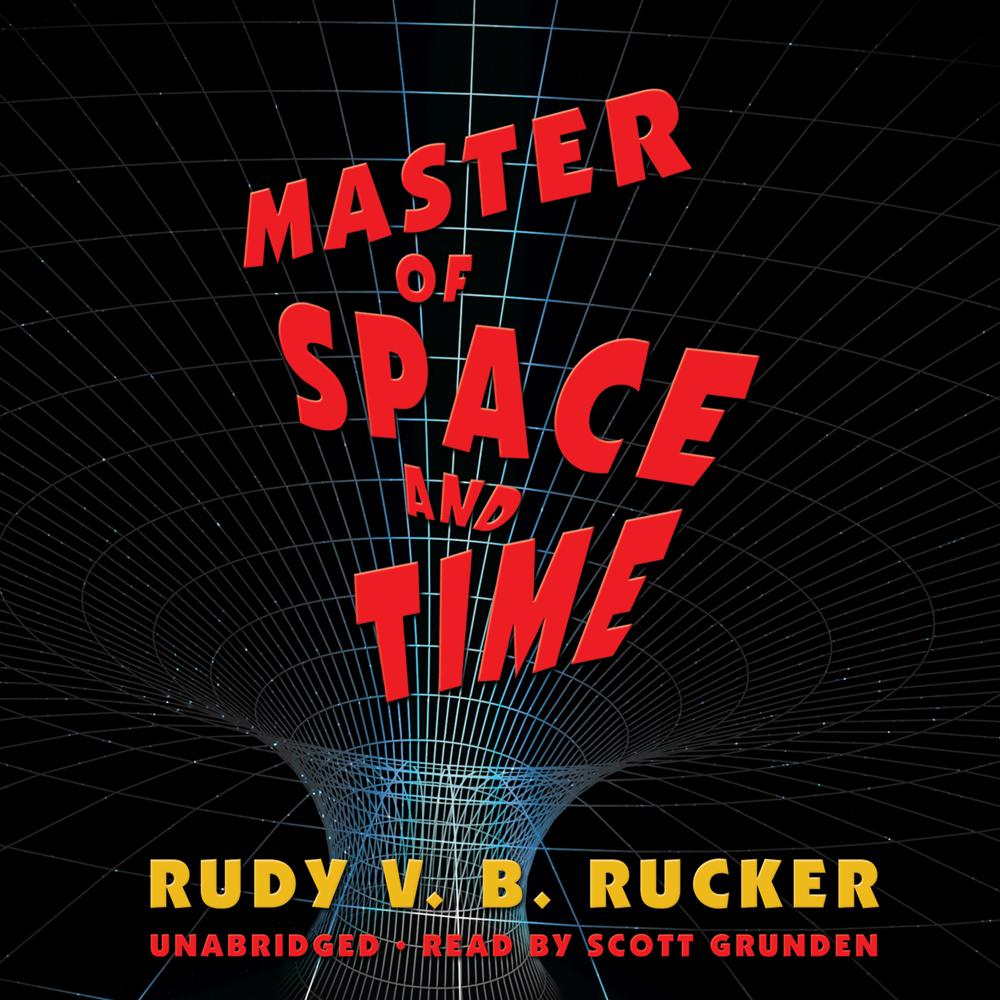 Narrated By: Scott Grunden
Duration: 6 hours and 2 minutes
What to expect
Madcap inventor Harry Gerber is hopeless when it comes to surviving in the real world. So he uses his genius to twist the laws of science and create his own tailor-made universe. Assisted by his straight-men co-conspirators, Joe Fletcher and the comely Sondra Tupperware, and powered by gluons—the stuff that holds our very atoms together—Gerber creates a blunzer, enabling him to change the very nature of reality.
From a mirror-image world where sluglike parasites make slaves of humanity, to trees and bushes that grow fries and pork chops, to a rain of fish, Master of Space and Time takes listeners on the ultimate joyride. But once the gluons at the core of Harry's creation run out, disaster looms for Harry and his friends.
High physics and high jinks combine for a wild voyage that blurs the line between science and magic.
Genre
Science fiction
Listen to a sample
"Like Lewis Carroll, Rudy Rucker is a mathematician who not only enjoys paradoxes but can propagate that enjoyment as pure lunatic humor…Pure frivolity aside, Rucker is genuinely curious about space and time."
"Entertaining…moving and taut."
"A high-speed, lunatic whirl through a variety of unlikely worlds."
"The whole caper is fun, unpredictable and fast moving…narrator Scott Grunden has some of the funniest lines ever read in an audiobook."