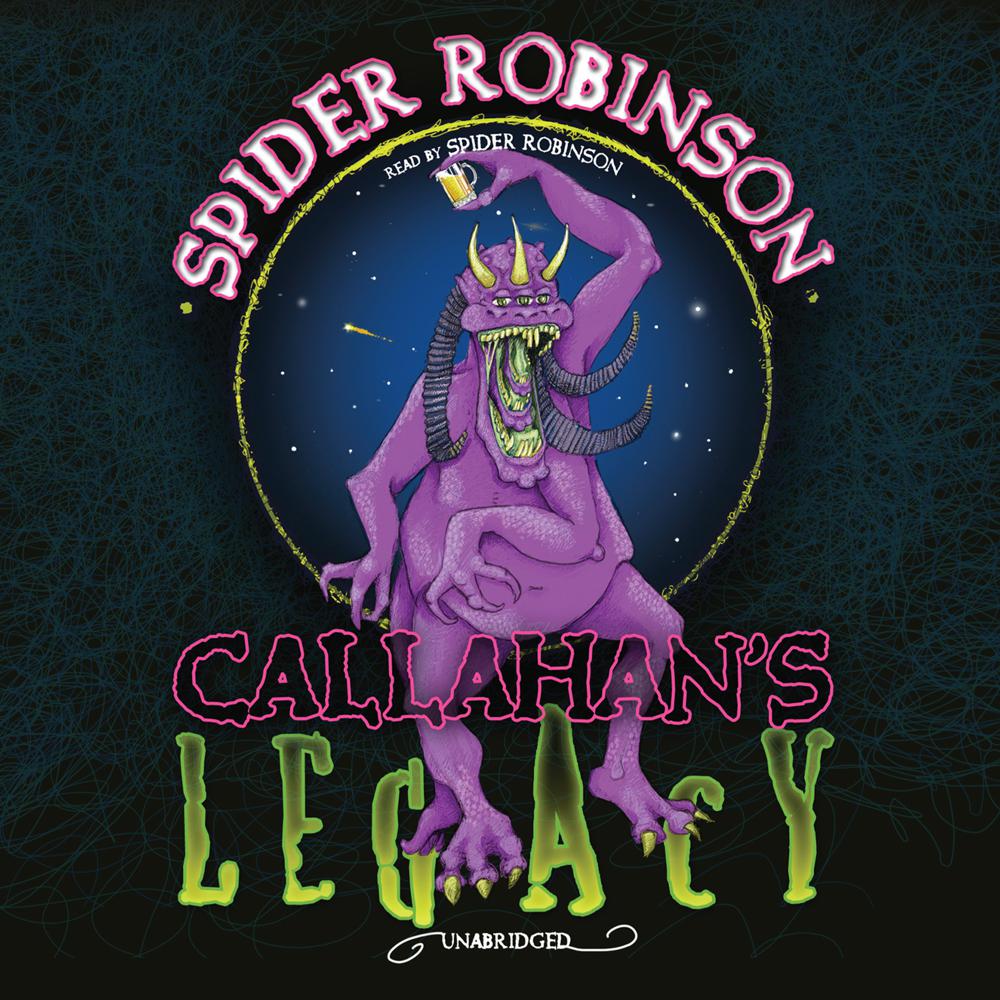 Narrated By: Spider Robinson
Duration: 6 hours and 28 minutes
What to expect
Twenty years since Spider Robinson first revealed the existence of Callahan's Place, the original bar is gone. Mike Callahan is gone, too, but his spirit lives on in the new bar, named Mary's Place for his daughter.
On this particular day, nothing seems to be going right for Jake Stonebender, proprietor of Mary's Place. First a huge storm rips the roof off the bar—and moments later, drops another, better roof on it. Then, Mary Callahan and her husband show up, unconscious, literally out of nowhere, and they bring bad news to the barfolk: a nasty three-eyed, three-toed, three-everythinged purple monster is going to descend upon them within mere hours.
Through laughter and tears, with puns powerful enough to melt Formica, the most famous bar in all spacetime is going to rock this night. But will the Earth survive?
Genre
Science fiction, Adventure fiction
Listen to a sample
"What Robinson's many fans look for above all is humor, wordplay and a complicated web of allusions to favorite rock lyrics, classic SF stories and previous Callahan tales. They get plenty of each here and should feel right at home, again."
"Robinson orchestrates the fast-paced wit and general banter, moving easily among his broad cast of eccentric characters…His presentation of this eclectic group of characters will make followers of his work feel welcome and newcomers feel they have found a unique and friendly place to hang out."
"Subversive, dangerous, iconoclastic, cantankerous. Puns, palindromes, puzzlers, posers, pranks, and poetry. A three-ring circus of ideas—I loved it!"
"Reading Callahan's Legacy is like a drink, a smoke, and a good talk with an old friend."
"[The] first novel-sized entry in Robinson's series of tall stories about Callahan's Bar…alcohol-lubricated jokes, puns, histrionics, and all…A riot."