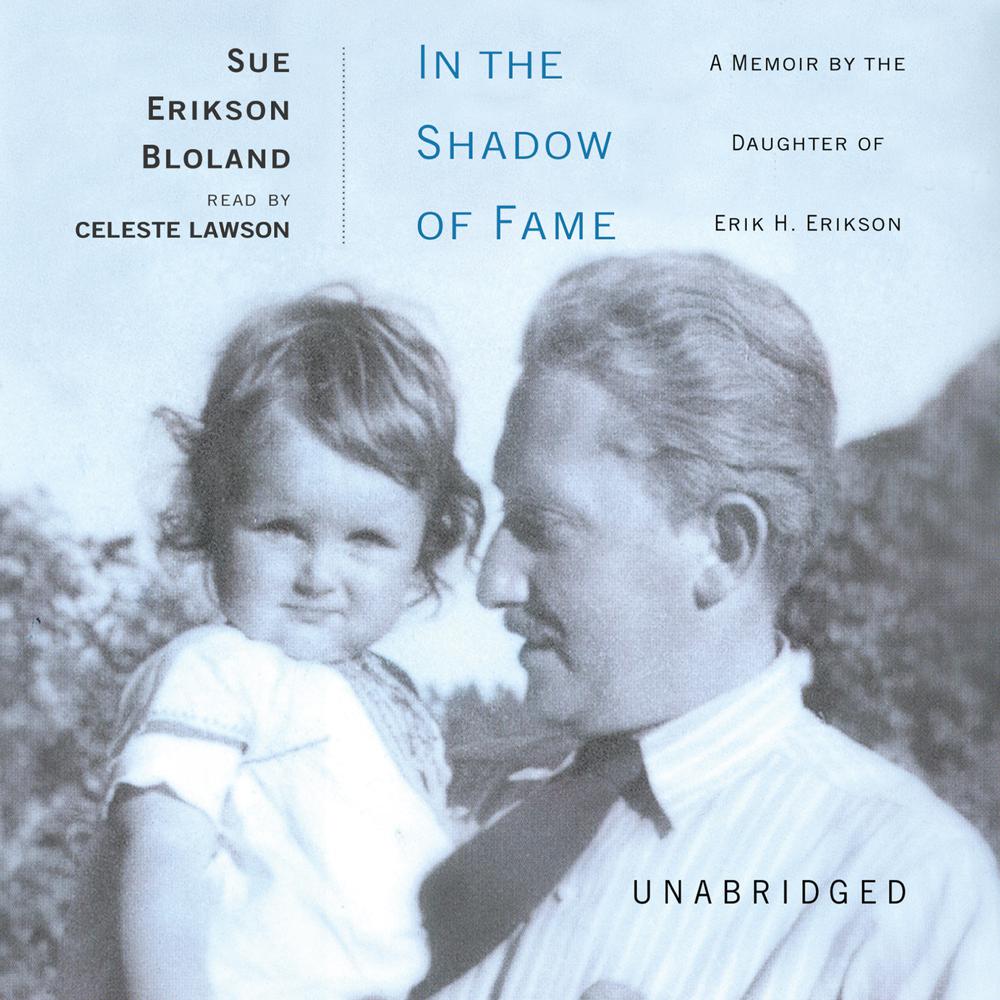 Narrated By: Celeste Lawson
Duration: 6 hours and 8 minutes
What to expect
Written by the daughter of world-renowned psychoanalyst Erik Erikson, this is the intimate story of a daughter's struggle to develop a sense of self in a family—and a world—in which being famous is the very definition of being a worthwhile human being.
Sue Erikson Bloland struggled from an early age to reconcile the public view of her father as a pioneering intellectual and quintessential father figure with the complex and insecure man she knew in private. Overwhelmed and eclipsed by her father's fame, she spent years searching for meaning and direction in her own life; yet she felt compelled to uphold her father's public image despite her awareness of his human vulnerabilities.
In a portrait enriched by her own psychoanalytic training, Bloland shares her personal insights into the costs and rewards of celebrity. Her story, though unique in its personal details, describes a struggle faced by all of us in the modern, fame-obsessed world.
Genre
Biography: philosophy and social sciences, Psychology, Sociology and anthropology, Biography: general, Gender studies: women and girls, Memoirs, Psychology, Psychoanalytical and Freudian psychology
Listen to a sample
"Sue Erikson Bloland writes with keen insight and wonderful rich detail…I wish I had read this book as a teenager; she could have saved me a dozen years of therapy."
"Anyone interested in the problems of fame will find Bloland's memoir useful."
"Celeste Lawson provides a warm representation of Bloland's view of childhood."
"Bloland's emotionally stinging, intellectually acute recollections are sure to attract a large audience."
"This is a remarkable, deeply captivating exercise in self-reflection and self-understanding. Sue Bloland excavates the complex, layered dynamics of the family that her prominent parents forged. She arrives at unprecedented depth and remarkable insights."
"Bloland's memoir is, at once, a heart-rending account of family tragedy in the context of driven aspirations and profound achievement and an illumination of fame as a powerful dynamic process. She transforms pain-filled experience into personal, and now shared, truth."
"Drawing on often painful experiences as the child of celebrated parents, Sue Erikson Bloland illuminates how fame affects the dazzled public, those closest to the celebrity, and the celebrity himself."