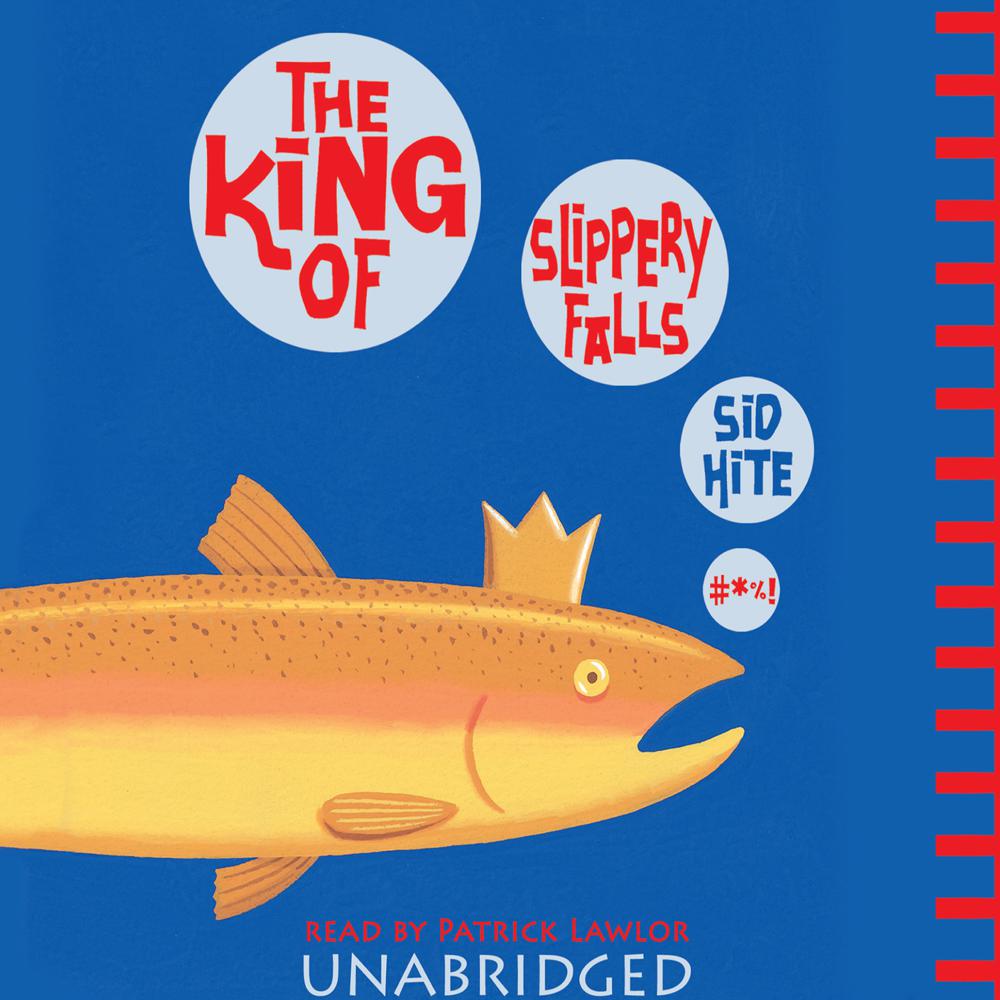 Narrated By: Patrick Lawlor
Duration: 3 hours and 31 minutes
What to expect
Lewis lives in the small town of Slippery Falls, Idaho, where for some time he has dreamed of catching an enormous trout that lives in a small pool behind a waterfall. But on Lewis' sixteenth birthday, his adoptive parents hand him a letter that his real mother left with him in his baby basket. Lewis is shocked to discover that he is French and seemingly linked to French royalty.
For Lewis, now unsure of his origin, fishing for the trout becomes a quest to discover who he really is. Just as he is about to nab his fish, he accidentally falls into the water and nearly dies.
The King of Slippery Falls is a touching and good-hearted novel about the search for self and the power of belief.
Genre
Children's / Teenage fiction: General fiction, Children's / Teenage fiction: Family and home stories, Children's / Teenage personal and social topics: Families and family members, Children's / Teenage fiction: Family and home stories, Children's / Teenage personal and social topics: Adoption / fostering
Listen to a sample
"Lawlor provides an excellent reading of the tale, coming across with a solid, clear middle-American voice that fits the story perfectly."
"Hite's rich language is rewardingly easy to follow...A solid, humorously enjoyable blend of fact and fish story."
"Hite offers a most unusual fish story with much to say about friends and community…A likable protagonist, a mystery, a romance…and a boy intent on life well-lived are the elements sure to hook many readers."
"The search for identity and purpose in life is poignantly presented in this sweet, feel-good little story…Lawlor has the perfect voice to read this, as he exudes youth, innocence, and earnestness."
"The tone of this book is unique; it reads like a fairy tale in some parts, yet it is always grounded in reality. A truly refreshing look at adoption and how it affects children."