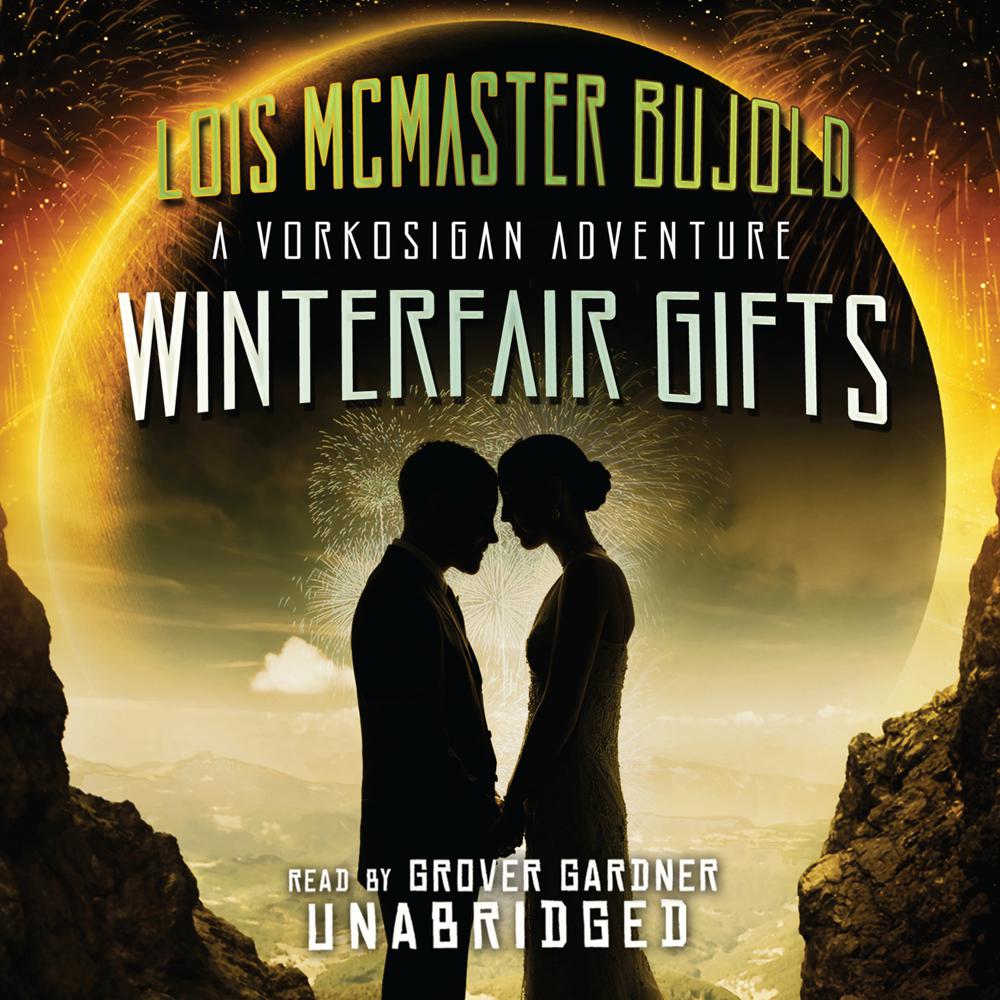 Narrated By: Grover Gardner
Duration: 2 hours and 32 minutes
What to expect
This Hugo-nominated novella adds a delightful extra chapter to Bujold's Vorkosigan series, describing the wedding of Miles and Ekaterin and events leading up to it.
In the festive season of Winterfair on the planet Barrayar, Lord Miles Vorkosigan is making elaborate preparations for his wedding. The long-awaited event stirs up romance and intrigue among his eccentric family and friends, particularly for bioengineered space mercenary Sergeant Taura and shy, diffident Armsman Roic. But Miles also has an enemy who is plotting to turn the romantic ceremony into a festival of death.
Winterfair Gifts offers another of Bujold's witty, character-centered science fiction plots with a twist of romance.
Genre
Science fiction
Listen to a sample
"Miles is one of the most enjoyable characters in science fiction."
"Gardner's characters are layered and real despite the highly imagined world in which they live. His narration is at once straightforward and well crafted. Gardner's voice seems plucked right from 1950s sci-fi serials, a quality that adds to the atmosphere and makes this a fun listen."
"Grover Gardner narrates as if he has all the time in the world, and the story is all the better for it."
"Winterfair Gifts is fun, skillful storytelling set in an SF universe. This is a gentle romance with a bittersweet twist. A romance story dudes can enjoy. Bujold is a fine writer and Winterfair Gifts is a damn fine audiobook…[Gardner is] a skilled narrator and is well chosen for the Vorkosigan saga."