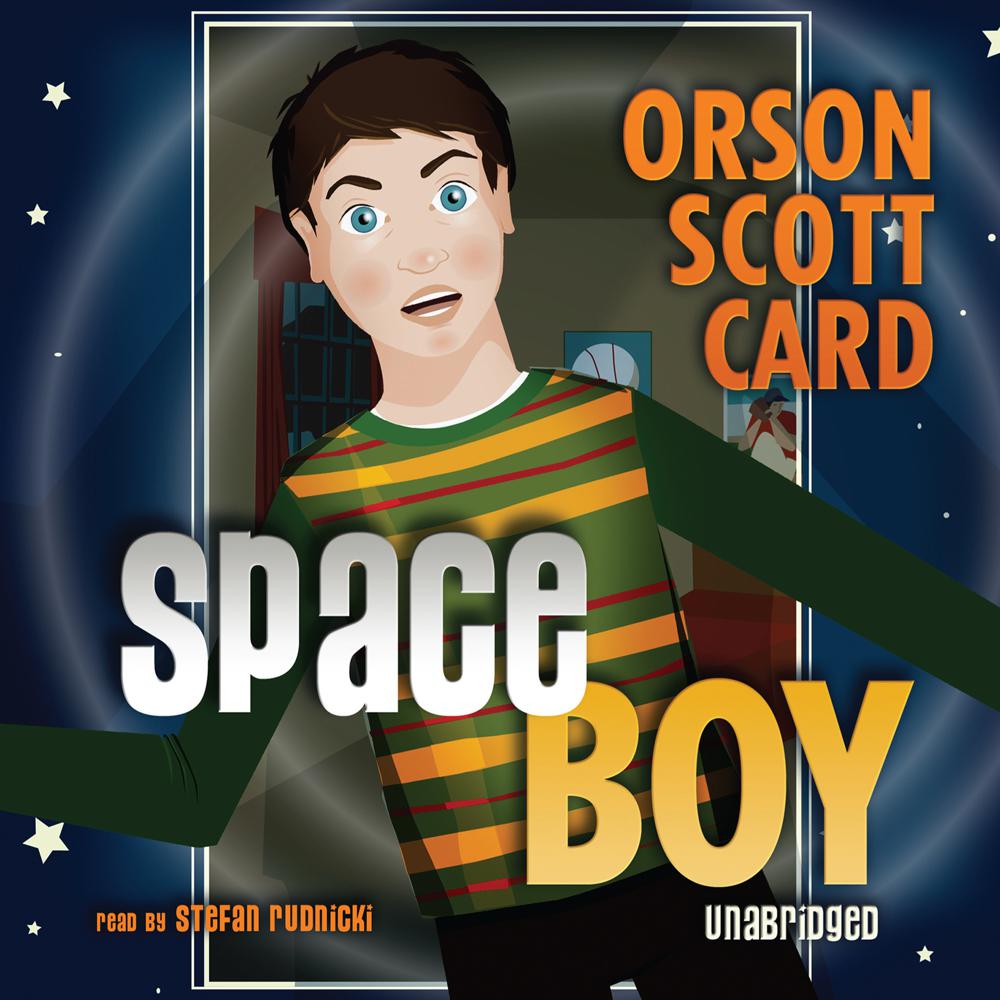 Narrated By: Stefan Rudnicki
Duration: 1 hour and 51 minutes
What to expect
Is it space travel that children dream of, or merely visiting other worlds? Todd had always set his heart on being an astronaut, but when he meets an alien and travels to another world, he doesn't use a spaceship; he just hangs out in his own backyard.
In Space Boy, Orson Scott Card, author of Ender's Game, takes listeners into a strange and wonderful future, where people from another world regularly visit Earth, usually without being noticed. And when humans travel to their world, they find themselves dangerously weak and powerless, until Todd finds a way to set both worlds to rights.
By turns funny and painful, Space Boy is Card at his best, exploring human nature for the entertainment of readers young and old.
Genre
Children's / Teenage fiction: Science fiction, Children's / Teenage fiction: Family and home stories, Children's / Teenage personal and social topics: Families and family members, Children's / Teenage fiction: Fantasy, Picture storybooks: imagination and play
Listen to a sample
"Card works both pathos and humor into this tale of a family pulling together to rescue one of their own."
"[Rudnicki's] deep voice is full of pathos, wisdom and resonance…Card takes his time developing the characters, which allows Rudnicki room to bring them to life…Another terrific addition to the Orson Scott Card audiobook-shelf."
"In a break from many young adult science fiction novels, Todd is…an early-teenage character…who is competent and capable and does not suffer from the Superman problem or being insufferable…The relationships at [the book's] heart, between Todd and his father, his absentee mother, and his brother, form the core of the novella."
"Space Boy offers readers that perennial delight, space travel without the hardware…Card writes with a deceptively simple clarity here, the kind of smart science fiction fairy tale that is exciting and rewarding for anyone who wants to wrap their brain around the present clothed as the near-future."