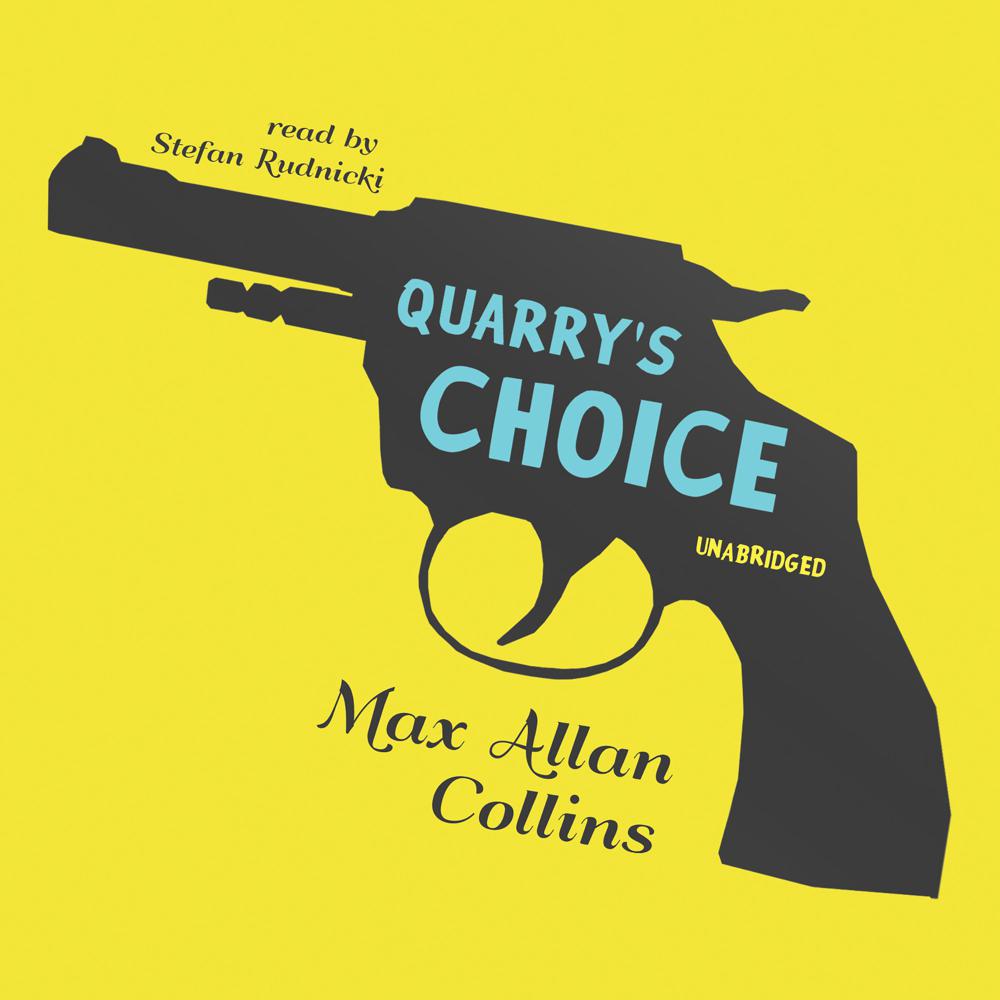 Narrated By: Stefan Rudnicki
Duration: 6 hours
What to expect
Quarry is a pro in the murder business. When the mysterious man he works for becomes a target himself, Quarry is sent south to remove a traitor in the ranks. But in this wide-open city—with sin everywhere and betrayal around every corner—Quarry must make the most dangerous choice of his deadly career: who to kill?
Genre
Crime and mystery: hard-boiled crime, noir fiction, Thriller / suspense fiction, Crime and mystery fiction
Listen to a sample
"Quarry's Choice is…[a] masterpiece, a savage, twist-rich, sexy, wry, and relentless tale of bad guys and even much worse bad guys."
"Quarry's Choice moves at a speed just slightly over the limit like a smooth, oiled literary machine with enough pick up and power to carry the reader to a damn satisfying finale."
"This is a terrific hard-boiled series; read just one, and you will look forward to the next installment or finding the earlier books.
"If you are a fan of hard-boiled fiction, I heartily recommend Max Allan Collins' Quarry!"
"Mickey Spillane fans will relish Collins' eleventh novel featuring the hard-hitting hit man who goes by Quarry…[with its] lean prose and well-constructed action sequences."
"Quarry is a pro. He learned to kill in Vietnam, and thanks to his employer, known only as the Broker, he has found a way to keep doing what he does best…[Max Allan Collins is] one of the best thriller plotters in the business—nothing too elaborate or multifaceted or, God help us, literary; no, just violent, fast-moving, clever storytelling, in the John D. MacDonald and Lawrence Block vein."
"Thanks to Collins, and narrator Stefan Rudnicki, you can't put your headphones down…Rudnicki's voice is deep and entrancing…[and] he's got a fine Southern brogue and moves this hard-core story along at a frenzied clip."
"No one can twist you through a maze with as much intensity and suspense as Max Allan Collins."
"Collins has an outwardly artless style that conceals a great deal of art."