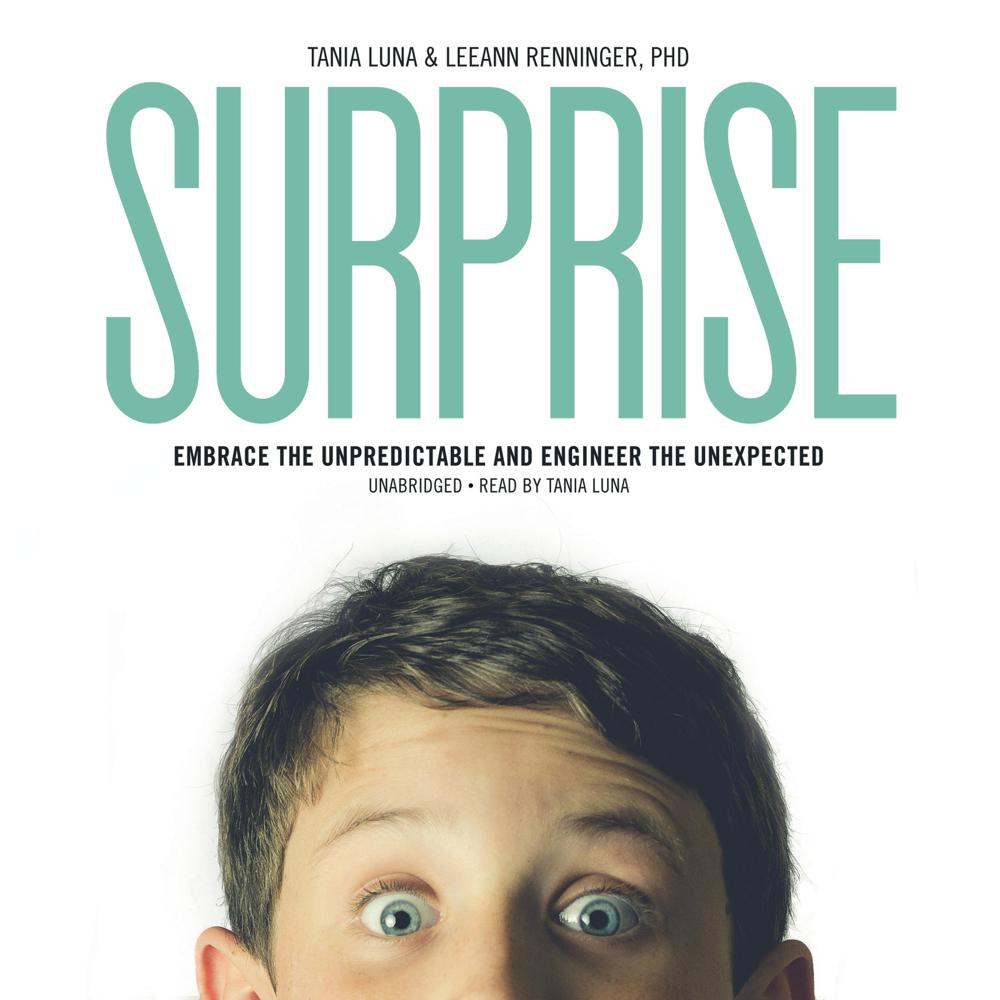 Narrated By: Tania Luna
Duration: 6 hours and 40 minutes
What to expect
Surprise: Embrace the Unpredictable and Engineer the Unexpected is a fascinating look at how we can handle and harness surprise in our work, relationships, and everyday lives.
Pop quiz: Do you prefer when things go according to plan or when the unexpected happens?
Most of us pick control and predictability. Yet research reveals a counterintuitive truth: our best memories are the surprising ones. We feel most comfortable when things are certain, but we feel most alive when they're not. Surprise is also the little-known key to growth, attention, and connection. In Surprise, the authors present an unusual new perspective: by understanding the science of surprise, we can transform our work, relationships, and everyday life from ordinary to extraordinary.
Through colorful narratives and fascinating scientific findings, the authors shine a light on the world's least understood and most intriguing emotion. They reveal how shifting our perception of surprise lets us thrive in the face of uncertainty. And they show us how surprise acts as a shortcut that turns a typical product into a meaningful experience, a good idea into a viral one, awkward small talk into engaging conversation, and everyday life into an adventure.
Genre
Self-help, personal development and practical advice, Assertiveness, motivation, self-esteem and positive mental attitude
Listen to a sample
"I've always loved the element of surprise, but it wasn't until reading this charming book that I fully understood why—and how to bring more of it into my life and the world."
"This book isn't about what you think it is."
"This is a vibrant, readable foray into the potential and the proper place for surprise in our lives…[and] we learn to see the world with fresh eyes…This entertaining, smartly packaged book leaves readers with a full set of practical tools geared toward making everyone surprise-seekers in their own lives."
"The aim of Luna and Renninger's book is to assist readers to learn how to see the unexpected as an invigorating element of life…A delightful, sophisticated read for everyone who desires a spark in their lives."
"Tania Luna's authentic personal story and her sincere and vulnerable delivery will help listeners want to go along for the ride."