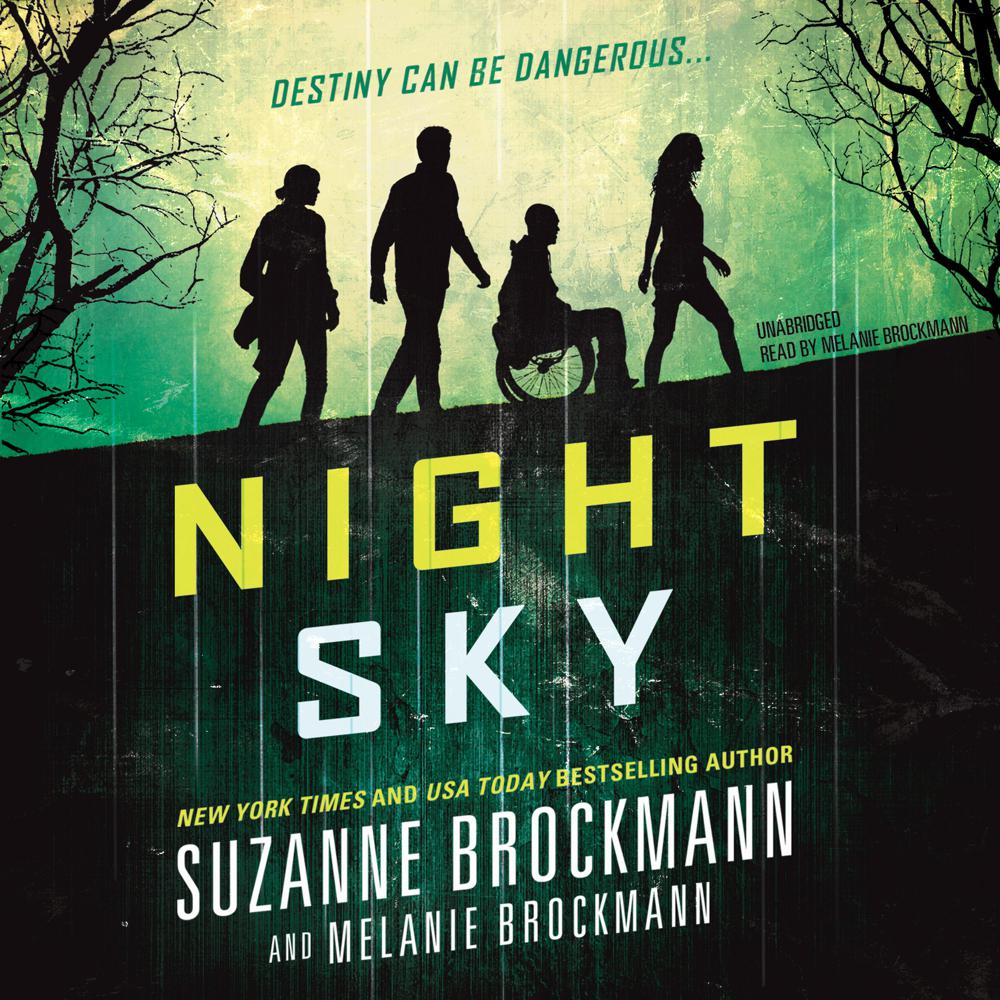 Narrated By: Melanie Brockmann
Duration: 12 hours and 6 minutes
What to expect
She's the ultimate weapon in fighting Destiny.
New York Times and USA Today bestselling author Suzanne Brockmann and her daughter Melanie have written a pulse-pounding novel of paranormal suspense set in a near future both fantastic and frightening.
Skylar Reid is shaken when Sasha, the little girl she babysits, is kidnapped. She's scared that the weird dreams she's been having about Sasha are real—and even more afraid that Sasha is already dead. When a mysterious girl with extreme butt-kicking abilities roars into town on a motorcycle and starts stalking Skylar, things get even weirder. Supergirl Dana tells Sky that she also has abilities, that a hormone in their blood makes them stronger, faster, smarter—a hormone that the makers of a new drug called Destiny will murder to get their hands on.
Dana and Milo, her dangerously hot yet oh-so-forbidden partner in crime, want Sky to join them in their mission—and to mold Sky into the ultimate weapon. She can sense there's something about her abilities they're not telling her, but the only way to save Sasha and stop other girls from being taken is to embrace the weird … and fight Destiny.
Genre
Children's / Teenage fiction: Thrillers, Children's / Teenage fiction: Action and adventure stories
Listen to a sample
"Action-packed, mysterious, charming, and witty. I'm ready for more!"
"Original and exciting, Night Sky propels readers into a dangerous future. Loved it."
"Full of adventure, humor, and just the right amount of Brockmann wit…I love this book!"
"A mother and daughter collaboration, Night Sky certainly proves to be one of the most intriguing YA books this year…Supernatural happenings, action, and some of the wittiest dialogue in a YA book to date."
"An exciting new series for teens…With a little something for everyone and a hip sense of humor, dialogue, and teen angst, this is a gripping page-turner from first to last. Particularly nice is the full integration of wheelchair-bound Calvin, who is far more than his disability. The start of something that can only be described as 'greater-than.'"
"Best known for her romantic thrillers, Suzanne Brockmann teams up with her daughter Melanie for a YA adventure set in her Fighting Destiny world…The Brockmanns deliver a complex, entertaining tale that blends action, suspense, and romance in a near-future setting…It's a strong start to the series and a great lead-in to Brockmann's adult work."